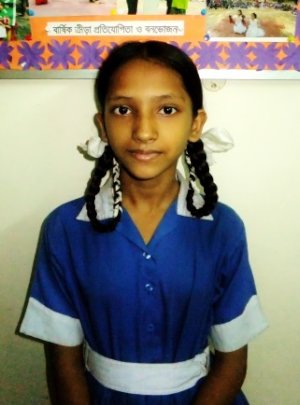 "Jannatul! Wake up!" The loving voice of my mother brings me from the beautiful dream world back into the hard reality. My name is Jannatul and I am eleven years old. I live with my siblings and my parents in a corrugated iron hut in a slum in Dhaka. My father left the small home early in the morning, because he has to sell as many fish as possible so that we have enough money for the rent and the food. Money is unfortunately always one of the biggest worries in my family.
After everyone has eaten their breakfast, my mother accompanies me to the YWCA Free School. This school offers a good education for the poorest children in the slums of Dhaka free of charge, so also for me. The timetable today includes our national language Bangla, mathematics, English and ethics. I am looking forward to school, because English and ethics are my absolute favorite subjects. In ethics classes, we learn a lot about social values such as honesty and sincerity. I believe that this will help me a lot in my life.
After class, we all have our free lunch together at the school. These are the best moments for me, because I can exchange the latest gossip with my friends there and just have fun. After dinner, my mother picks me up from school and we go home together. There I have to do some housework first. Besides keeping the hut clean, I am also partly responsible for cooking. We share a kitchen with 4 other families. Additionally, I take care of my two-year-old sister. When I am finished with the household work and school homework is done as well, I can go play with my friends.
When it comes to homework, I always try especially hard because I want to become a doctor. I know that this dream will probably be difficult to realize. Because here the possibility to study medicine unfortunately depends much more on the financial means than on the intellectual abilities. It won't be easy to raise the necessary money for this. But I firmly believe in it. And who knows, maybe a microcredit from the YWCA will help me later to make my dream come true.
You have made this possible for Jannatul and many others

In 2017 Horyzons Health and Community Development Program (HCDP) in Bangladesh reached 22'000 women and their families and supported them to improve their living conditions, sustain their good health, health rights and income generating possibilities. The programme primarily focuses on girls and women and their families. HCDP supports activities in the core areas of health, education and income generation.
Our programme is only possible due to your donations and we would like to take this opportunity to express our profound gratefulness! Stay in touch, we will keep you informed.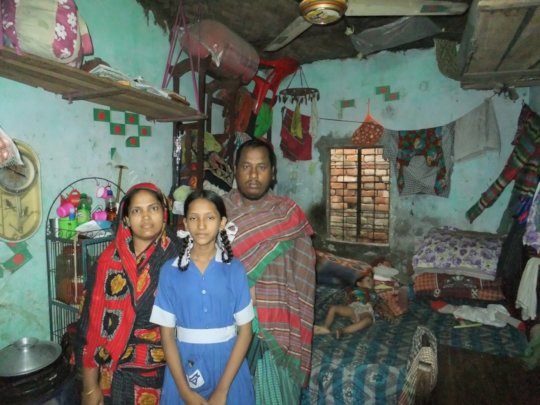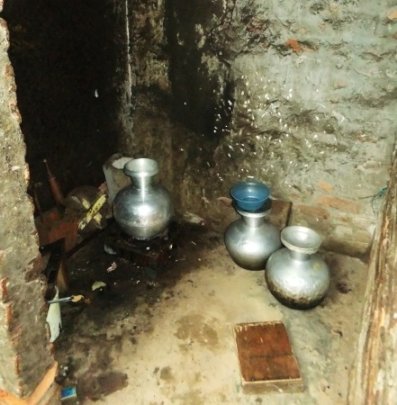 Links: