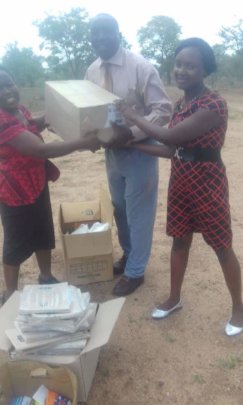 We would like to take a minute to apologise for the lack of photographs, our staff on the ground lacked a photographer at the time and this resulted in low quality photographs, if you would like the photos please do not hesitate to contact us at info@lionalert.org.
However we cannot thank you enough, your generosity is unbelievable and has made such a difference to the lives of the children of Masuwe Primary School. They were so happy to get back to school and start working with all the new books, pens and colouring materials.
The 900 exercise books received have allowed the children to complete their class work, homework and have all their study notes in one convenient location and not spread out on different pieces of paper. The students were not the only people that benefitted from your donations, eight teachers received pens for marking, helping and correcting the students hard work.
Students in the early child development class received crayons for colouring to get their creative mind rushing with a selection of vibrant colours at their disposal. Their confidence is on the up and their cognitive, motor and social skills are all growing.
The students that have been writing received pens for them to complete their homework and class exercises. The school library also received sixty six books! Which has allowed the students to hone their reading abilities and work on processing the information the books have to provide. Colouring books were also supplied and this has allowed the early development class to get to work with their crayons and experiment with all the different colour patterns.
Unfortunately we do not conduct teaching assistance at the school so we cannot update you on the performance and marks of the children.
From everyone at ALERT and the Staff at Masuwe Primary School, again we cannot say thank you enough. Let's keep the momentum going! Our next goal - two new classrooms!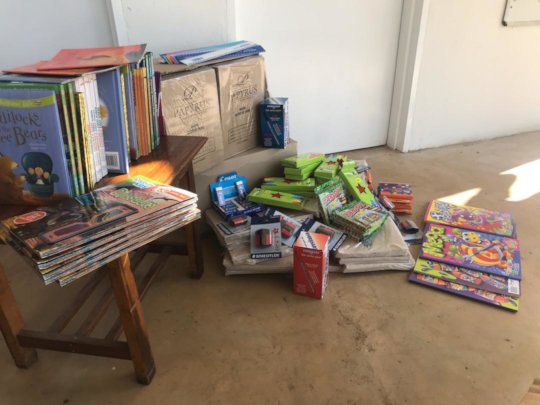 We are so pleased to share this update on Masuwe Primary School with you!
Thanks to your generosity, we've been able to supply every child with a set of stationery to start the new year with. Each of the students, many of whom have never had their own book to write in is receiving a pack of books, a ruler, pencils and a pencil sharpener!
And for the little ones who don't write yet? We had so much fun buying a big bright bunch of learning materials for our Early Childhood Development class to help them get the best start to their education by learning through play. This will help them develop congitive, social and motor skills as well as grow their confidence in a learning environment.
But wait - that's not all! We also have our first sets of reading books that will become the future Masuwe Primary School Library; not only helping children hone their English literacy skills, but inspiring their creativity and broadening their dreams.
School is already out for the year and we can barely contain our excitement at surprising the children with their new learning materials in January. We look forward to sharing the photographs of this happy occasion with you.
From everyone at ALERT and the Staff at Masuwe Primary School, we say an enormous thank you. Now let's keep the great momentum going! Next stop - two new classrooms!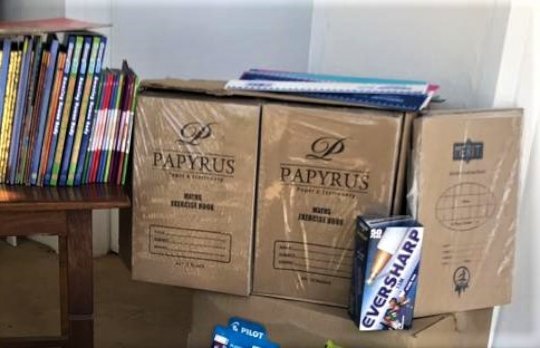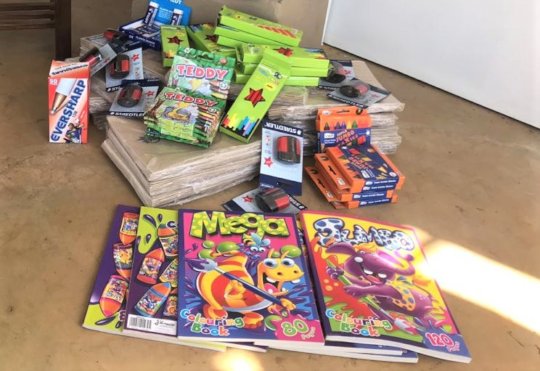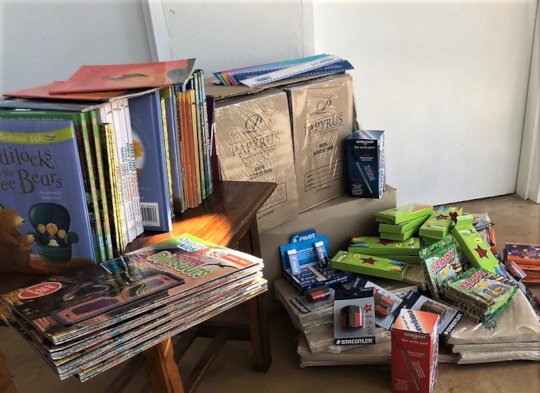 WARNING: Javascript is currently disabled or is not available in your browser. GlobalGiving makes extensive use of Javascript and will not function properly with Javascript disabled.
Please enable Javascript
and refresh this page.