A lot has been achieved in this project since our last report.
Two major extensions totally about one kilometer have been carried out. These are expansion along a major road from Iyerekhu, the largest beneficiary community, to Ughiekha community, (figures (1) and (2) below. Work on extension across the major road to Ivhielodo community is shown in figure 3, 4, and 5. The later was a major work as the supply pipes were passed deep across the major road to the other side of Iyerekhu. The people of Ivhielodo went into jubilation when this portable water supply got to their doorsteps on the 6/6/21!
The success of this new extension was made possible largely as a result of the $10,000.00 donated to us by GlobalGiving to support our efforts in providing palliative to our index population as a result of COVID-19 Pandemic.
However, the perennial problem of erratic power supply remains and alternate complimentary power supply is inevitable to enable these communities enjoy a seemless uninterrupted portable water supply.
While we thank GlobalGiving and all their donors for making the above extension possible, we look forward to having the resources to complete this rural water project by providing a supplementary power supply for the bore h

water project Figure 1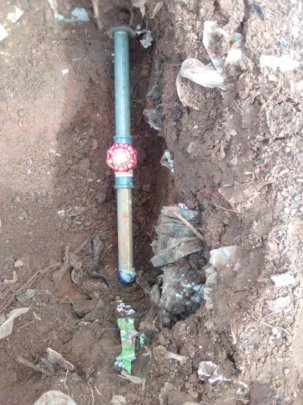 This is to sincerely thank GlobalGiving for giving us a grant as "emergency donation in support of your organisation's
relief efforts in response to the impacts of COVID-19 pandemic" in
February 2021. With this money, together with contributions from some
members of our Bot Of Trustees, we set out to carry out major projects
in our index communities.

Probably as a result of our prompt and early and effective
implementation of COVID 19 protocol, COVID has not been a major health
challenge in Nigeria. Most of the few deaths and infected persons
recorded are from the cities.


With a population of over 200 millions people , Nigeria has at June
15th 2021 recorded only 2117 deaths. A total of 166,730 positive cases
were recorded and 162,584 discharged. Edo State where we carry out
most of our rural healthcare activities has a population of over three
millions and 4910 cases were confirmed with 185 deaths. The rural
communities in particular have only felt the economic impart of
CIVID-19 Pandemic and not the infection as most COVID-19 infections
were in the urban communities.

Out of school children population has increased and poverty has
increased in geometric proportion. This is as a result of prolong
economic shortdown for COVID-19 in the country.

Another major challenge facing our rural communities today is
insecurity and this has contributed to worsen the already severe
poverty and hardship brought about by the pandemic. It has also made
the job of our organisation more risky and difficult. In one of our
earlier outreaches to one of our rural communities, we were violently
attacked and three of our team members were kidnapped and kept in
captivity for ten days. They were tortured and only released after our
payment of a huge ransome.

In order to prevent similar ugly incident, we changed our mode of
operation. We now use security personnels to protect us. We also go in
larger groups by collaborating with other organisations that share
similar goal with us.

Our donation was used to ameliorate the sufferings in our index
population through provision of free healthcare, scholarships for the
children of the poor and extension of our water supply to more
locations.

We extended our potable water supply to rural dwellers by about one
kilometer and added additional ten service points! The Ivielodo
community went agog when they opened the tap for the very first time
to enjoy running potable water! (Pictures 1 and videos below).

We collaborated with the young Edo University Uzaiure,
[www.edouniversity.edu.ng} to take free healthcare services to
fourteen rural communities in Edo state of Nigeria.(See pictures 2&3
below and video 2&3).


We also awarded scholarships to ten students of poor parentage from
rural communities in higher institutions of learning. In collaboration
with another NGO, AFFLUENCE CHILDCARE HOPE
FOUNDATION,[www.affluencehopefoundation.org], we awarded 100

scholarships to promising students from poor homes in the secondary
schools in rural communities. We are still making arrangements to
provide chairs and benches for 1000 pupils in primary schools in rural
communities who sit on the bare floor to learn.


Nonetheless, power supply still remains a major challenge to our
delivering potable water supply to these rural communities as supply
from the National Grid is poor and erratic. Solar power supply will
greatly reduce this inadequacy and about $25,000.00 will be needed to
solve this problem.

Once more thank you GlobalGiving and her donors for providing us with
the grant to help ameriolate the suffering people in our rural
communities.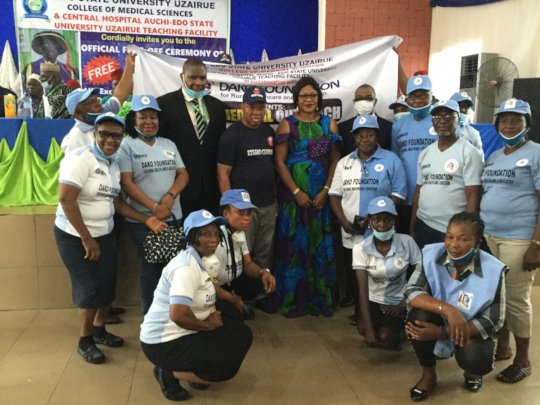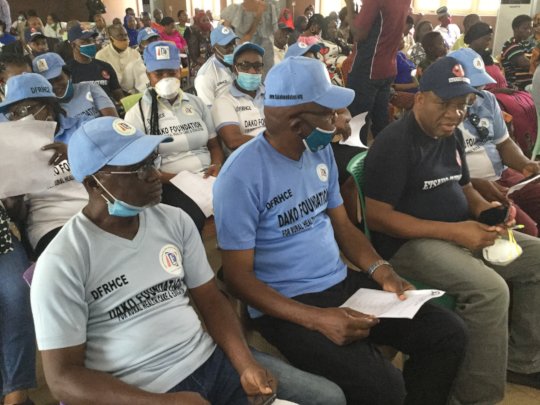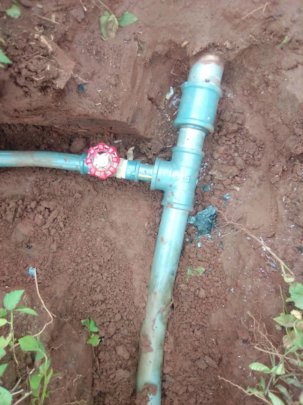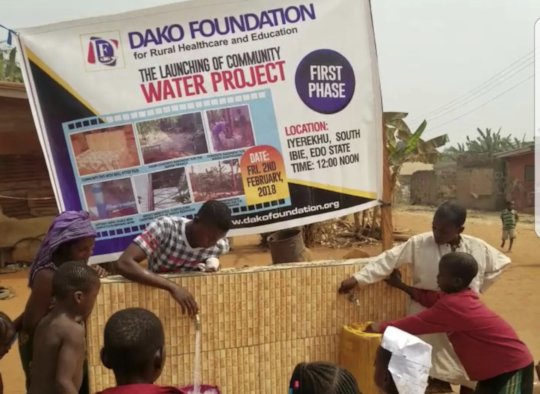 The index population of this project continues to enjoy free portable water. The population has increased and the people from nearby communities also continue to benefit from this facility.
Consequently,there is pressure on the available service points February 2nd 2021,GlobalGiving Disaster Response Team selected our foundation for emergency donation of $10,000 to support our relief efforts in response to COVID19 Pandemic.
We hope to use part of this money to extend our water supply to communities living within one Kilometer radius from our last service point. We will provide additional ten service points through this extension.
However, the erratic power supply from the National Grid still persists and this does not enable us provide regular water supply to the people. Villagers still stay on long queues and sometimes fight to get water any time water is pumped with available power.
The solution to this perennial power problem is solar system power supply and the estimated cost of this project is $40000.
We thank GlobalGiving and and our donors all over the world for making this project possible.
Yours sincerely,
Dr Dako Mamudu.
Project Manager.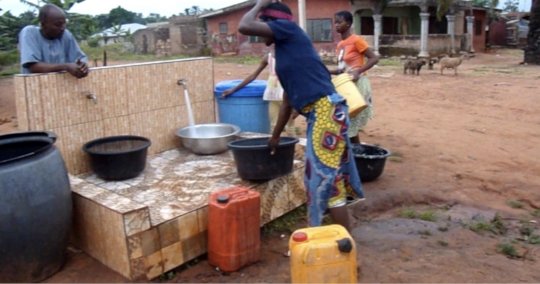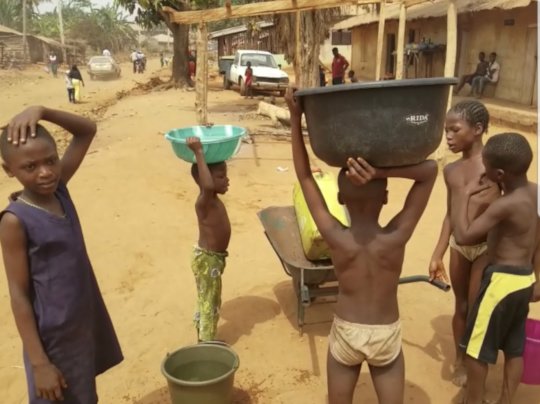 Links:
WARNING: Javascript is currently disabled or is not available in your browser. GlobalGiving makes extensive use of Javascript and will not function properly with Javascript disabled.
Please enable Javascript
and refresh this page.