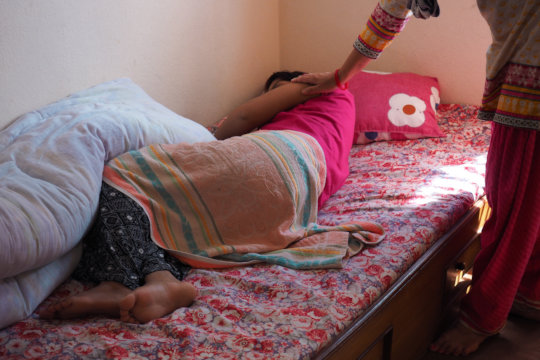 Sunil*, an AIDSLink Nepal volunteer, met Kavita* who was in tears at the hospital, after discovering she had contracted HIV from her husband.
AIDSLink Nepal continues seeking to educate and support persons affected and infected by HIV and AIDS. Kavita, like many people in Nepal, knew nothing about HIV, except the incorrect idea that you die immediately after contracting the virus.
Sunil and his team immediately started counselling and educating Kavita, showing her there is life after diagnosis. Kavita, knowing nothing about the virus or how to care for herself after diagnosis, benefitted greatly from the guidance received from AIDSLink Nepal staff.
They also took her to a local hospital for treatment, tests, and Antiretroviral Therapy. Over time, Kavita moved from feeling hopeless, weak and empty, to feeling joy, hope and peace. She no longer felt like her life was ending, but rather she grew stronger once again with proper nutrition, rest and medical care.
Even her husband, who once had become too weak to walk, was able to walk again and help around the house. "Through AIDSLink Nepal, I learnt that HIV positive people can have a long, healthy, and peaceful life, full of joy," exclaimed Kavita.
Making a difference to the children's education
AIDSLink Nepal continues to make a change and a difference in the education of vulnerable children in Nepal. They were able to provide a good service to 36 children in March by helping their parents with school fees. We are encouraged to press on as we serve each person.
*Names changed
Links: