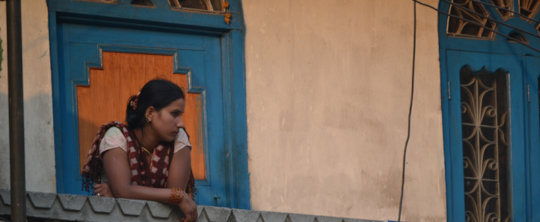 My name is Lakshmi*. I am 35 years old and live in the mid-west of Nepal. Ten years ago my husband got very sick, I brought him to the hospital where the doctor did all sorts of tests, among them was an HIV test.
This came out positive, the doctor then wanted to test me and my test was also positive too. We were shocked and fearful and told no one. We had no idea what to do, so we did nothing. My husband's health continued to deteriorate and he died.
I was alone in the world and had to leave the house that we had lived in. I moved back in with my parents. I did not tell them about the HIV diagnosis. I stayed with them for 9 years, then, one day I suddenly I got very sick.
My brother took me to the hospital . A doctor did all sorts of test on me, including HIV, I already knew I was positive, but did not dare to tell them. The doctor then sent us all the way to Kathmandu to do more tests and to get ART** treatment.
In the hospital we met the AIDSLink staff. They were very helpful, counselling me about HIV and AIDS and ART treatment, explaining the results of various tests and showing me where I needed to go in the hospital.
We had no where to stay in Kathmandu and they took us to their Care Centre where they provided a good service and made us very welcome. I have learnt many things about HIV that I never knew before and I am feeling well. For the last ten years I have been hopeless, fearful, weak and full of shame. Now hope for the future has returned to my life.
*Name changed.
** ART: anti-retroviral treatment for HIV.