The Iraq Community Based Rehabilitation and rewarding start to 2019 preparing our patients for a visiting team of volunteer surgeons and nurses. 25 patients received free surgeries and we are currently following up with them, removing sutures, and beginning follow up therapy. This week we are also beginning a family and peer group program to empower our clients and their families with more tools to care for themselves, each other and their communities.
The operations performed ranged from relatively minor to quite complicated. One of our precious patients had extra digits removed from all both hands and both feet. When the casts and bandages were removed her father held up his hand so that she could put her 5 fingers to his 5 fingers, and she cried with joy as she realized that this minor procedure would enable her to be seen as a normal member of her community!
As the director of Operation Mercy there are two things that make my job particularly strange. When I am not traveling to Iraq, Afghanistan, Yemen or the other eight countries where Operation Mercy works, I live and work in Örebro, arguably one of Sweden's most beautiful cities. The contrasts between where I live and the places where most of my colleagues live, are startling. For example, Sweden is ranked 3rd (i.e. top 5%) in the Corruption Perception Index. The countries where Operation Mercy works are all ranked in the bottom 10% (with Iraq 161st, Sudan 165th, and Afghanistan 166th of 167). The Global Peace Index ranks Sweden in top 10% (13th) of the most peaceful country on earth but ranks almost all of the countries Operation Mercy works in the bottom 10% as the most violent and dangerous countries on earth (with Yemen 147th, Sudan 156th, Afghanistan 160th, Iraq 161st out of 162). The same general pattern is true whether we look at life expectancy, literacy, or happiness indexes. The contrasts between Sweden and Operation Mercy's project countries are extreme. I find it strange traveling back and forth between these contrasting places.
The second strange thing about my job is different but related to the first. It also has to do with finding a balance between two contrasting realities. It has to do with the contrast between things needing celebration and things needing mourning. At any given moment, there is always something to celebrate and something to mourn. For example, Operation Mercy has helped lower the infant mortality rate in Afghanistan, but still infant mortality in Afghanistan remains one of the worst in the world. Operation Mercy has facilitated many hundreds of children with disabilities in Tajikistan to have hope for a better life. Yet still many hundreds continue to be in seemingly hopeless situations. There are many great things going on that should be celebrated. Lives are changing, and progress is being made; but not everywhere and not for everyone…probably not for most. My job is strange because there is always something to celebrate and something to mourn.
I love my job. I'm not afraid of strange. Maybe it is not so different for any of us who want to remain hopeful and optimistic without putting our heads in the sand. Maybe "strange" is necessary to simultaneously be an optimist and a realist.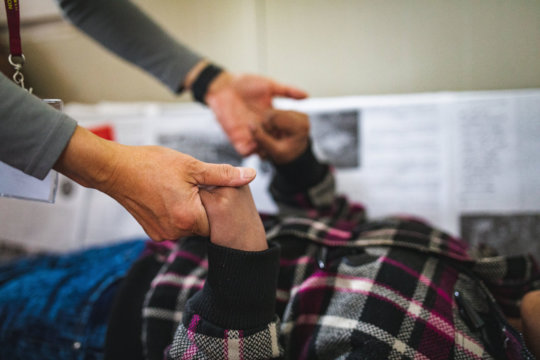 Since our last report our Community Based Rehabilitation team has been focused on preparing and caring for our clients who received surgeries in January through a partner and moving towards more community involvement and support in this project.
22 of our clients were able to get surgeries this month and we are now walking with each of them and their families to make sure they recover well and stay on the path towards full rehabilitation. They were incredibly thankful for the procedures offered as well as the loving care they were given during the whole process.
We are also working to implement a family and peer group curriculum that will give our clients and their families the tools and empowerment they need for ongoing care and for supporting others in their community. Our hope is that this will build stronger relationships and increase the capacity of our clients to also serve others where they live who have needs. When we first brought this phase of the project up with our clients, they didn't seem very excited about it. However, as our team visited each family, many more than expected expressed their desire to be involved, some stating that it is because of the trust they have in us that has been built over a long period of sincere, consistent care for them.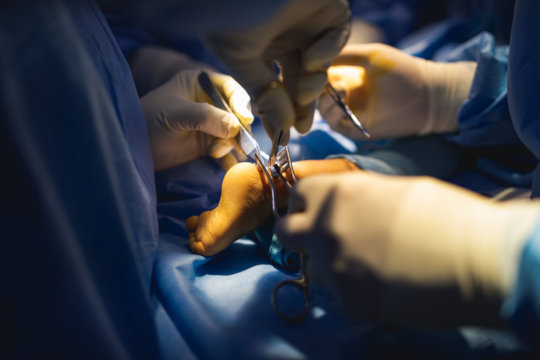 WARNING: Javascript is currently disabled or is not available in your browser. GlobalGiving makes extensive use of Javascript and will not function properly with Javascript disabled.
Please enable Javascript
and refresh this page.