Sheya was just like any other child, running and playing with her classmates at school until she began noticing her body was starting to weaken. Sheya went from being completely mobile and walking to school to wheelchair-bound by age 9. Her parents took her to specialists who all recommended surgery in order for her to walk again. Sheya's father had to make the decision to choose between paying for his daughter's surgery or using the money for food for the rest of the family. Consequently, Sheya did not get the operation she needed at that time.
As time passed, Sheya had to stop attending school due to her mobility obstacles and became emotionally depressed. She lost her hope in life because of being unable to get married, walk or hang out with friends outside her home. She and her family were forced to flee ISIS in 2014 and have been living in a camp for displaced peoples since then. Our Community-Based Rehabilitation project has been visiting Sheya and her brother, who also has a disability, for the past several years. We have seen her blossom and share deep feelings from her past and how she is feeling presently just from the trust we've gained through our visits. She has also begun laughing again since we initially began our physical therapy visits.
In January 2019, a team of surgeons from the U.S. volunteered their services and performed orthopedic surgeries on 12 of our clients including Sheya and her brother. As of early June, Sheya started walking again for the first time in over 13 years! She needs help with stability and confidence but now has the hope and drive to continue until she can walk independently without a walker or an arm on which to lean. She talks about being excited about her life now and is viewing her future with great expectation.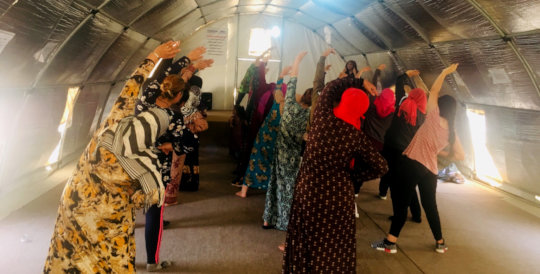 Even as temperatures started to soar above 104°F (40°C), the participants in our fitness project have been happy to resume exercising after a short break during Ramadan (month of fasting). With your support, 75 Syrian refugee ladies are currently attending our fitness classes three times per week in two camps, 22 of them for the first time! The word about our program is spreading from and we expect the attendance to continue to increase in the coming months.
Why do people keep coming despite the heat? While one of the main reasons people start coming is to lose weight, they often keep coming because they feel encouraged and accepted by each other. Women are losing weight while having fun and making friends. Since these Syrian refugees lost their natural community and relational networks when they fled their homes and villages, being known and spending time together in class has been an important step in forming new community. For some of the women the fitness classes are the only time during the week they get out of the home to do something for themselves. Several of the ladies have shared how taking part in the classes has helped them to become more patient with their children and slower to be angered by their husbands. Some of their spouses have noted the positive the positive changes and are encouraging their wives to regularly participate. Join us to help women get in shape, build relationships and impact their community.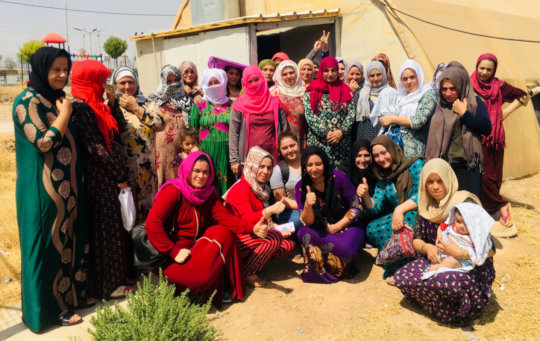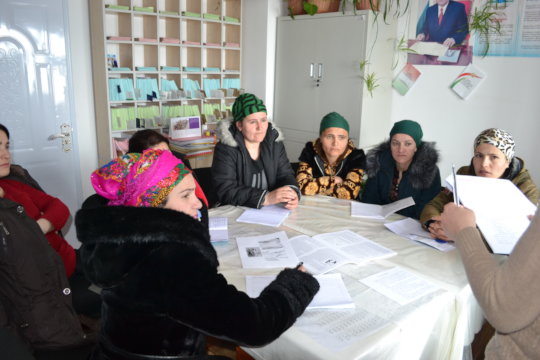 Work has begun in earnest over the last three months. Continued support of community initiatives has yielded much fruit - literally, in some cases.
Health Project
The health project continues to train and equip health workers to spread knowledge of good hygiene practices as part of their preventative approach to childhood illness. Here is one story from Madina:
Dilafruz has 3-children the youngest is her son who is studying in the secondary school in the 2nd grade. Once he came to the medpoint to see his mother's lessons and he found it very interesting. After each lesson he asked his mother what she has been learning.
Dilafruz always shared information with her family. After one of the lessons about worms she explained to him about of types of worms and the ways of spreading them and showed him the pictures which she was drawing during the lesson to her notebook. Her son liked the information and started to draw some types of worms to his notebook too. Later he showed pictures to his friends at school. He explained how the worms can spread from one person to other. Before he had a habit of not to cut the nails and to wash the hands. Now Dilafruz hasn't problem with cutting his nails and washing his hands with soap. He does this just by himself and reminds others to wash their hands.
As well as carrying out 28 lessons and activities with groups of women and health workers, the team have also assisted the health workers in carrying out educational celebration days in schools. World Children's Day was on the 1st June and we enabled over 160 children in five locations to take part – many for the first time.
High Altitude Agriculture
It has been a busy time for the greenhouse project too:
Budget training is essential part for project partners. Calculating and understanding the general daily costs makes life easier for farmers. The first part of training was about how to create a budget (family budget, business budget and personal budget). On second session illustrated the basic financial knowledge and yearly expenses of green house. Creating a budget assisted each farmer to be aware of all of the expenditures (monthly, half year, yearly) and assisted in the prediction of their financial situation for betterment of life quality.
Canning training was improving skills of farmers. Getting knowledge in such a training with the experienced trainer improves confidence for preservation and also gives our partners' communities experience/knowledge.
We have also assisted in the moving of one of the greenhouses to a better location in the village to improve productivity for next year. Natural disasters like rockfalls brought challenges for the greenhouse at the school in the first years.
We helped procure supplies for the construction of greenhouse at the furthest village of Shokhdara valley: Javshangoz village. We hope our new design will bring an opportunity for local farmers at an affordable price. The project started working at this village with the aim to improve nutrition and create the opportunity to grow vegetables which are impossible to grow outside.
We are always trying to improve at Operation Mercy. With a short-term volunteer, we were able to conduct interviews with our partners to improve our project. We have asked both private and community partners and through his research, we will glean new information to develop ourselves and partners.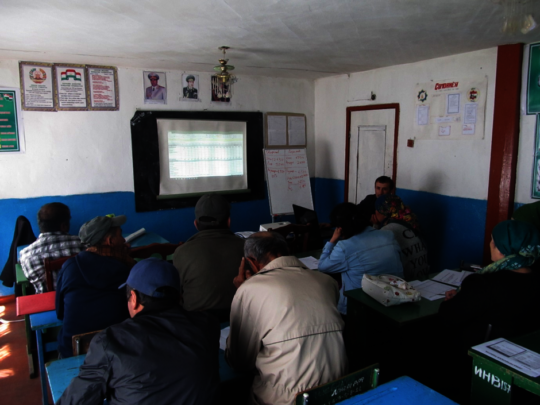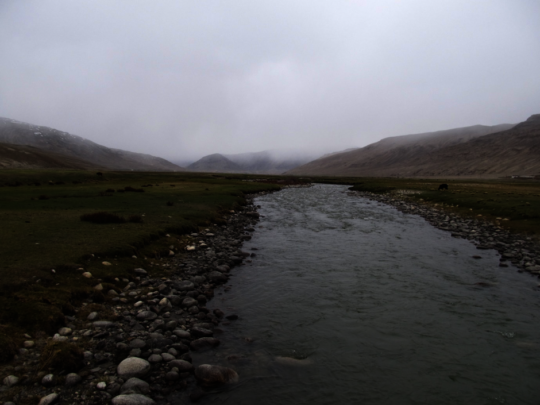 WARNING: Javascript is currently disabled or is not available in your browser. GlobalGiving makes extensive use of Javascript and will not function properly with Javascript disabled.
Please enable Javascript
and refresh this page.