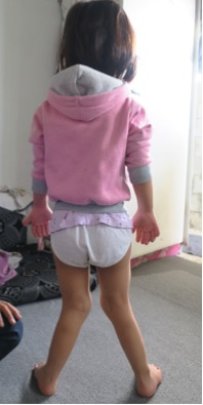 For the second time this year, Operation Mercy Iraq has partnered with a medical organization and facilitated orthopedic surgeries for many of our clients in our community-based rehabilitation program. This orthopedic team first came in January and performed 24 surgeries, and we have been the primary providers of physical therapy and wound care for these clients since that time. The same team was recently here and performed 20 more surgeries on some of our previous clients and on new ones we will begin to follow. Below is the result of one of our clients, a 7-year-old Syrian refugee, who fled the war with her family when she was a 1 year old. She was born with six fingers on both her hands and genu valgum or knock-knee in both legs. Both hands and legs were operated upon in January. She now can walk and run with no inhibition. Also, her quality of life as she grows up is and will be greatly improved in a culture where having six fingers may cause barriers to marriage or job opportunities.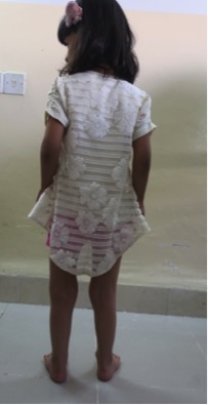 "How do you feel about your physical health right now?"
To follow up on our beneficiaries and improve our services, our project coordinator has been going around to visit people in their homes asking questions such as this one. In the past three months, around 100 ladies were able to benefit from our regular classes in two camps for Syrian refugees.
It has been exciting to hear how individuals have been encouraged and challenged by their time together exercising as a group. While some have experienced major changes in their bodies and increased energy during their daily activities, others commented that they stopped hitting their children and have a bigger margin for the difficulties they experience.
"How do you feel about your emotional health right now? "
Everyone in the camps is affected by recent developments increasing the conflict in their home region of Northeastern Syria. Most of the ladies that attend our classes have relatives or friends in Northeastern Syria and for whose lives they fear and as returning to their homes is cast into doubt once again. Though coming to exercise does not remove their worries and grief, it does provide a much needed opportunity to let out stress and receive encouragement.
Thank you for your contributions towards helping refugee women stay in shape and be encouraged!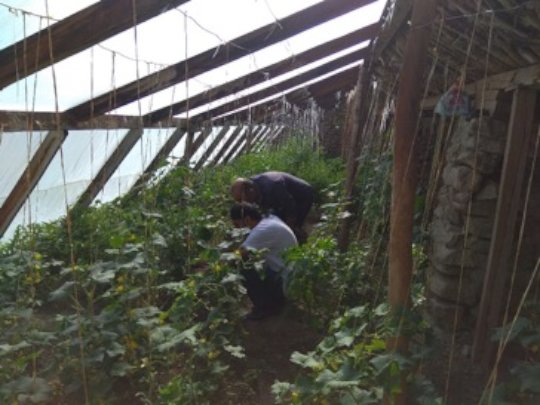 It has been a busy quarter for the projects and for the team of supporters around the world. A former colleague, Caroline, walked hundreds of miles across the wilderness of the Highlands of Scotland to raise money for the wilderness of Tajikistan. She raised over £2,000 ($2,400)! And a visiting family to the Pamirs helped us to gain points on Global Giving with a photograph that was shortlisted for the annual competition.
In the field, the work with communities has been busy as well. The greenhouse project has had a visit from an evaluator who has carried out participatory research with our partners. This has given us areas for improvement but has also confirmed that this solution is rapidly moving toward making a sustainable change to the lives in the communities in which we work.
Continued monitoring of the greenhouses as well as carrying out continued training using the knowledge of local experts has literally born out amazing fruit. We have completed a greenhouse with what is one of the most isolated and marginalised communities in the region and we have delivered glass jars and preservation training that will allow communities to store vegetables for school children to enjoy this winter. Finally, we continue to refine and redesign the greenhouse to make it more affordable and accessible to more people.
The health project continues to tackle some of the root causes to poor child health by equipping hospital workers with knowledge on childhood illnesses and the with skills to become educators on these subjects to village women. Again we are using participatory tools in the hospital and in the villages to continually build community, reinforce accurate knowledge, as well as to evaluate our techniques and progress.
There have been a number of staff changes in our little office that have had some impact on the project work. The two international staff members working on the fruit project have sadly had to say goodbye to Tajikistan and return to their home countries. This has meant we will most likely have to suspend this project from the New Year. Nevertheless we are convinced that the work that was started will continue to have an impact far into the future. But at the same time we have been able to welcome a new international member of staff onto the health project. She joins a wonderfully committed, passionate and experienced team of local staff.
Thanks for your continued support. We look forward to sharing more stories with you as we come toward the end of the year. Please let us know if you would like to help us by raising awareness and/or funds toward this work over the festive period. Without the generous support of individuals, this work would stop overnight.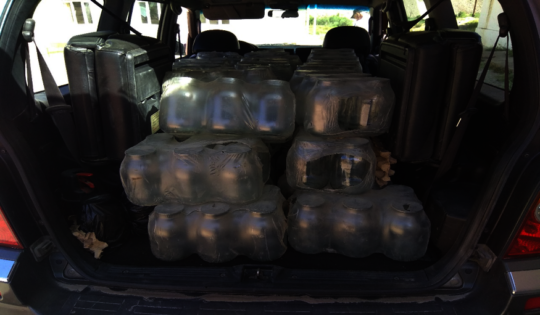 WARNING: Javascript is currently disabled or is not available in your browser. GlobalGiving makes extensive use of Javascript and will not function properly with Javascript disabled.
Please enable Javascript
and refresh this page.