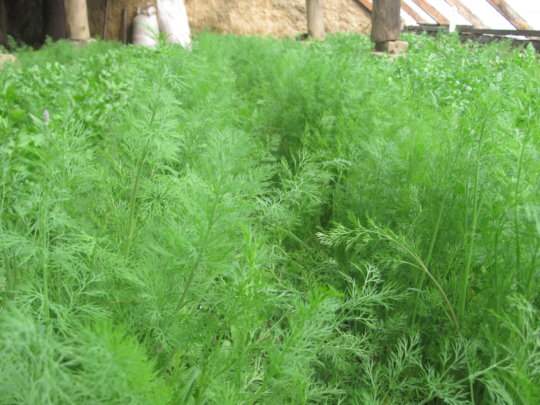 Since the last report the snows have begun to melt and there has been a rush of frantic activity as the projects build up steam for the coming season.
Fruit
The fruit project has been working hard with our partner farmers to finalise a design for the next run of packaging which is now ordered. We have also helped the farmers start to develop a website for the juice. You can track its progress at the link below.
On the orchard side, we have been carrying out trainings into pruning and natural methods of pest control.
"The pen is mightier than the sword" (Edward Bulwer-Lytton). In Community Development work this is a powerful truth and a successful facilitator works hard to place the pen into the hands of the participants.
The Play: Orchard Training
The Scene: The Beautiful Roshkala Valley
The Act: Summer Pruning
Enter Ivan. Declaring this his 3rd training and eager to show his accumulation of knowledge and the practical outworking of his learning; he grabbed the pen, and began drawing branches and situations which require pruning in the summertime.
The 24 participants eagerly lapped up the knowledge he was sharing. Here was a respected "one of their own" showing that he was both able to learn and willing to share.
Last year, one of my own colleagues who lives up the Roshkala Valley brought some apples to share with the office staff. I was amazed. I only hope that one of you reading this, will one day be able to share in the fruitful abundance of this valley. Until then, keep cheering on the farmers who are improving their communities, one apple tree at a time.
Health
In the health project we have been teaching on health issues during pregnancy in a new village. One thing we have come to realise is that without the mothers-in-law on board the new knowledge the women are gaining is unlikely to be implemented so we have started working more closely with them as we move forward.
Greenhouses and High Altitude Agriculture
We have been busy carrying out trainings and partner meetings since the last report. We have trained the greenhouse keepers in the brand-new school greenhouses how to get started, we have carried our phase two training for those school greenhouses who will be entering their second growing season, and we have had a great time with our longest running partners as they share new ideas and problem solve some of the issues they faced last year.
The stove trial for growing throughout the winter in a greenhouse was a big success in terms of crop - we now need to calculate whether is make financial sense considering the fuel and initial investment.
REMEMBER: For blow by blow updates of what we are doing check out our facebook page (link below)
Looking forward and the resourcing situation
As we look forward to the rest of the year we have exciting plans for celebrating International Children's Day in remote villages, building experimental greenhouses, training more fruit farmers, holding a young farmer's club and much much more. We are also having to turn our attention to fundraising again. Your generous donations have allowed us to get from October to May! We are still needing funds to get us from May to December. So all fundraising suggestions are gratefully accepted.
Links: