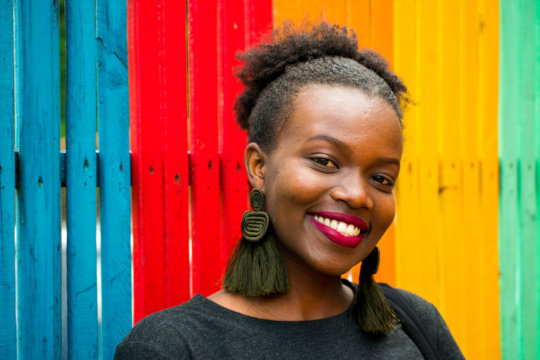 Women's empowerment is at the core of our mission. We know that empowering women through education breaks cycles of poverty and impacts the whole community.
Young women in Rwanda still face many challenges that make attending high school difficult. Poor families often give sons priority in paying school fees. Add early marriage and pregnancy, sexual harassment, lack of separate hygiene facilities, and domestic chores. Sadly, 85% of girls in Rwanda do not attend high school, and less than 3% of African women attend university.
Yet the positive impact of a university education for women is astounding! African female university graduates earn 48% more income than women with only a high school education. These same female graduates invest 90% of their income into their families and communities.
Educating women is one of the most powerful tools for breaking the cycle of poverty, truly transforming families, communities and countries. Because of you, we see this transforming impact happening again and again in the lives of our female scholars and entrepreneurs. Their stories are amazing!
We made an awesome video about Samantha, a Rwandan entrepreneur, who participated in our Accelerate Academy and graduated from our University Leadership Program. Samantha makes sandals and employees jobless, vulnerable women. I hope you will click the link below and watch the video to hear more about Samantha from her!
This Holiday Season, join us in transforming the lives of the 52 young women in our University Leadership Program, their families, and their communities. Your generous gift will do so much!
All of us here at These Numbers Have Faces wish you and your family a Merry Christmas and a Happy New Year. Thank you for your generosity and support!
Links: