The women in our University Leadership Program have overcome so many obstacles just to participate in our program! So their graduations are a big deal! This year we celebrated 33 graduates, 13 of whom are women!
Marie-Solange is the oldest of seven children and her family grew up in an agricultural village in Rwanda. Her mom is a teacher, so education has always been emphasized in her family. She sees the need for healthcare professionals who invest in patient care, prevention, education, and proper treatment. She will be a fierce leader in her field.
Marie-Solange graduated this Summer from medical school and she will be placed as an intern doctor in a local hospital! We know she will give her patients such exceptional care!
We have been featuring our 2019 Graduates on our social media all summer long – check out the links below to meet all of them! Their stories are incredible and we are so proud of all they have accomplished. Yet graduation is not the end, it is only the beginning! Our graduates will begin their careers, equipped with the skills they need to secure jobs, and empowered to be leaders who cultivate thriving communities!
Your generosity to this project has helped fund our work to educate, equip, and empower the brilliant women in our program! Your continued generosity helps us to uphold our commitment to the students in our program.
Links: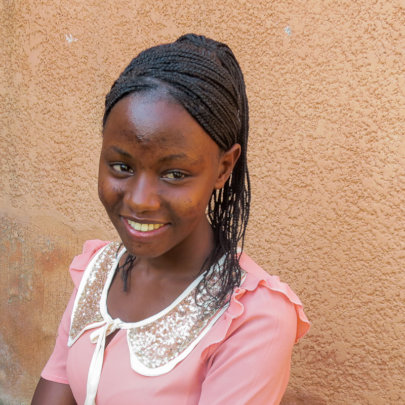 We are so excited to share Robinah's story with you as she finishes her first year in our University Leadership Program!
Robinah grew up in a rural village, where girls were not given the same opportunities as boys. After completing junior high school, her parents thought she had been educated enough and pressured her to get married. But Robinah wanted more for her future. She wanted to graduate, not just from high school, but also university. She dreamed of a career in finance. She dreamed of encouraging her family and her society to give girls the same value as boys. She chose to leave home and move to Kigali to live with an aunt so that she could pursue her dreams. Now, as a These Numbers Have Faces scholar, she's doing just that!
To learn more about Robinah's story and journey in our program, check out her page through the link below.
Thank you again for partnering with us to educate, equip, and empower bright, young leaders like Robinah!
Wednesdays are Women Wednesdays on our social media! Follow us on Twitter, Facebook, and Instagram to see the ongoing impact of your partnership! Links below.
Links: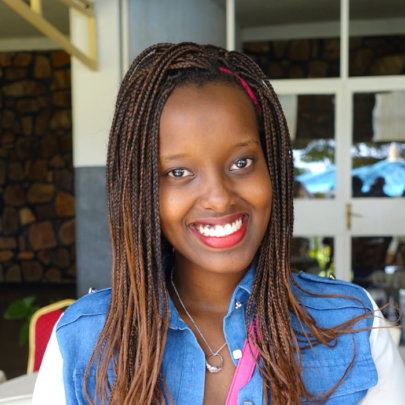 The 105 students in our University Leadership Program are all amazing! They have been learning through our monthly leadership trainings about servant leadership. Then they impliment what they learn and practice their leadership skills through their Community Impact Projects.
When asked at our February leadership training to define servant leadership, how that applies to her life now, and her future career, Coco said: "Servant leadership is all about sacrificing yourself to serve others. There is no bigger satisfaction than helping others. Servant leadership is when I give to others what has been given to me, whether it's a skill or a service. Now, I share knowledge with young girls about their sexuality, because I have come to realize that ignorance is the first enemy of girls. I encourage them to talk to their sisters to spread knowledge so that we can all have a bright future. As a doctor, helping people is what I am committed to."
Your gift to These Numbers Have Faces doesn't only impact the women in our University Leadership Program. Your gift has a ripple effect that impacts entire communities in East Africa! Thank you for partnering with us to empower these young women to become the leaders their communities need.
Wednesdays are Women Wednesday on our social media! Follow us on Instgram, Twitter and Facebook!
Links:
WARNING: Javascript is currently disabled or is not available in your browser. GlobalGiving makes extensive use of Javascript and will not function properly with Javascript disabled.
Please enable Javascript
and refresh this page.