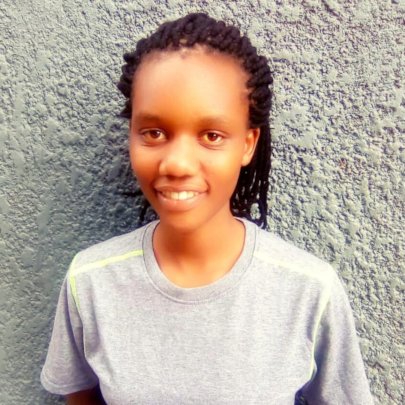 Bridget is one of the 27 new students to join our University Leadership Program this March. Our students, like Bridget, have already overcome so many challenges before they enter our program. We are excited to introduce you to these new students and share their stories of resilience!
Bridget is the third born out of seven children. She was born and raised in Uganda up to age six. She lived there with her parents and siblings until their father died. Life became more challenging and complicated because her mother had no job, which made surviving and obtaining an education difficult. This forced her mother to bring Bridget to Rwanda's Nyagatare district, where she stayed with her grandparents. They helped pay her school fees, although it was not easy for them. Through her grandparents' help, Bridget managed to finish her primary and high school with good grades.
Bridget grew up in a community with its share of effects from the 1994 Genocide in Rwanda and the community was still working hard to get back on their feet, building unity and reconciliation. Christianity is the common religion in Rwanda and has helped Rwandan communities by offering counseling in churches. Bridget had an opportunity to attend various boarding schools, and she met lots of people. In her school, they said, "Appreciate diversity and look for how each one has a role to play in society." Bridget has held various leadership positions, which have instilled in her the ability to manage time well and to coordinate with others.
Bridget's dream is to become a successful female entrepreneur who will give young people jobs, training and equipping them with the skills that will enable them to become successful entrepreneurs themselves, thereby making her community a better place. She hopes this will be the result of studying Finance at the university.
Links: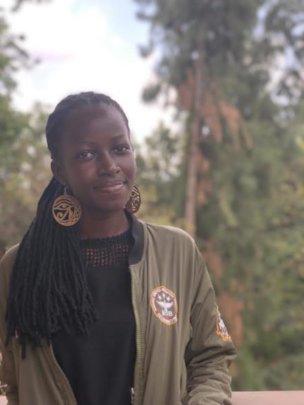 "My name is Candide. I'm studying Civil Engineering at University of Rwanda, College of Science and Technology. My dream is to be a responsible, qualified engineer who serves and impacts my community!"
"Hello! My name is Marie-Patience. I am studying Information Technology at University of Rwanda. My dream is to contribute to the sustainable development of my country's burgeoning Information, Communication & Technology (ICT) sector. I hope that university studies will equip me with theoretical and practical skills to contribute to my country's sustainable ICT sector development."
We want to share the dreams of these 2 women with you to highlight how our program is empowering women to break into male dominated fields like engineering and tech! We are so inspired by their dreams and we hope you are too!
To get to know Candide and Marie-Patience better, check out the links to their pages, which have biography and journey logs.
We also shared our student's dreams throughout the month of December, so you can scroll through our social media feeds to catch up on those stories and dreams!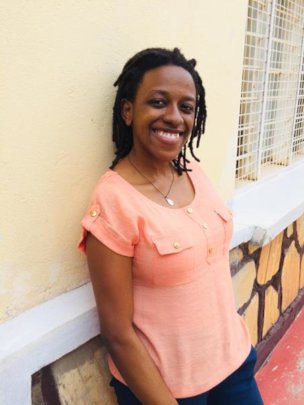 Links: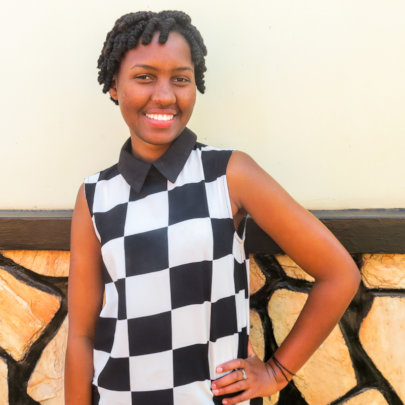 Jessica, one of the brilliant women in our University Leadership Program, took a short video to share her experience working on the frontlines of Rwanda's COVID-19 response team. We are excited to share this video with you. Jessica shares both her personal experience and what she is learning through this pandemic. See the link below to watch her video. We have also shared a link to Jessica's bio and Journey Log while in our program, so you can get to know her better!
By supporting this project, you are partnering with bright young women, like Jessica, as they pursue their education and practice their leadership skills. Your partnership impacts the women in our program, who in turn impact their communities! Thank you so much for your support!
Links:
WARNING: Javascript is currently disabled or is not available in your browser. GlobalGiving makes extensive use of Javascript and will not function properly with Javascript disabled.
Please enable Javascript
and refresh this page.