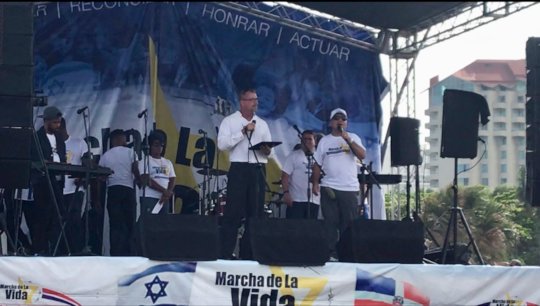 Warm Greetings to All My Friends & Project Supporters!
In this quarterly project update report I'm proud to announce that last month Sosua75.org celebrated 5 years since its' formal incorporation as a MA based and IRS registered 501(c)3 Charitable organization.
This is truly a milestone for which I want to thank each and every one of you for helping me to reach! Without your continuing encouragement and financial support last summer's tremendously impactful "Revisiting Evian" event would not have come to fruition.
There on the shores of breathtaking Lake Geneva we remembered the 80th Anniversary of the original 1938 Conference where we re-examined the magnitude of the "9 days of indifference" which triggered the needless loss of millions of innocent lives, when the opportunity was clearly there to save them.
Witnessing the same complacency of the 1930's re-surfacing again today, we are presented with the eerily similar contemporary challenges of "Building Bridges not Walls" and where understanding that every human being, regardless of their socioeconomic background, race, sex, or religion, has equal value.
My NPO represents these same ideals and I'm looking for like-minded individuals and organizations who share this common compassion of fostering hope to ALL globally displaced refugees who are searching for a better life & also believing that we must do everything in our power to help them do so.
Using this historically "infamous" 1938 Conference and again conducting this "3rd phase" back at the Hotel Royal presents the perfect backdrop and opportunity to re-examine how as a World community, we can can learn from our past mistakes and do the right thing NOW.
Turning my full attention now to prepping for this year's Evian III program there is much yet needed to accomplish in the next 120 days. Coordinating the overall event logistics, searching for qualified and committed young International students representing the original 32 countries, and attracting top notch educators is an immensely challenging, yet absolutely achievable task.
Why is supporting this event so important today?
Understanding the connections between the past and the present creates an ideal opportunity to educate the next generation of World Leaders where young "student diplomats" from the same 32 original countries are being invited back to learn the complete history of the 1938 Evian Conference and apply its' relevance to today's world.
Last summer, we dedicated a WWII Commemorative Bronze plaque and situated it in the same meeting chamber where the original 1938 Conference was held. This year, with your help, we plan to be placing gold sealed graduation certificates into the hands of these international "student diplomats" where they will return home as subject matter experts and goodwill Ambassadors to their respective countries.
Designed to engage students and allowing them to develop a deeper understanding into current world issues, we will be employing a Model United Nations teaching methodology. Broken into smaller committees and assigned to represent their respective countries these specially designated young adults will learn about diplomacy and international relations via the use of critical thinking, debating, writing, public speaking, and teamwork skills to present educational simulations and participate in a "Mock 1938 Evian Conference".
What does your contribution go towards?
Seeing my Facebook photos filled with smiles and happy faces you'd think "I'm Living the Dream" here but on the contrary it's truly a struggle every day, every month, working independently for long hours and late into the night to garner the consistent level of funding support required to sustain even the basic infrastructure of this NPO.
Beginning in 2014, in the absence of any working capital and relying solely on personal savings and small charitable donations, I have been executing on the strategic vision of this organization ever since. Having received incremental donations from the US, Canada, Mexico, France, Germany, Austria, Hungary, Finland, Switzerland, and the Dominican Republic now constitutes this project as truly an international one.
Petitioning for donations now for 5 years, possessing no administrative staff or ever drawing a paycheck to keep this NPO and vital project alive, there's nothing more deafening than the "sound of silence" after making a financial appeal. Your contribution goes directly to:
Financing key meetings and my travel to provide lectures and coordinate events in the US and abroad to inform the public about the significance of the Evian Conference
Working with institutions of higher learning to develop educational curriculum and study abroad opportunities through the development of student exchange & scholarship programs
Establishing academic programs and immersing young minds on the post secondary level to further investigate & document the major impact of Evian & the subsequent establishment of the WWII Sosua agricultural settlement
For your Financial Peace of Mind:
This Evian III project has been fully vetted in 2017, 2018, & now 2019 as an approved GlobalGiving project having just last month earned the coveted GuideStar "Gold Star" rating for Non-Profits.
For transactional safety both the fraud detection/protection and SSL encrypted security software technologies employed for the payment gateway are the latest updated versions.
This is a critical fundraising message at a key inflection point in the overall project. Now in its' aggressive "3rd phase" transpiring within a 15 month period, I'm asking you to invest in ME where, by my ACTIONS and not merely by my words, I have clearly demonstrated substantive program progress, that I am a leader in this space, and that this project is worthy of continuation and your support.
I can not emphasize enough to PLEASE contact me, via actual phone call or Skype preferred, with any questions or participation/sponsorship details you may have.
True generosity is very hard to find these days so I hope I have inspired you to continue to help me educate future generations through the lessons of Evian so "To Evian and Beyond"!
With Deep Appreciation & Warm Regards,
Elihu "Hugh" Baver
Director of "Evian III Student Educational Leadership Conference
Board Chairman of Sosua75.org
603-502-7711
SKYPE ID: hugh.baver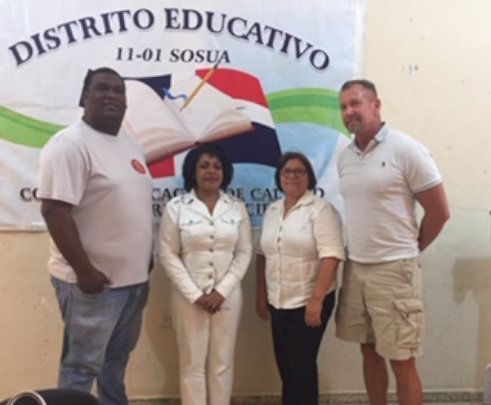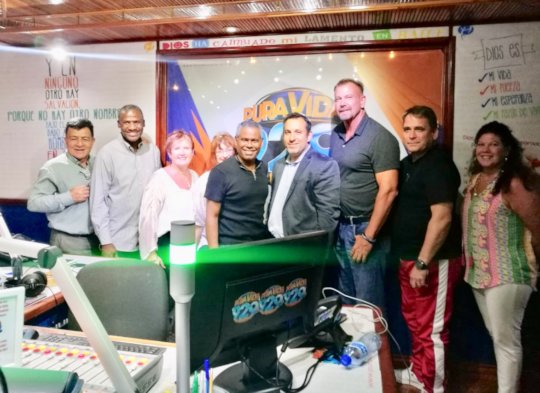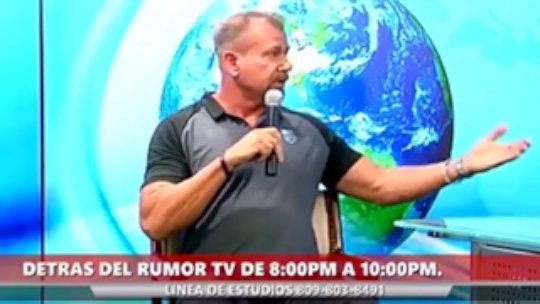 Links: