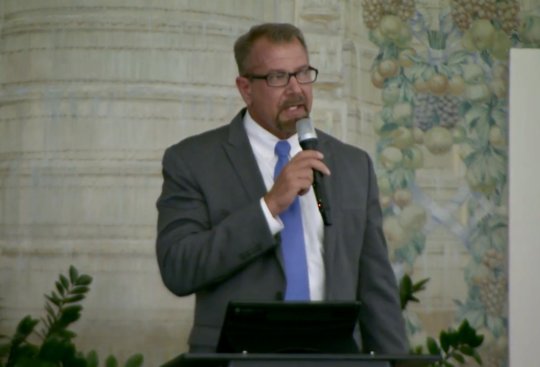 Dear Friends and Évian III Conference Supporters,
Regrettably, this Q4 project report comes with disappointing news that insufficient event funding mandated my canceling last weekend's Évian III Student Educational Leadership Conference at the Hotel Royal.
After conducting 3 successful program events in Evian and Geneva Switzerland in 2018; the 80th Anniversary Commemoration of the original 1938 Conference, United Nations press conference in Geneva, and the November 9th Kristallnacht Historic Plaque Dedication Ceremony, reaching this decision was a very difficult one.
Holding out until the last possible moment, my team and I made a strong appeal/push, particularly in the past 3 weeks yet, in the final analysis, the shortfall of required sponsorships was simply too significant to overcome.
Despite this temporary setback and the many months of 2019 comprehensive Évian III planning, including all the outstanding individuals and organizations I had the privilege of meeting and working with, this was far from a wasted exercise!
Remaining optimistic and focusing on the positive, my plan is to reschedule the Évian III Conference or "EC Vision 20/20" for July 11-14 of 2020.
Recounting the many positive developments from our work this year:
Securing Elan Carr, US State Department Special Envoy for Monitoring and Combatting AntiSemitism and top US diplomat as our headline keynote speaker
Established dedicated educational curriculum development partnerships with: Facing History And Ourselves Brookline, MA, Reimagining Migration Boston MA and Yahad in UNUM Yahad-in-UNUM Paris France
Committed participation of 30 dynamic international college student leaders, hailing from 5 continents and 25 countries, representing 18 diverse Human Rights and Jewish student organizations including 6 from the Geneva School of Diplomacy and International Relations
35 reservations were made for the November 10th Opening Night Ceremony by influential religious, business, civic and governmental dignitaries from Paris, Évian, and Geneva
Words cannot adequately describe the incredible encouragement and inspiration I received from the many Skype conversations I engaged with in with these highly intelligent and aware international college students. Convincing them of the virtues of the objectives of this Évian III event and garnering their participation was easy to do, as they truly "got it"!
Here's a sampling of some of their wonderfully supportive comments:
"This Conference is essential in the context of today's events"

"A super program and I found it incredible that such important speakers were aware and supportive of this Conference"

"Most unique historic and programmatic angle on the Holocaust I've ever seen"

"This conference is a great and much-needed initiative especially in current times"

"I hope you will continue your meaningful work and that the conference can be realized again

in 2020"

"Heartbreaking that you had to cancel especially after all the effort you put into it"

"Their memory is now our responsibility" (my personal favorite from the Russian student representative)
Even in the face of this past weekend's disappointing event cancellation it is due to these insightful conversations with college students which bring me great hope for the future. The overwhelmingly positive reception from many leading international organizations also reminded me why I am so strongly committed to this cause.
This is why I am more driven than ever to see a summer 2020 rescheduled event take place.
Further speaking to the urgent relevancy of convening this Conference and the tremendous amount of work yet to do are the many troubling news reports pointing to the growing rise of anti-Semitic incidents and associated hate crimes around the world.
Here are links to some of these troubling 2019 Reports:
USA Today White Supremacist Report
Speaking to the high merits of attention and international support this initiative has created, here are 3 of the pre-recorded videos which were scheduled to be played this past weekend at the Opening Night Ceremony:
Katharina Von Schnurbein European Commission
Jamie McCourt US Ambassador to France
Robin Bernstein US Ambassador to the Dominican Republic
Using the historic backdrop of the original 1938 Évian Conference at the Hotel Royal and attended by bright young energetic students, "EC Vision 20/20" will bring "history to the present and history into action" with a critical focus on addressing the continuing contemporary challenges of immigration, refugees, and global anti-Semitism which still resonate today.
The good news is that all of the keynote speakers, distinguished educators, and students have already agreed to participate in the summer rescheduled dates of this Conference. All we need is the funding as the entire program event and template for a strongly impactful event has already been conceived, in place, and ready to go!
Please help me make a real difference to Educate the Next Generation of World Leaders by sponsoring one of the international students and supporting the continuation of this important "Revisiting Évian" educational initiative.
If you are no longer in a financial position to make a contribution yourself, yet still support this project, I ask you to please refer this to other individuals or social activist organizations within your personal and professional networks who are in a position to do so. Your financial support or direct referral of this project in any $ dollar amount helps tremendously.
View photos and video lectures from last year's 2018 event: Revisiting Évian 2018 Photos & Videos
To learn more or become actively involved in this project please don't hesitate to call my mobile phone and leave a brief message if I don't pick up or email me directly.
Thank you & Sincerely,
Elihu Baver
Director of Évian III Student Educational Leadership Conference
Board Chairman of Sosua75.org
603-502-7711
elihu@sosua75.org
SKYPE ID: hugh.baver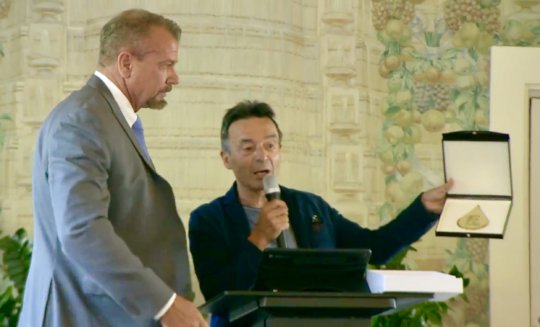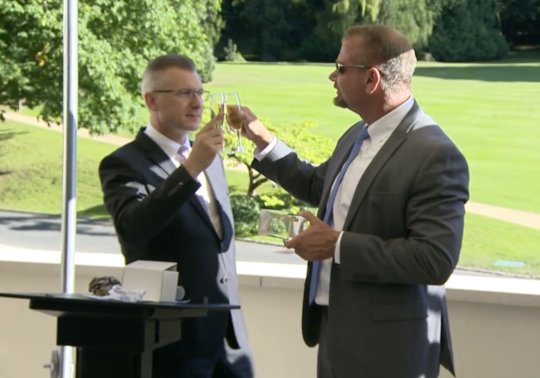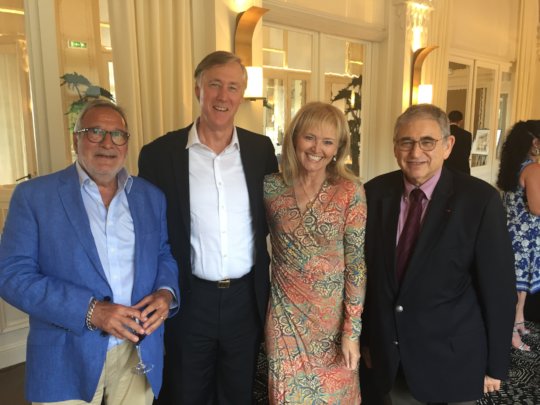 Links: