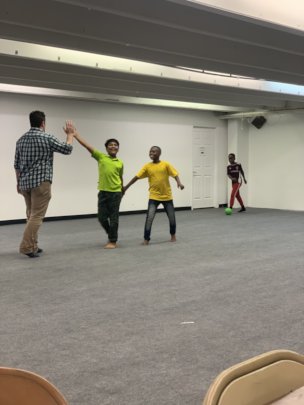 The Village Youth Club got off to a great start in Fall 2019.
Program Manager, Chinelo Tyler, was hired. He has been working with the Village Youth Club's youth and volunteers to create an exciting fall program. This fall we have been operating under the theme of "It takes a village". We recognize the importance of community and how that positively impacts the everyday lives of children. Our efforts have been centered around providing resources for academic assistance, leadership training/design thinking, developing skills, emotional support, and having FUN!
The youth continue to meet on Monday through Thursdays from 3:30 PM to 6:00 PM.
Academic assistance is provided to youth on a daily basis. This consists of checking to see if the youth have any homework to be completed and offering the necessary help to do so. In addition, members of The Village Youth Club complete worksheets, activities, projects, or presentations in a wide range of subjects each day they arrive to the center. Our youth have completed assignments in mathematics, reading, writing, public speaking, art, and science. The goal of our homework assistance program is to help improve the Village Youth's grades and ability to understand certain subjects they may be struggling with.
The leadership training/design thinking portion of our program teaches the Village Youth skills to become impactful leaders. The Village Youth have established their own executive board to give recommendations and help plan some of their own events/initiatives. Thus far the board has determined norms for the after school program in order to create a safe space for everyone. They have met with Chinelo to help inspire changes with timing and transportation to make the program more accessible for their peers. In, addition they are currently developing, marketing, and strategizing a youth-oriented event in the month of December at VEC for their friends.
Skills development has been a favorite amidst the youth this fall. On Mondays and Wednesdays, the youth have been participating in activities that help develop certain skills. They have received training in culinary arts, photography, woodshop, crafting jewelry, and much more.
To the best of our ability, we hope to provide some type of emotional support for the Village Youth. Each day we have community check-ins. We all come together, sit in a circle, and share the low point, as well as, a high point in our days. As we share our different experiences we offer advice and support to one another.
Finally, the youth program has been a place for young people to let loose and have fun! This fall we have had pizza parties, scavenger hunts, played team sports/games, and had a very exciting Halloween Party!
It takes a village!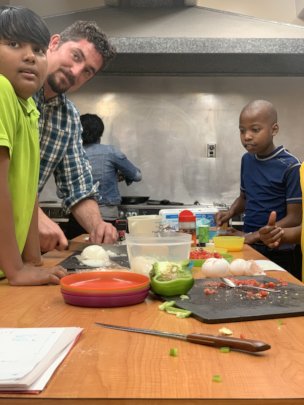 Attachments: