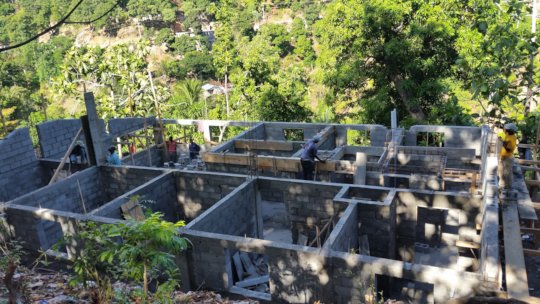 Thanks to generous donors like you, Konbit Sante, a 501(c)(3) non-profit that partners with medical facilities in north Haiti, has met its fundraising goal of $50,000 to complete construction of a new clinic in the impoverished area of Bande du Nord (Fort Bourgeois) near Cap-Haitien, Haiti. The clinic is essential for the residents' future as a healthier, self-sustaining community.
ULS (United de Lutte pour la Sante, or "Fighting Unit for Health") has operated a primary care health center in Bande du Nord since 2010. Although Bande du Nord is not far from the urban center of Cap-Haitien, many of its 25,000 residents live on rural mountainsides and lack road access to other medical facilities. As it is the only fixed center for health care in the community, it is an essential component to providing emergency, preventative and primary care; medicines; immunizations; simple lab tests; ready-to-use therapeutic foods for the treatment and prevention of childhood malnutrition; and family planning and other services. The clinic serves an estimated 400 clients per month, and provides services whether patients can pay or not—often, the staff has worked on a volunteer basis when funds were low.
The ULS clinic has leased a building that is not suitable for its needs but was initially made available at low cost. However, the current lease expires in December, and the owner wants to increase the rent. Konbit Sante has partnered with ULS since 2012, and has been raising funds to build a permanent clinic on land provided by the community as well as to support training and programs once the clinic opens. Konbit Sante also facilitated the involvement of professional engineers and architects who specialize in medical facilities; they volunteered their time to survey the land and design a simple yet effective facility with room for future expansion.
Konbit Sante works with partners who have shown that they embrace the concept of building a health-care system with Haitian direction and management, and that can be sustained over the long-term. From ULS' beginning, it has demonstrated that it has understood that positively impacting the health status of the community depends on more than just good medicine, and as a result has developed programs and services that support good nutrition, economic well-being and education. It also works closely with people of the community, including creating a community advisory board to help with its work.
The procurement of $50,000 will be matched dollar for dollar by a generous anonymous donor. As $100,000 had been previous raised, enabling ULS to begin construction, we have now reached the $200,000 threshold needed to ensure that a gap in health care does not occur for the residents of Bande du Nord.
For more information about Konbit Sante or ULS, visit konbitsante.org.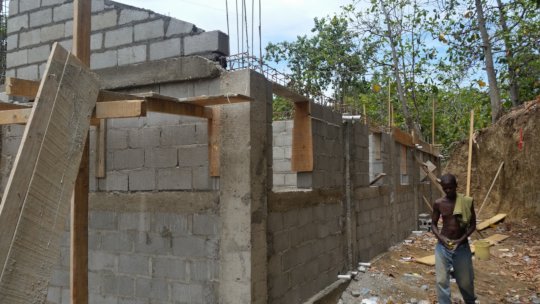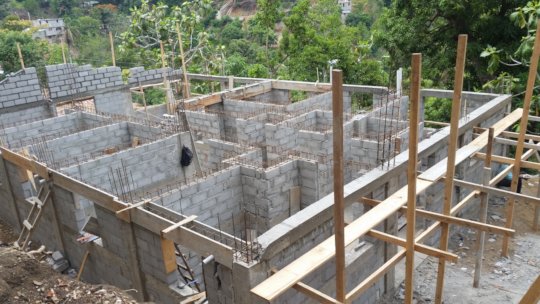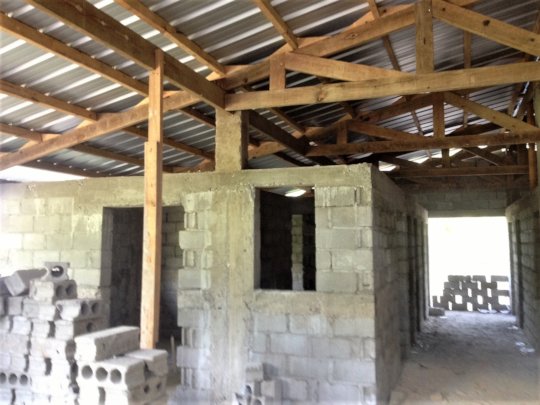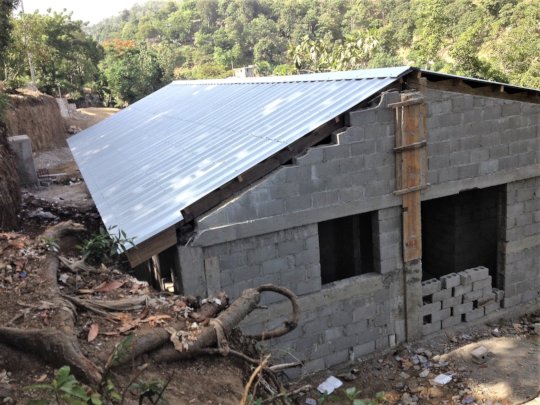 Links: