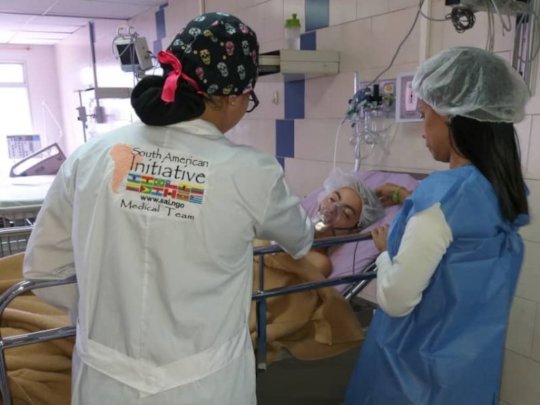 After completing the first surgery successfully, it is time for our second patient, Andres. He is a 17 year-old-boy living with his parents in the city of Caracas. He frequently suffers eplitic seizures which affect every aspect of his life. It has made it impossible for him to enjoy a childhood like any other boy. Andres has difficulty performing physical activities such as swimming or running without worrying about having an epileptic seizure.
SAI's neurosurgery program is the only viable option for these children. There are very few qualified doctors to carry out this procedure since many of these specialists have migrated to other countries. Not only are doctors scarce, but also the VNS (Vagus Nerve Stimulator) devices that are inserted into patients, are impossible for any Venezuelan to afford. The cost is about $25,000 just for the device, not including the surgery.
Thanks to the collaboration of LIVANOVA, we've changed Andres' life completely. It has improved his confidence and his health in a surprising way. Now, his parents have something less to worry about: just being focused on his happiness.
This beautiful family has extended its thanks to LIVANOVA, SOUTH AMERICAN INITIATIVE, and all the DONORS who have worked together to help Andres overcome the constant threat of seizures due to his drug-resistant epilepsy.
South American Initiative has always been concerned with the welfare of the most needy in Venezuela. These surgeries represent a light in the midst of darkness for patients suffering from this life-threatening condition.
Many of these families believe there is no hope or help for their epileptic children due to the economic crisis in Venezuela. At SAI, our mission is to remind them there are kind and generous people who are putting their eyes on Venezuela, willing to give a helping hand no matter how small or large their need.
Thank you to all donors of GlobalGiving, LIVANOVA, and SAI for supporting our cause. The information is reflective of the GlobalGiving and SAI campaign Life-Saving Neurosurgery-Venezuela.