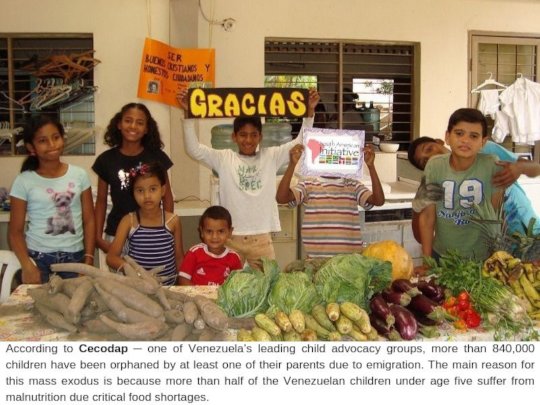 Thanks to all the faithful donors of South American Initiative, the orphanages SAI assists receive continuous support. SAI provides daily food, clothing, shoes, and hygienic supplies to orphaned children of Venezuela because the government is failing to provide the essentials needed for a healthy life.
The staff and volunteers sincerely appreciate the support from you, our donors, who make it possible for us to provide food and supplies to sustain desperate orphanages during the current economic crisis in Venezuela.
Fighting Malnutrition in Orphanages
Over the past three months, SAI and GlobalGiving Donors have provided the following:
MAY: 5,264 meals were provided to the orphans.
JUNE: 4,981 meals were provided to the orphans.
JULY: 5,750 meals were provided to the orphans.
The total number of meals distributed equals: 15,995 meals. Your contributions to South American Initiative have expanded the amount of nutritious meals provided to orphans whose parents cannot afford to feed and shelter them.
SAI volunteers and staff give comfort and care to these underprivileged kids by teaching them teamwork and a sense of appreciation for the food they receive from the generosity SAI and GlobalGiving donors. For these Venezuelan orphans everyday is special when they get to help with the food delivery! They know these delicious and nutritious treats will soon be prepared for them to eat!
These donations from SAI and GlobalGiving Donors make sure orphanages get consistent food deliveries. The food goes from the farm, to the SAI truck, to the volunteers hands, to the orphanage kitchens, to the children's mouths. This is the beauty and the graceful collaboration SAI and donors of GlobalGiving deliver every day to the most needy children in Venezuela.
The information throughout this report is reflective of the GlobalGiving and SAI campaign: Fighting Malnutrition in Orphanages.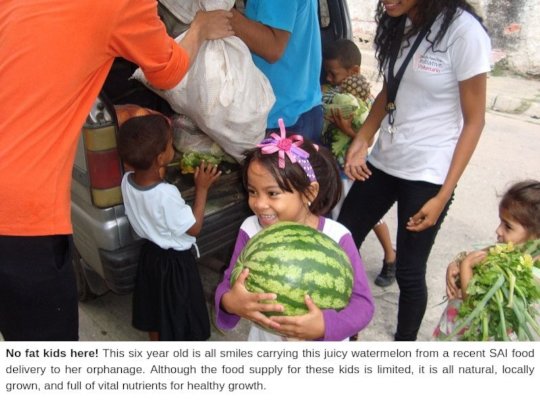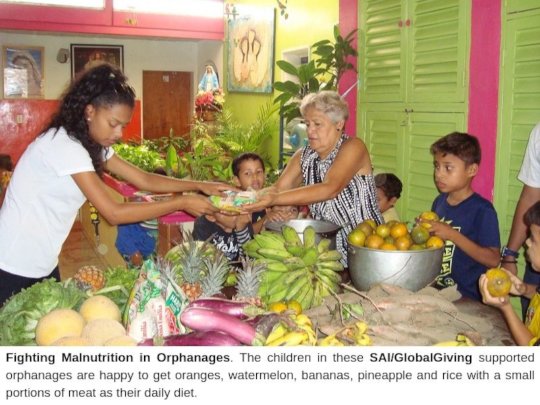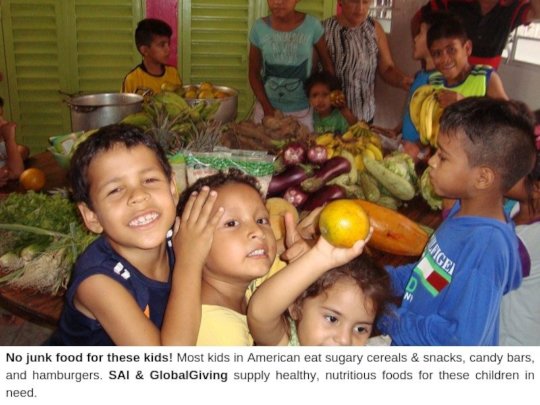 Links: