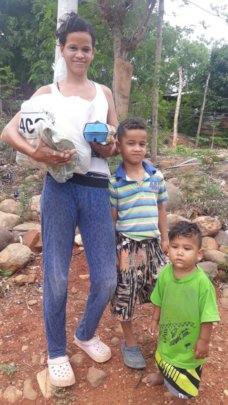 SAI is providing food relief and Covid Personal Protective Equipment to Venezuelans living in Colombia as well as migrants from Venezuela and families affected by the coronavirus pandemic.
E-Grocery Gift Cards
SAI is providing e-grocery store gift cards for use in local grocery stores where needy families can receive credit to purchase food, Personal Protective Equipment, OTC medications, and cleaning supplies.
If you live in a top-rated country these products may be easy to come by, yet in third-world countries, these covid-based products are scarce.

Our Personal Protective Equipment is certified by SAI to be the highest medical grade supplies, equipment, and all things related to treating and preventing the spread of this deadly virus.
We import our supplies from the USA, United Kingdom, France, and all supplies are certified by medical standards to be of the highest quality in every category.
Your donations are helping Venezuelan families, and orphaned children.
How much should you give?
Depending on the size of the family and the degree of need, we issue e-grocery gift cards in the amount of $15 - $40. This may not seem like much to you, but in Venezuela and Colombia, it has a tremendous impact to families in need.