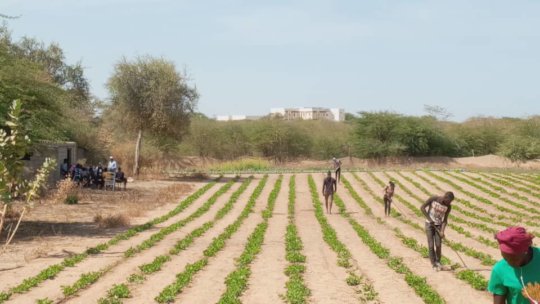 Last month in Senegal there were unprecedented situations linked to popular uprisings generalized throughout the national territory. These uprisings, severely repressed by the police, were carried out at 98% by young people who took advantage of a problem between the government and an opponent to go out in the street to express their fed up because of the rate of very high youth unemployment, lack of training for young people and the inability of the Senegalese government to provide concrete solutions to address these problems. These riots caused at least ten deaths among the demonstrators and hundreds of injured among the demonstrators, all of them young.

A return to the lull has made the government aware of the neglect it has had in taking charge of the issue of training, employment and employability of young people in Senegal by announcing again emergency measures to solve these problems of young people.

Association Jeunesse Espoir has understood since the start of its activity the importance of providing sustainable solutions to the employment and employability of young people through its four main areas of intervention which are:
Education
Professional training
Economic integration
The fight against illegal emigration of young people.

And setting up this agricultural incubator, despite fundraising far from the objectives through GlobalGiving, the association was able from its own resources and also the support of other partners, to carry out the agricultural incubation of the first cohort of young people.

Thus in the current context of the country where 65% of the population represents the youth and the rate of lack of training, unemployment and poverty among this segment of the population has reached worrying proportions.

This is the reason why we want this year to increase the number of young people to enroll in the incubator to 100 young people to contribute to the reduction of poverty among young people through training / integration in agriculture.

This is why we once again appeal to the fantastic community of GlobalGiving to kindly support this project in order to transform each life and the uncertain future of hundreds of young people who have hope in this project of the association for clear their way out of poverty.