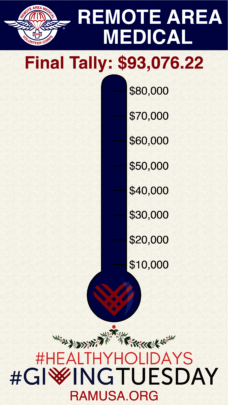 Remote Area Medical had a successful Giving Tuesday campaign. We were able to exceed our goal of $90,000. RAM was happy to receive generous support from donors. Because we exceeded the goal we set, we are able to continue to provide more care to the individuals that truly need medical care in 2020. Social media, specifically Facebook, was utilized to share patient stories and spread awareness of the #GivingTuesday campaign as well as RAM's mission. Analytics of these posts shows they received an increase of 5% more 'click' engagement than other posts. RAM looks forward to #GivingTuesday 2020. We thank everyone for their support in the 2019 Giving Tuesday Campaign!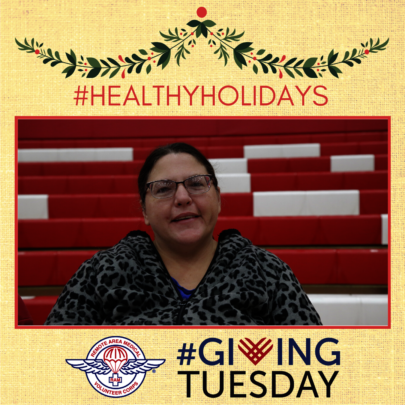 Links: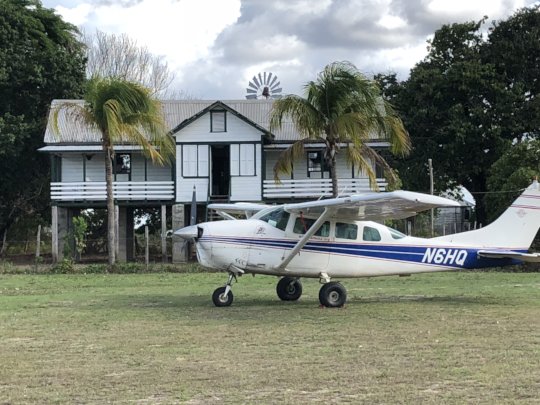 Remote Area Medical ­– RAM® is proud of its Guyana Air Ambulance Program. This important mission uses aircraft to connect patients who are indigenous to the remote villages in the region with healthcare providers they would otherwise have no way of accessing. This much-needed program is the closest thing to RAM Founder Stan Brock's (1936-2018) initial vision for the organization. From 1952 to 1968, he spent time in Guyana managing a 4,000 square mile cattle ranch. He also worked as a pioneer bush pilot providing medical supplies to the region and helped create numerous air strips in support of that mission.
In 2019, the program provided $264,290 in value of care while logging nearly 150 hours of flight time. If the program is going to be able to match those service numbers in 2020 it will need your help. The plane seen above is currently grounded and in need of repairs. Your donations will help RAM continue Mr. Brock's legacy and keep the organization close to its original roots.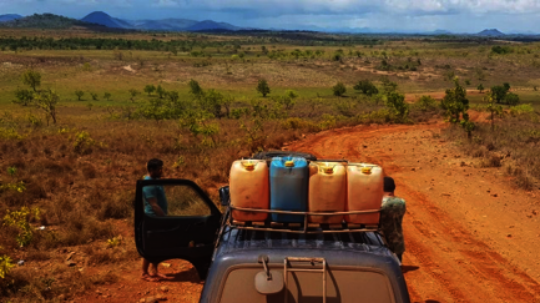 Remote Area Medical's program to prevent and treat cervical cancer in Guyana needs your help. As you know, the Guyana Women's Health Program treats patients in extremely remote villages. Getting to these villages require vehicles that transport the team and all the necessary equipment and medicine to the treatment site. These vehicles must also carry their own fuel as there are no gas stations in the interior. Fitting people, fuel, supplies, medicine, equipment, and food on these vehicles is a difficult task that must be done in order for the team to even have a chance to provide treatment. Equipment that takes up less space is a necessity with life-saving implications.
To achieve this goal, Dr. Jordann Loehr, RAM's medical lead for this program, has identified an immediate need for a handheld LEEP machine. This portable device would allow the RAM medical team to detect and treat pre-malignant cervical lesions. Patients in these remote villages have a high incidence of cervical cancer. The region's lack of a screening program contributes to there being a one out of every 100 incidence rate.
This specialized equipment is critical to reducing cervical cancer in the Guyana interior. Each handheld LEEP machine costs $2,500 and would enable the RAM cervical cancer team to more effective and more efficient. Adding one of these hand-held devices makes it easier transport, set-up, use, and store. Please consider donating today so RAM can purchase a handheld LEEP machine for the Guyana Women's Health Program.
Links:
WARNING: Javascript is currently disabled or is not available in your browser. GlobalGiving makes extensive use of Javascript and will not function properly with Javascript disabled.
Please enable Javascript
and refresh this page.