As 2020 continues to present challenges due to the global COVID-19 pandemic, the RAM team has unfortunately had to cancel the planned September expedition to Haiti. While it may take a little longer before travel is permitted, Remote Area Medical remains committed to the mission of providing free, quality dental and medical care to the people in need in Haiti.
Since 1995, RAM and its volunteers have provided care on the island nation of Haiti. Knowing that millions of people in Haiti lack access to affordable healthcare, housing, education, and stable employment, and that even more lack access to routine dental care, with merely 300 dentists in the entire country, it is critical that RAM's semi-annual pop-up clinics continue. These free clinics directly improve the health and lives of thousands of Haitians each year.
Even with the current uncertainty of when the next clinics will take place, RAM will continue to plan and identify needs for the Haiti program. Your continuing support is needed more than ever to help ensure that this vital and life-saving program continues as long as the need exists.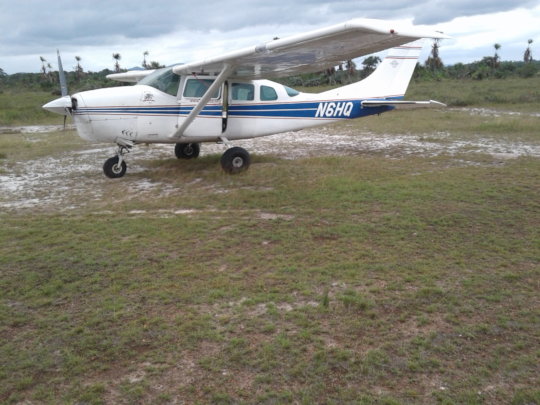 Since 2001, Remote Area Medical - RAM® has provided a free air ambulance to thousands of Amerindian villagers in remote Guyana. RAM's free Guyana Air Ambulance makes emergency services available to areas where ground vehicles and larger aircraft have no access.
RAM flies its Cessna 206 into 28 different airfields in remote sections of the country. RAM volunteer pilot, Joseph shares about a 2019 expedition into one of these 'airports.'
"I know the sound of Gunn's sounds ominous but Gunn's is the name of an airport 129 nautical miles southeast of Lethem, Guyana. RAM is centered in Region 9 in Southwest Guyana, which is about as big as the State of Delaware. Gunn's is one of 26 airports in this area that we service. We fly medical personnel, supplies, patients, and caregivers to and from the regional hospital in Lethem. In a first world country, this might not seem to be such a big deal, but in Guyana, the roads, bridges, rivers, mountains and jungle make travel arduous and at times impossible. Mr. Brock's vision of helping the out of reach people of this region has come to fruition and Gunn's is a perfect example.

Gunn's has no direct road that connects it to the outer world. It is reached on the surface by highway, river and foot. Typically, it takes two days to get there from Lethem. Years ago, Dick, his wife Judy, and a party of RAM volunteers hacked a trail from Para Bara to Gunn's. The trail is long gone. In its place is a beautiful 2300 foot runway which allows, in about an hour and fifteen minutes, to connect to the outside world.

This past week I flew a dentist and her aide to provide a medical outreach to the community on Mosquito Mountain. This village is about four miles from the airstrip. The four-mile trip to the village is an adventure in itself for you cross three precarious bridges and pass through dense foliage to reach the mountain top. There is a health building there with a WiFi connection that makes communication readily available.

This outreach is only made possible by RAM's ability to fly to this station. Gunn's is only one of many that allows Remote Area Medical to serve the people of Guyana."
Your donations will have an impact in the lives of these individuals and families in the remote villages of Guyana. While RAM's Air Ambulance plane remains grounded and in need of repairs, your continuing support is needed more than ever to help ensure that this vital and life-saving program continues.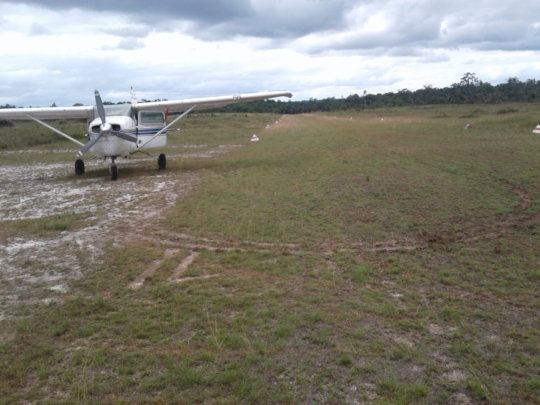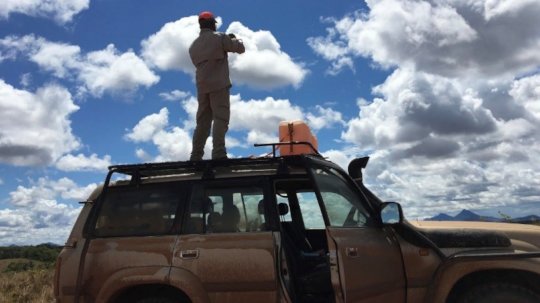 While Remote Area Medical has been unable to travel to Guyana so far in 2020 due to restrictions during the global COVID-19 pandemic, the team remains committed to the mission of providing free, timely, and consistent cervical cancer screenings, HPV vaccinations, diagnostic and preventive services, and other gynecological services to Amerindian women in the impoverished remote villages.
Knowledgeable volunteers and transportation are two critical elements to the success of this program. Delmar 'Muscle' Rogers, a gold miner working in the vast interior in Guyana, has been volunteering for more than 15 years and says that, "Being a RAM volunteer takes dedication. It is service above self. You always have to be thinking of the less fortunate."
When asked why he continues to volunteer trip after trip and year after year, Delmar explains, "I just enjoy seeing the gratitude on the villagers faces and also knowing that they expect us to return and continue to be of service to them." With your continued support, and when travel bans are lifted, RAM will continue the Women's Health Program in the remote villages of Guyana.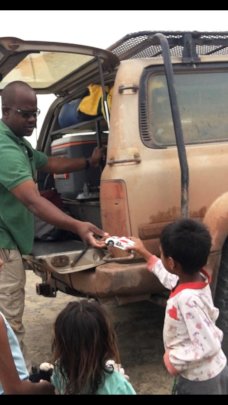 Links:
WARNING: Javascript is currently disabled or is not available in your browser. GlobalGiving makes extensive use of Javascript and will not function properly with Javascript disabled.
Please enable Javascript
and refresh this page.