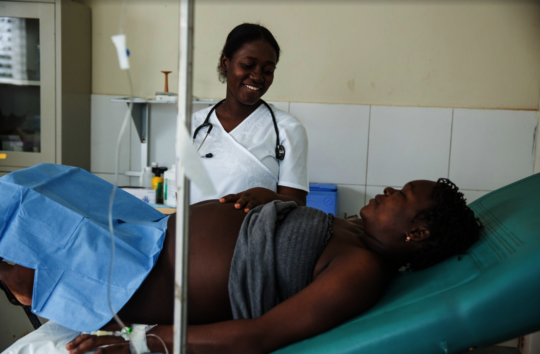 When we created this Global Giving fundraiser last year, we were hoping to gather the funds needed to launch a baby box program in Haiti. Our goal was to create incentives for expecting mothers to attend all required prenatal appointments prior to delivery. In a rural setting, where transport, child care, and money are scarce, visiting our maternal health centers requires a lot of commitment from the mothers in our communities. Haiti is the sixth poorest country in the world. Women must make difficult decisions such as which child to feed, which to send to school, and unfortunately, if they can afford to travel for a medical appointment.
Through our incredible network of friends and supporters, we quickly reached the goal we set and were able to start devising a plan of what items would be most useful for new mothers in the Central Plateau. We were so excited to put together these kits, and see the mothers' faces when they received them.
What we did not expect were a series of setbacks - several weeks of civil unrest and violence in Haiti resulted in closed roads, limiting our staff, and mobility on the ground. We were scrambling to keep our clinics open and patients treated. But, we remained commited to this project.
We are very proud to announce that this month, we were able to ship all the items purhased for the baby boxes down to Haiti and will begin distribution early next month!
Items purchased include onesies, blankets, hygiene products and more. We cannot wait to share pictures with you soon. Thank you for your patience and support!
Links: