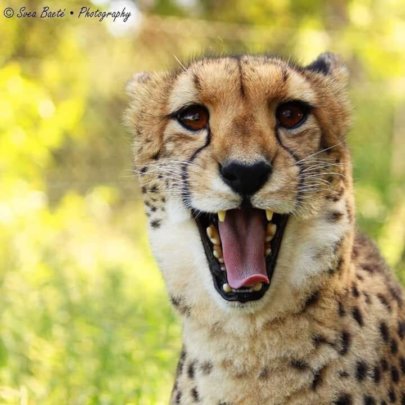 Over the last few months, we've had some cheetahs struggling with their health. Thanks to your generous donations, we were able to give our cheetahs the best medical care possible!
On the 29th of January, we found our boy Shakran unresponsive in his enclosure. We immediately rushed him to the vet, who did an MRI and several tests. The results showed that Shakran has an enlarged heart and some spots on his liver, but none of this could be the cause of the seizures he apparenlty had been having. The scans of his brain didn't show any abnormalities though so the vet blamed his seizures on his old age. He's now getting seizure medication twice a day and is doing very well.
Only 6 days later, we went to check on Jasmin and found her with her paw covered in blood. We had no choice but sedate her to have a closer look at it. It turned out she ripped her paw open and needed stitches. The vet did an amazing job and her paw healed very quickly!
Our last story is a very sad one unfortunately. Our beloved cheetah Dew had been struggling with her health for a while. Over the last few weeks, we could tell she was feeling unwell because she wasn't really herself. The vet had a look at her and found out her kidneys were failing. It wasn't a question of if, it was a question of when. We did everything in our power to make Dew's last days as comfortable as possible. She was put down eventually, in the presence of the one she loved the most, René. No words can describe how much our Dew will be missed. We will make sure she will never be forgotten but it will take us a long time to even begin to heal from this heartbreaking loss.
We want to thank you all for donating because taking care of our cheetahs wouldn't be possible without you. This project couldn't exist without all of you and we are eternally grateful for your help.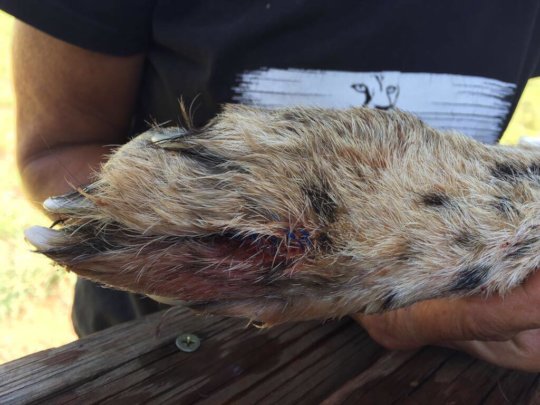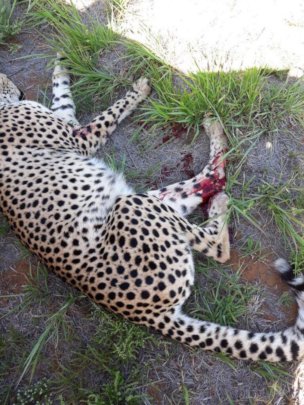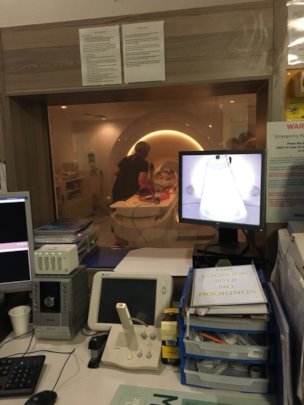 Links: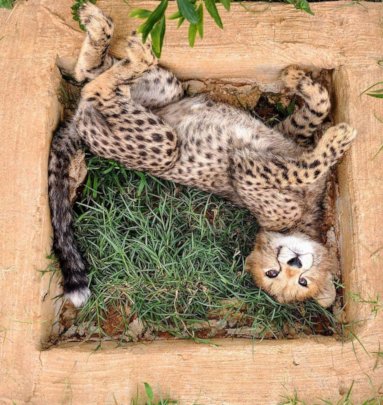 As you know, we at Cheetah Experience decided to try to become a 'green' farm from now on. Our goal is to have solar panels all over the farm, which will provide us electricity for our freezers, meat room, heating for the babies, electric fences, etc...
Your donation means a lot to us and will help us reach our goal. Unfortunately, we didn't raise enough money to buy any solar panels yet. This is why your donation will stay on our savings account until we get enough donations to actually buy our much needed solar panels!
Thank you so much for donating. Hopefully we will be able to reach our goal together soon.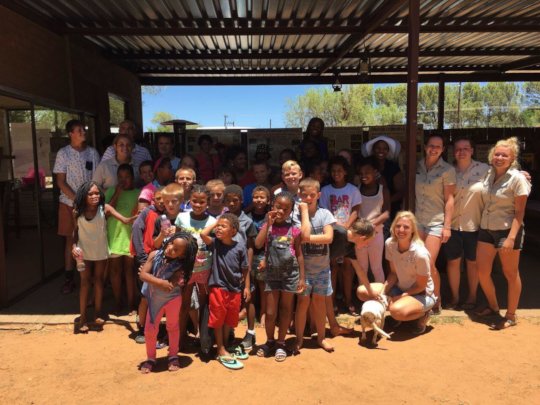 As you already know, the point of our fundraiser is to educate as many kids as possible and make sure they're aware of the fact that if we don't do anything now, some amazing species are going to go extinct.
On the 9th of January, we received 45 kids from an orphanage in the neighbourhood. They all arrived at Cheetah Experience around lunch time and we made sure they had a nice place to sit to eat their lunch. After they'd finished, we split them up in groups and made them watch a short video about the project. Then it was time to start their tour.
We took all of these kids around the property and showed them all of our animals. While doing the tour, we made sure we told them all about conservation and the importance of it. When they left, they were aware of the fact that the future is in their hands and they're the ones who will have to work together to avoid extinction in the future.
Education is one of the main keys to the survival of any species. Thanks to your donations, we were able to contribute to the fight against extinction. We're not quite there yet, but every little bit helps!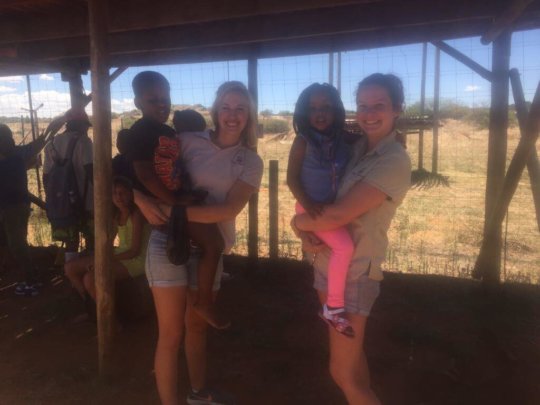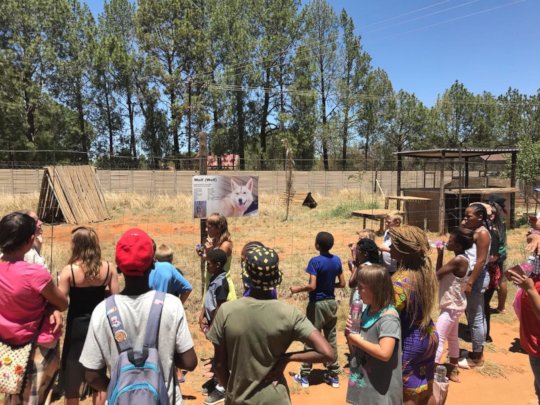 Links:
Attachments:
WARNING: Javascript is currently disabled or is not available in your browser. GlobalGiving makes extensive use of Javascript and will not function properly with Javascript disabled.
Please enable Javascript
and refresh this page.