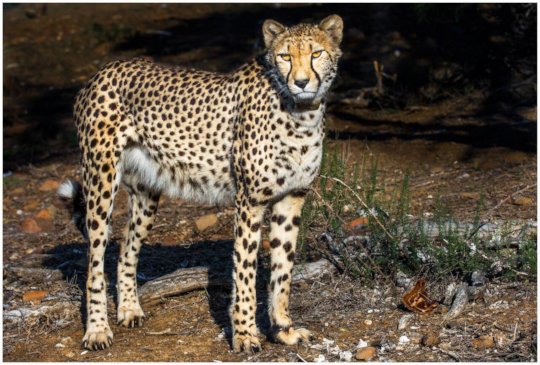 From the day Riana founded Cheetah Experience, her dream has always been to see her animals in the wild. However, releasing an animal requires a lot of time, effort and money. For this reason, we are proud to finally inform you that we have successfully released one of our female, adult cheetahs.
Jasmin was born and raised at Cheetah Experience. On the 29th of August 2018, she moved to a National Park in South Africa, called Kuzuko. She was initially kept in a smaller holding boma inside the park. A month later she underwent a soft release into a 300 ha. camp. Only 8 days after being released into the bigger camp, she made her first kill. Jasmin has been hunting ever since, with many hunts being succesful.
In other words, Riana's dream finally came true. And her dream doesn't end here. There is much more to be done. As said before, releasing an animal costs a lot of money. And this is exactly the reason why we have to thank every single one of you. This wouln't have been possible without your support and we are so grateful that you made this possible for us and the animals. Every bit helps and together we can work on a better future for these animals!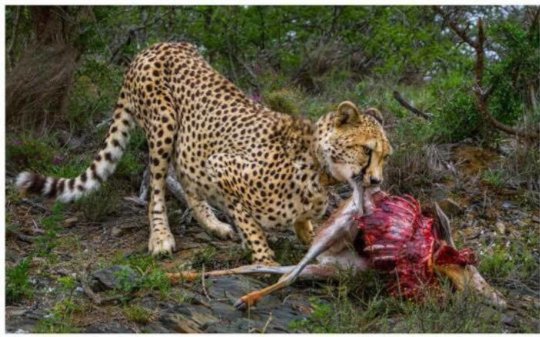 Links: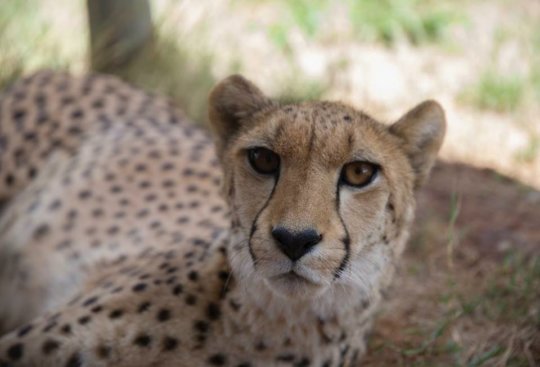 Cheetah Experience has made the decision to reduce their environmental impact by investing in an Earth Duo Composter. This will allow us to turn 2000 kg food and garden waste into compost each month.
Thanks to your generous donations we've already reached a quarter of our goal! Words can't describe how grateful we are that you decided to donate to our cause. For now, we haven't raised enough money yet to pay for our composter but we're hoping we will reach our goal soon and will be able to finally buy one.
On behalf of Riana and the staff, we would like to thank you very much for your help. As we still are a non-profit organisation, we wouldn't be able to do this without you.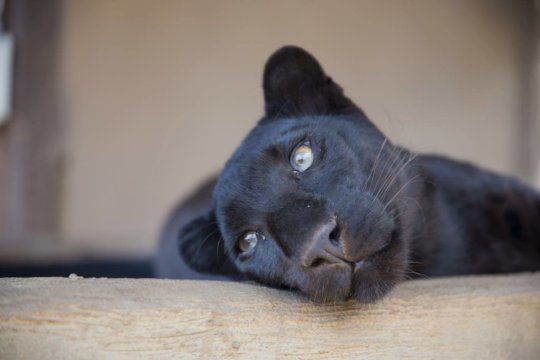 Links: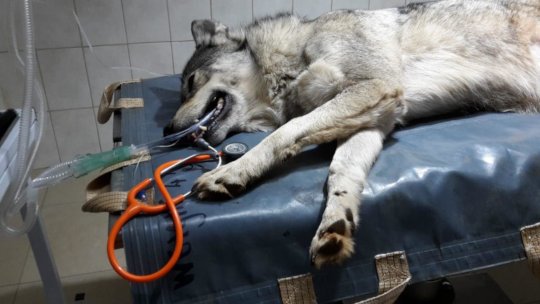 Thanks to your donations, we were able to give certain animals some much needed medical care!
On the 26th of May, our Canadian wolf Nikita didn't seem to be doing very well. She was sedated by Dr. Sandra Bertram and X-rays showed severe pneumonia and fluid in her lungs. She was on medication for a while and received around the clock care. However, she was very sick. Thanks to the good care of Dr. Bertram, Nikita managed to pull through and she is now back to her old self.
Our older cheetah boys James and Mafusa were also sedated to do some check-ups. Mafusa has a bad hip due to an injury when he was younger, but all looks very good. As for James, his blood results couldn't have been better so he's also doing really well.
Our stories unfortunately don't always have a happy ending. We would like to tell you about a steenbok that was brought in on the 1st of October. She seemed to have been hit by a car and couldn't stand up. When we sedated her, it turned out she was severly hurt but also pregnant. Not long after, she went into labour and her baby, whom we named Hope, was born. Unfortunately, his mum was too badly hurt to save and had to be euthanised. Baby Hope was premature but seemed to be doing really well. After 10 days of doing everything we possibly could for him, he started to struggle and unfortunately passed away. He was a little fighter though and will never be forgotten.
However, all of this wouldn't have been possible without your help! Cheetah Experience would like to thank you all very much for your donations. Without your help, our project simply wouldn't exist and we wouldn't be able to take care of our animals like we do. Thank you so much for allowing us to put our animals first, always!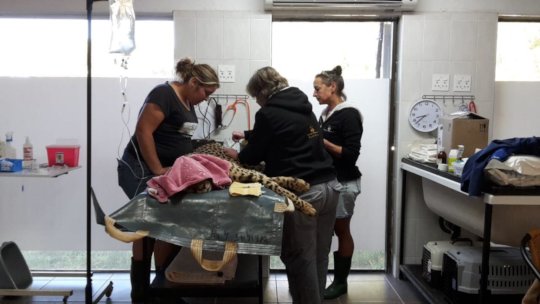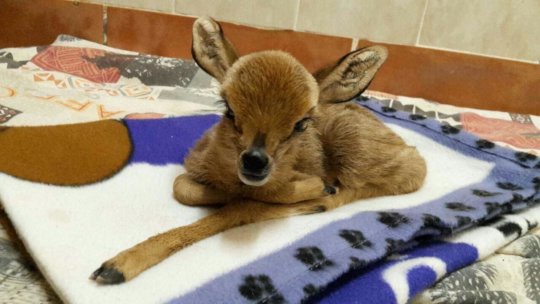 Links:
WARNING: Javascript is currently disabled or is not available in your browser. GlobalGiving makes extensive use of Javascript and will not function properly with Javascript disabled.
Please enable Javascript
and refresh this page.