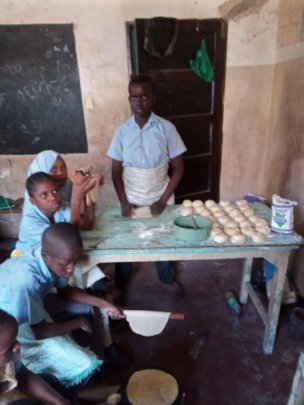 Despite the hard times of covid 19. Raise education center still continue to enjoy learning, we closed the school on July 26th and we resume back for another term on 9/8/2021 until we closed again on 1/10/2021. The population of the pupils still rise due to the lunch program and we have 420 pupils." I thank God to enable me to join this center this is because I really enjoyed the feeding program when I was at home I rarely get food and also my parents cannot afford it, but here in raise I enjoyed the proper meals and also the food enables me to concentrate on learning'' that is Khamis Mwavindo, not his real name"the ppl to grade 5 continue enjoying CBC which they have done a lot of experiments with the pictures below. the grade 5 were taught how to cook chapati in home science. "I really enjoyed the use of textbooks in raise education center, this is because my former school the textbooks were not available .but here in raise I have been able to pass my exams because of availability of texts books and am still new in this school, I would have joined long time ago. Nuru Bakari " is not her real name We thank the donors and globalgiving for the continued support of our school. We received 3 scholarships for std8 from Safaricom M-PESA foundation index 1,2 and 3. For high school after the k.c.p.e examination. We also thank our donors and GlobalGiving for making us be recognized by the leading Giants company. We still need more food, textbooks, and scholarship for our pupils we urge our donors and GlobalGiving to consider us. We also received 3 internship volunteering teachers from Saudi Arabia who started internships from 20/9/2021 to December 20/12/2021. The voluntary teachers are doing voluntary teaching, online fundraising, strategic plan, feeding programs, monitoring and evaluation of our pupils and management to the organization, and all these will enable the organization to go to another level and in new skills, they are using to our leaners will make them pass exams. We really thank the donors and GlobalGiving for their continued support and for making us recognized worldwide. our pupils went for drama festival until provision levels thanks GlobalGiving and donors for your support God bless you.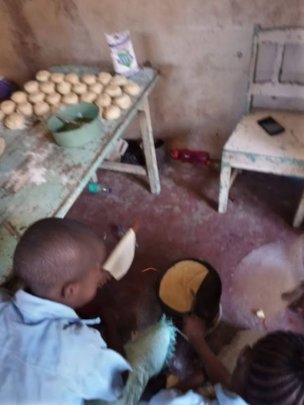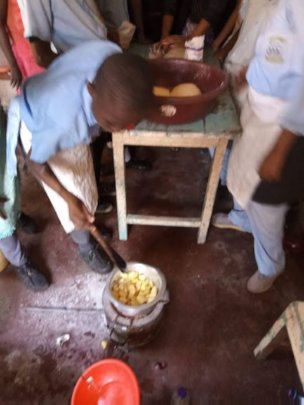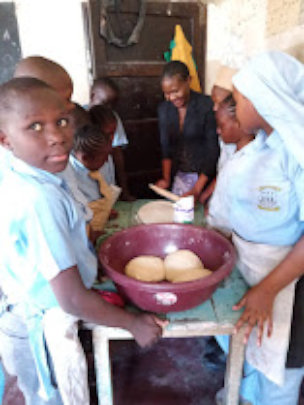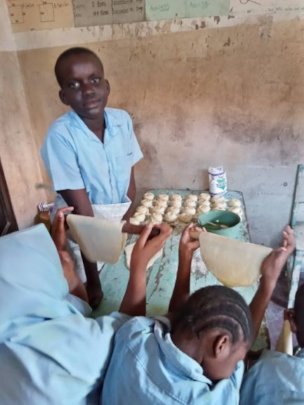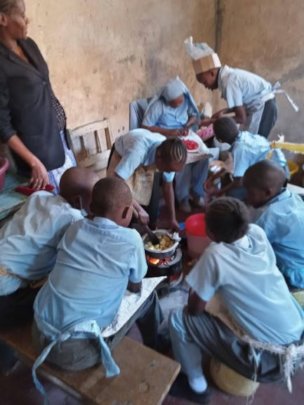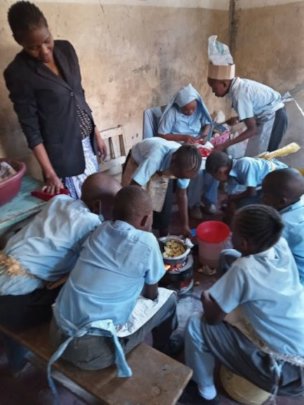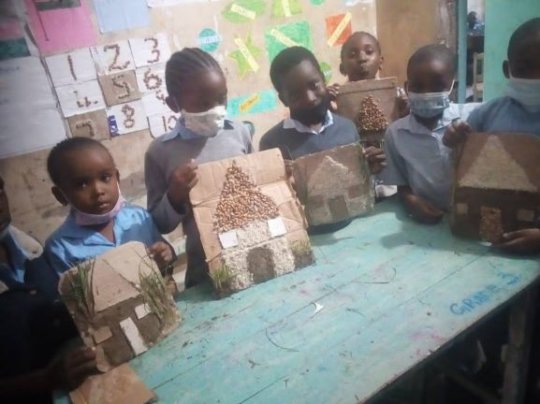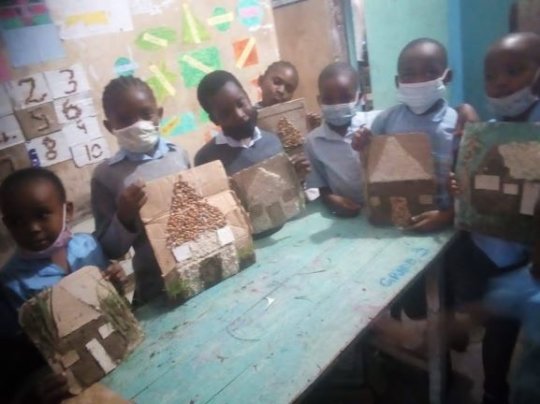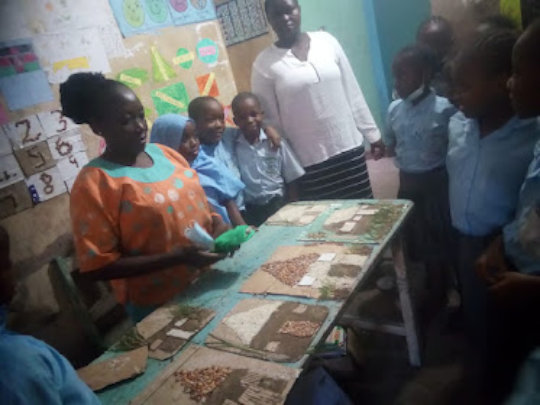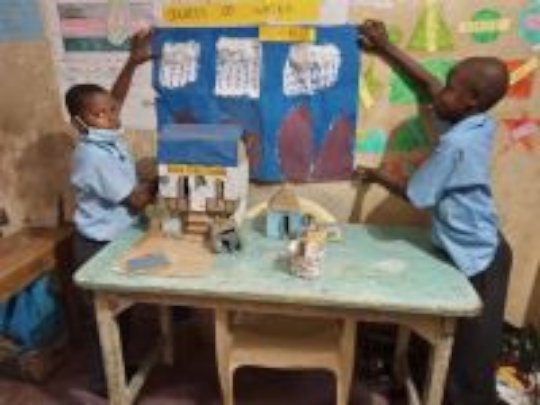 Despite of the covid 19 challenges. we as raise education center we thank God for everything and our donors as well. Through our feeding program we are able to sustain a good number of children in school and increase enrollment in each and every academic term. Children are able to concentrate in lessons and partake their exams with ease and comfort. This is unlike before when our children lacked basic meals in school and the school had a huge challenge of concentration and retainance. Currently we have a total of 370 pupils both boys and girls.*Fredrick juma not his really name' I have joined this school this term because my neighbor Bakari give me alot of praise that in raise education centre they are given porridge and snacks during break time. At lunch time they are given food for free and good menu that is the reason I told my mother to enroll me in this center .In my former school we were not given food neither porridge I thank the donors and GlobalGiving for supporting me and fellow pupils in this slum areas whereby when we are at home we only take one meal per day".
Through our partnership with UNICEF,we were happy to receive school bags for most of our pupils and text books which will go a long way in adding value to our academic interventions.Our students are actively engaged in football as one of the most popular sports across the world. They have regular trainings as they prepare for local and inter school leagues /tournaments.
The school continues to adhere to covid 19 protocols and is set to close on 26/7/2021 for pupils to take an academic break. We would like to thank GG and our donors for choosing to support our children in achieving their dreams and appeal for more support to sustain the feeding program,purchasing additional education supplies and extra curriculum activities equipment. God bless GG and our able donors!
.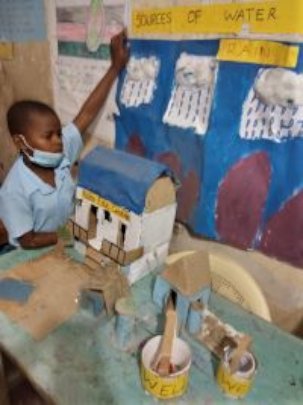 We thank God for everything in our centre.The institution was closed on 19/3/2021 and children were on holiday for seven weeks.Despite of the covid 19 challenges, we resumed on 10/5/2021. Our children and the entire raise education center appreciate our partners GlobalGiving and donors for their continous support in our school .* Fatma Hashim not her really name''I really thank the donors and GlobalGiving to ensure we are getting text books and food despite our poor standard of living, we get everything and am very sure I will achieve my dreams of becoming a doctor through the support of GlobalGiving and our able donors and raise education centre".
The donations received were used to purchase textbooks,food and desks.Grade 3 did there CBC practical exams and theory to join grade 4 .All our pupils resumed school after the holiday break this is because of the school feeding program which the donors and GGsupport us .We received almost 50 new pupils
due to the feeding program.
Khamis Hassan,' I join the school because my neighbor is schooling here and he has give me alot of praise about this school that is why I joined including free food. In my former school we were not given free food".
We have engaged both boys and girls(seperately)in guidance and counselling safe spaces every Monday which are conducted by our patrners St John Ambulance . The talks range from gender issues, sexual reproductive health and positve masculinty. Our students are keen in participating in sports activities and inter school debate challenges . In addition the school gave back to the community by participating in a sickle cell d campaign through raising funds in support of kids suffering from the illness
We have opened up for virtual volunteerism to sharpen our skills in fundraising ,finance and school management.
Once again a huge thank you to GG and our donors for supporting our children to excel in academics, be blessed all in abudance.

!
WARNING: Javascript is currently disabled or is not available in your browser. GlobalGiving makes extensive use of Javascript and will not function properly with Javascript disabled.
Please enable Javascript
and refresh this page.