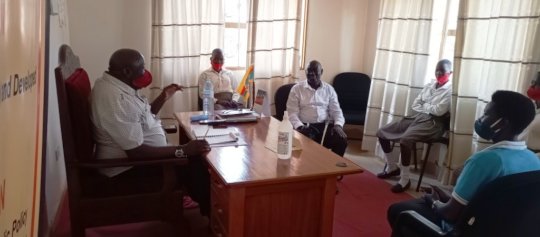 Kole intellectual Forum (KIFA) after exploring through its organizational dashboard on GlobalGiving and having learnt a lot about a number of things at the platform of the same; the organization has come to understand that, to make it easier for its potential funders, community (local and International), including the team at GlobalGiving to identify her, support her and to strengthen her in their campaign to achieve to its set and expected goals; then the organization should endeavor to work out required things or lay out a strategy that make her look like a community-led organization in practice as well as that, that can be supported by the communities themselves.
In that, in practice, the organization is working out its strategy in building-up its relationship with community and the authorities that authenticate its activities; and among others,
The organization is also positioning itself as a local trusted facilitator first, either than that, that only looks like a vehicle of service delivery to the communities.
As the eye of a beholder of projects or nonprofit organizations within every district in Uganda; the RDC or Resident District Commissioner representing the president in every district in the country; according to his schedule of duties, the personality is expected to monitor, supervise and authorize the activities of all the NPOs within its area of jurisdiction.
In line to the above statement, Kole Intellectual Forum that being a Community-Led organization; the organization is interested to build-up its trustworthiness both locally and internationally; in that, the organization (project leader together with the students - Girls) has made a courtesy call to the head of state or the representative of the president to the district of Kole on the April 7, 2021 to inform him about their visibility, activities and 5 years strategic development plan within his area of operation.
In response to that, the Resident District Commissioner was grateful for the initiative of the team of Kole Intellectual Forum and promised to give them maximum support especially at local level and wish them sucess in their endeavors.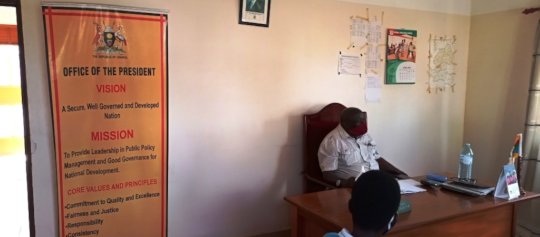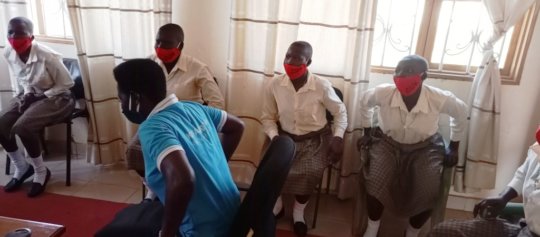 Links: