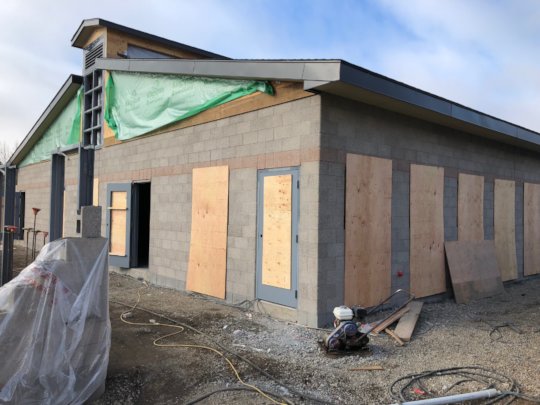 It may have started raining here in Eugene, but it hasn't slowed down progress on our construction! Thanks to you and over 1,000 other supporters, to date we have raised over $2.5 million, which has given us a good start to build the beginning phase.
The first of two dog housing buildings is nearly 80% complete, with the foundation laid, and the walls and roof up. The second dog housing building is just making its way out of the groud. The foundation is poured, and the walls are going up little by little. The central core building, which will contain housing for small animals, an expansion for cats, and a medical clinic is also underway.
We hope to complete this project by summer of 2019, but we still need your help to get there. In order to complete the interior finishes to the cat housing areas and the medical clinic by the summer, we need $1,000,000 more.
This project is so critical to the welfare of homeless, abused, and neglected animals in this community. Our organization is the ONLY organization in this area that provides shelter to these animals in need. If you are able to now, please contribute to this project, and please spread the word to others.
Thank you.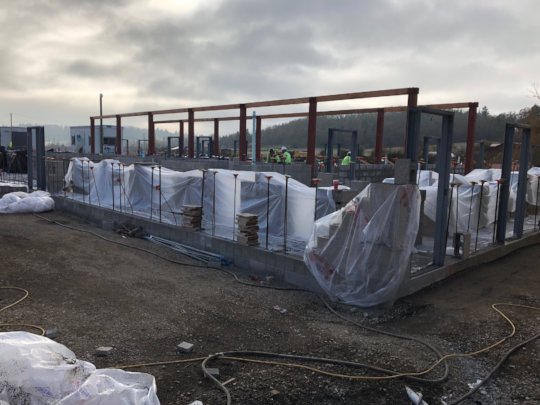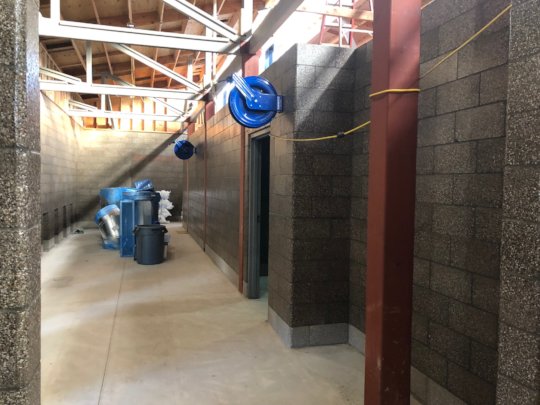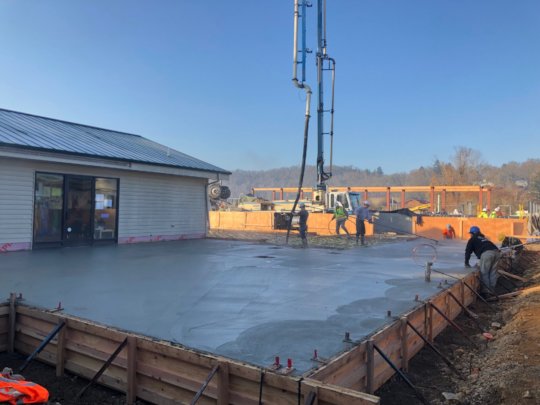 Links:

As I write this report, heavy construction equipment is litterally in the field outside of my office moving the earth! Thanks to you and over 1,000 other supporters, to date we have raised over $2.4 million. This enables us to start the first phase of the project!
The first phase includes two new state-of-the-art dog housing buildings, remodeling to some of our cat housing areas, and updating the shelter's infrastructure to ensure that Greenhill will be able to help this community into the far future. When the first phase is completed, we will have new, expanded stress-reducing housing for the animals. We will have dedicated medical care areas as well as quarantine space, and space dedicated to behavioral care and training. This first phase will begin to provide the spaces we need to create the animal care facility that we envision for the future.
We still need your help to continue this project, as the first phase is only the beginning! Please, if you are able consider an additional gift to the project. Monthly, recurring gifts are especially helpful. Please also consider spreading the word to your friends. This project is only possible with wide community support.
This is such an exciting time for our community! Since Greenhill first started over 70 years ago, there has never been such a tremendous effort to inprove the welfare of animals in our community. Thank you for being part of this vision. Thank you for making it a reality.
Links: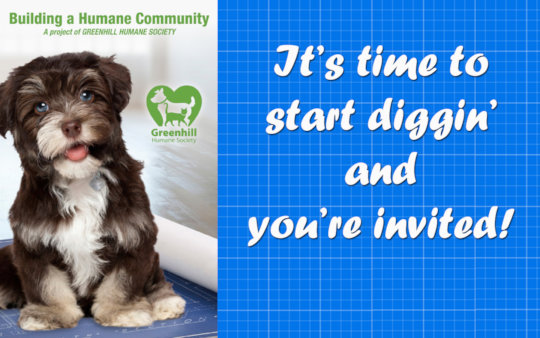 As you know, Greenhill Humane Society is planning an expansion! We are building a state-of-the-art shelter and veterinary medical clinic that will greatly increase the level of care that we can provide to our community's homeless, lost and neglected animals. This new facility is going to leave a positive impact for decades to come.
You've helped to get us this far, and we're so excited to update you on this next stage of our progress. With your help, we have raised more than $2,100,000 towards our $5,600,000 goal. We still have a long way to go, but the good news is that we have raised enough to start on the project!
We are pleased to announce that we have scheduled our ground breaking of the first phase of the project for Thursday, June 21st from 5:00 pm to 7:30 pm at the shelter located at 88530 Green Hill Rd. This event is open to the public and will increase the awareness of the importance of this expansion to our community. We also hope that by showing a commitment to starting this project now, more people will donate to see it through into the second phase – the veterinary medical clinic.
Thank you for being a part of this incredible new direction for the animals in our community. Our ability to provide care for homeless, lost, and neglected animals is possible because of the donations that help purchase food, vaccinations, and pay for medical and behavioral care. This project, this expansion that will enhance the level of care that we can provide to the animals for decades to come, is only possible because of the support of special individuals and foundations that provide the funds to build the necessary facilities. Because of your support we are able to strive to create, and to attain, a more humane community.
We are well on our way to making this a reality. We'll keep you updated on our progress!
WARNING: Javascript is currently disabled or is not available in your browser. GlobalGiving makes extensive use of Javascript and will not function properly with Javascript disabled.
Please enable Javascript
and refresh this page.