After many months of planning, the ChildVoice Loan Program officially kicked off in May with six young women receiving start-up capital for their small businesses.
The loan recipients included young mothers who completed the initial phase of ChildVoice programming in December. After being trained in the vocational skill of their choice, the young women returned to their home villages to start working. While many of them were successful in small ways, they faced many obstacles in starting a business with their little capital and many familial responsibilities.
"Before, I would save some money and then it would all disappear when someone got sick," said Lanyero Rehma, one of the ChildVoice loan recipients, "but now, many people will come to my business, and I will be able to save enough money to send [my daughter] Shamim to school or to pay for her medical fees if she is sick. I don't have to worry like I did before."
Otim George was hired in April to carry out the Post Residential Loan Program, and he will continue to follow up with the recipients regularly to offer them support. With more young women entering the post residential phase in the coming months, ChildVoice hopes to be able to extend the loan opportunity to many more young women in need.
To help ChildVoice to continue this important program and encourage these young women to succeed in their businesses and achieve self-sufficiency, please consider making a donation.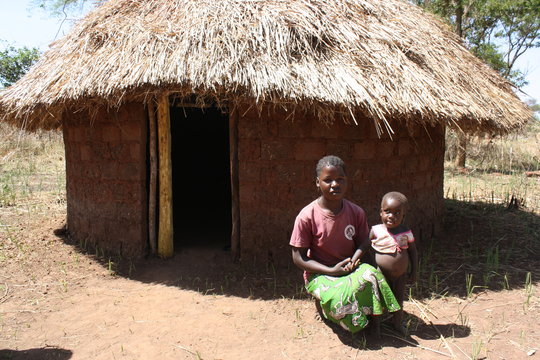 Significant progress has been made since the ChildVoice loan program began in January. Most recently, home visits were conducted to evaluate each girls' current living situation and to determine the girls' eligibility for the loans.
Of the 17 girls who transitioned into the post-residential phase in December, 12 of them have already been able to put their vocational skills to use in their villages. One participant, Apiyo Scovia, shared this with us: "Using the hair styling skills that I learned at ChildVoice, I have been able to work with many customers here in my village. With the money I saved from that, I helped my family by building a hut for my mother."
As a requirement for the loan program, the participants are expected to save money by joining a village savings group, and many of the girls' have already begun working within those groups and gathering the necessary items for their businesses.
To ensure the best possible chance for success, ChildVoice will continue to monitor and support our participants and prepare them for the acceptance of a loan, which will help them to boost their existing microenterprises and save money for their family's futures.
To date, the project is 25% of the way to reaching the funding goal of $6000, and we are so grateful for the generous contributions that have been made so far. Before we are able to fully implement this program, however, we still have more fundraising to complete! The sooner we raise the total amount, the sooner we can begin helping young war affected women help themselves to create opportunity, self-sufficiency, and freedom!
Links:
WARNING: Javascript is currently disabled or is not available in your browser. GlobalGiving makes extensive use of Javascript and will not function properly with Javascript disabled.
Please enable Javascript
and refresh this page.