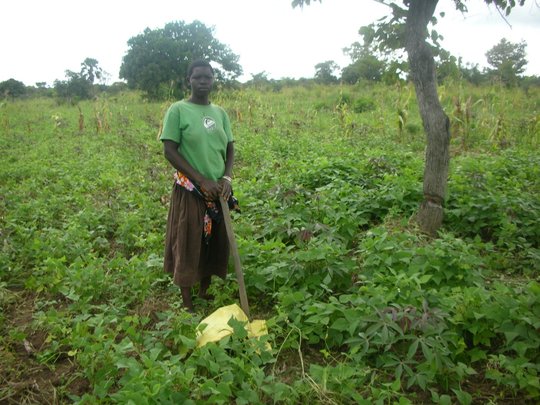 Lapica, a Ugandan entrepreneur and mother of one, lives in Lugore village, Uganda. Growing up in war-torn Uganda, Lapica was one of thousands of children affected by war. While at one time her future was bleak, today, thanks to a ChildVoice microloan she is managing a successful and growing business.
Like any true entrepreneur, Lapica is always looking out for market opportunities. One day, while she was braiding hair at a local market, she noticed a high demand for fish. Combining her $60 savings from her hair braiding business with a micro-loan from ChildVoice for about $40, Lapica launched a fish selling business.
Now each month, Lapica travels to the Zombo district to buy fish to resell at the market earning about $20-$30 profit each month. She has further leveraged the profits of her businesses, to start a small farming operation. With the money she earns, Lapica is able to send her son to school and she dreams of opening her own salon.
Thanks to your support of ChildVoice microloans, Lapica, and other entrepreneurs like her, are able to obtain the capital needed to grow their businesses and provide economic stability for their families.
Links: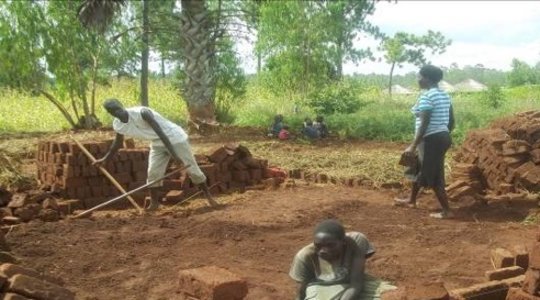 With the birth of her child drawing near, Rose decided to temporarily hang up her apron and focus on other, less strenuous, ventures – papyrus mats and brick making.
Given both the skills and salary from her work at the bakery, Rose was able to gain access to the necessary materials to begin. Each mat is made from fresh papyrus reeds knitted together by a number of locally hired individuals. Due to the high demand for her mats, Rose decided to apply for another loan from ChildVoice to meet the increasing consumer needs. Now equipped with adequate materials, Rose makes and distributes mats to a number of villages in northern Uganda.
In addition to the mats, Rose identified a brick laying business to sustain her income during the dry season. Since she began, Rose and several hired workers have laid over 10,000 bricks to sell to community members.
With the income raised in these ventures, Rose was able to save a large amount of money in a number of savings groups, which she was able to access in December…following the birth of her baby girl.
On behalf of Rose and her family, thank you. Your donations make it possible for Rose, and a number of ChildVoice graduates to pursue their business goals and provide for their families.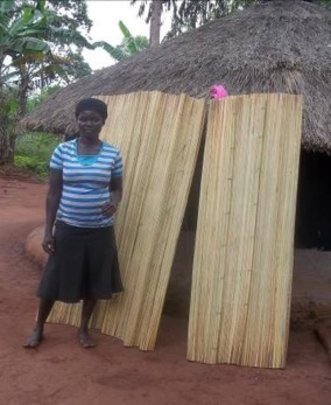 Links:
Following her graduation from the Lukome Centre in 2010, Stella returned to her home in the village of Cet Kana in northern Uganda. With certificates in hair styling and bakery in hand, she began working immediately, braiding hair from her home to raise a small startup capital. In 2011, Stella used this capital to open a small salon. Due to a limited profit, however, she was unable to purchase enough equipment and supplies to meet the increasing customer needs and decided to apply for a microloan from ChildVoice. The loan was granted and Stella was able to stock her salon with a variety of products, increasing both customer satisfaction and her daily income.
Using revenue from the salon, Stella identified and filled yet another market gap in Cet Kana; a bakery. In late 2011, she expanded her business to address this need, purchasing an oven and ingredients. Her sales have since doubled, with the holiday season being especially fruitful. The bakery now has two additional employees, and distributes products to several nearby markets.
Donations like yours have enabled women like Stella to achieve more than anyone ever thought possible. Thank you from Stella, her family, and all those benefitting from your generous support.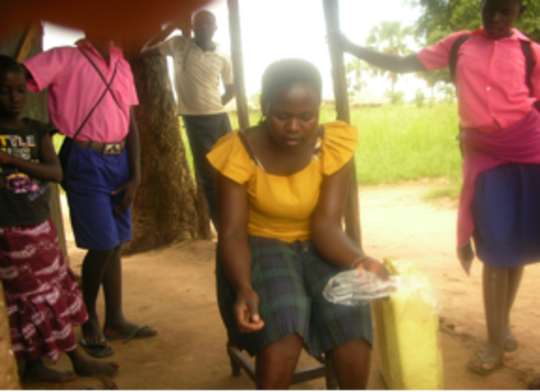 WARNING: Javascript is currently disabled or is not available in your browser. GlobalGiving makes extensive use of Javascript and will not function properly with Javascript disabled.
Please enable Javascript
and refresh this page.