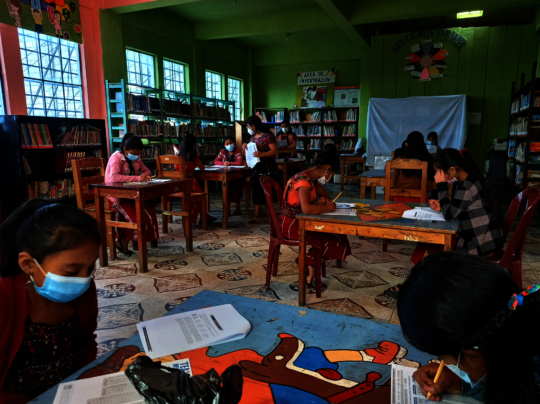 UNESCO Award
We are thrilled to announce that we were awarded the 2021 UNESCO (United Nations Educational, Scientific, and Cultural Organization) King Sejong Literacy Prize for our library program "Broadcasting Bilingual Stories: Promoting Interactive Literacy Programming in Rural Guatemala". We were one of six global laureates to receive the prize in honor of our innovative approach to literacy programming during COVID-19, using the radio, television, and smart phones to engage young learners and minimize learning losses due to the pandemic. Our programs include reading bilingual Spanish and Ixil (the local Mayan language) stories and conducting science lessons and activities on the radio, providing STEM and language lessons on local television, and implementing book clubs on WhatsApp.
The prize was announced on September 8 for International Literacy Day, and Filipa Lopes, our Operations & Project Development Specialist, accepted the award at an international presentation on September 9. We are honored to have received this prize as we believe that by providing young learners in vulnerable communities with educational and literacy resources—coupled with guidance and role models—small transformations can occur that will have a catalyzing impact on future generations.
COVID Update
In the last few months, COVID cases have steeply risen in Chajul, moving the region from yellow to orange to red on the epidemic traffic light system. While we always continue our virtual services such as radio story hour, the circumstances have forced us to at times pause in-person library services. Now that our local staff are fully vaccinated with the Moderna vaccine and we have reinforced COVID prevention measures, including ensuring that everyone who enters the library wears a mask, disinfects their hands, and is practices social distancing, we hope to continuously offer a safe educational environment for learners of all ages. We are currently opening the Saber Sin Limites (Limitless Knowledge) Community Library every weekday for a maximum of 15 youth at a time. 100% of library members reported that the library has helped them to succeed in school during the pandemic.
While schools have been closed for much of the year, library members can continue to build their literacy and STEM skills through participation in Saber Sin Límites' virtual and in person activities. They are continuing to enjoy the wide world of reading while waiting for school to start back up. Despite the challenges, the Limitless Horizons Ixil team continues to be steadfast and motivated in supporting the youth of our library.
Radio Broadcasts
Our librarians continue offering bilingual Spanish-Ixil storybook readings on local community radio. Librarians hear that local families wait for story hour to be on the radio and listen together as a family. Ana Dayana, a library member, says she enjoys radio story hours because she learns new things and can imagine what is unfolding in the story, and she shares this with her little brothers. The librarians also incorporate messages about the importance of education and staying in or going back to school, gender equality, and they encourage community members to visit the library in person.
New Library Team Members
Cecilia Jacinta is an alumnae who was a library fellow in 2015, studied teaching at university of San Carlos, Nebaj, and is now working in the library. She enjoys helping children to do their homework and research, as well as develop their vocabulary. Cecilia is passionate about the library as she believes that providing youth with education benefits the entire community.
Amelia, one of our bright and promising alumnae, started an Emerging Leaders Fellowship in the library. She is happy to be helping youth in the community with their homework, science, and art activities. Amelia enjoys organizing books and learning how to run a library from head librarian David. She is also eager to soon start a Limitless Horizons Ixil university scholarship to study nursing on the weekends.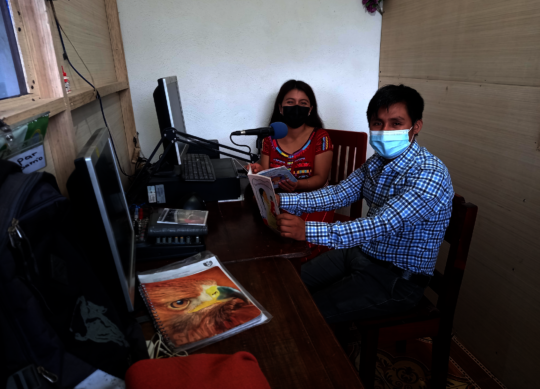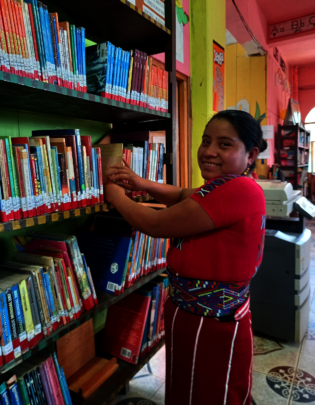 Links: