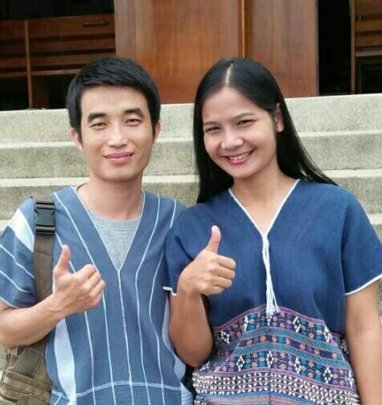 In the US, we take social services and the foster system for granted. But we all know that it's a recent addition to our society, replacing orphanages before it. In Thailand, the standard procedure for poor families or orphaned children is to send them to orphanages or children's homes. But what about when children have their sole caregiver arrested for a petty crime and sent to jail for only a few weeks or months? What becomes of them?
Thailand has been working for the past several years to build the infrastructure to shift from orphanages into family-based care, whether that be with extended family, neighbors or a qualified foster family. However, because the problem is so big, they have been focused solely on long-term care. Jojo's Sanctuary provides short-term care (up to one year) for children in this situation in a family setting. Two of Jojo's Sanctuary's founders are a couple who have long had the desire to be foster parents, even before they knew what it meant. They will be able to provide a loving environment for a few children at a time, but in order to create a whole system, we must engage the community as well.
That is where your support comes in! By supporting our project, you will make it possible for us to partner with the Thai government in doing community outreach to share with Thai people the benefits of family-based short term care. This is a big task, as it requires people to overcome their fear of allowing bad karma into their homes by taking in disadvantaged children. By promoting foster care, and putting a human face on it, we will be able to find and equip good families to provide support these kids need.
We will also be able to support the Thai government by providing funds for them to have training sessions for current and future foster parents so they can better care for the kids entrusted to them. They will learn about the different types of foster care, attachment disorder and how to prevent or treat it, how to be sensitive to kids needs and emotions, parenting children who have been traumatized and how to recognize signs of sexual abuse and how to prevent it.
Here are some words from some of our founders, Butsaba and Jay Saeher:
We started Jojo's Sanctuary because we wanted to work with kids who had been traumatized. We know that there are lots of kids abandoned by their parents and others who don't have the chance to go to school. We want to become foster parents so traumatized children will feel loved and supported and have a better future. We know we can't replace their parents, but we can help them process their trauma and work with their families to become strong, loving and supportive of their children. We feel called to do this because we know God loves us and we want to share that love with children and families who may have never felt loved.
Links: