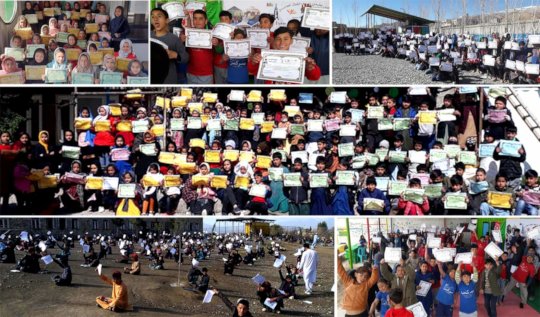 Dear Friend,
Thank you for making a remarkable positive impact in the lives of so many children in such a difficult time. We have uploaded 50 more photos of the activities you have supported to watch and enjoy: www.globalgiving.org/projects/Best-Winter-Ever/photos
This "Best Winter Ever" was a fantastic time and the over 1100 children will never forget it. This has brought not only educational, artistic and cultural activities to the underprivileged kids but also a sense of belonging and taste of joyful childhood. In all the provinces and districts where the winter program was implemented we made inauguration celebrations and invited parents and community leaders to join.
As the Coronavirus is gradually becoming a problem in Afghanistan we had more focus on health and hygiene education mainly on the importance and correct way of hand-washing. We performed our popular hygiene show (with 2 meters tall dancing hands) and made Coronavirus information activities and hand-wash workshops for children, parents and Afghan media. Video: https://youtu.be/sSdkn0EYGZo
We have temporary stopped all the public activities because of Coronavirus and modified some activities in this difficult time to focus on informing children and families about coronavirus mainly through media.
We are still short in the funds, any contributions would be spent on maintaining expanding and improving our activities in Afghanistan for children.
Thank you for your generous support.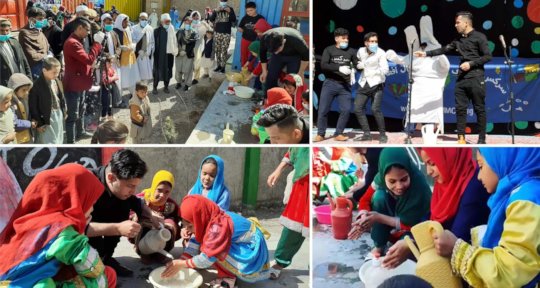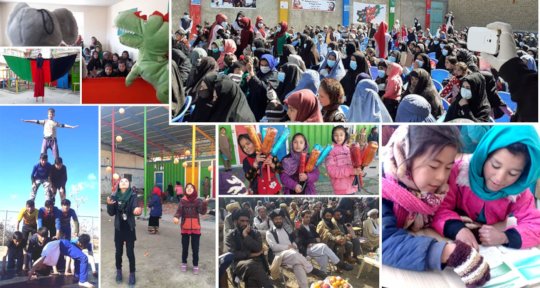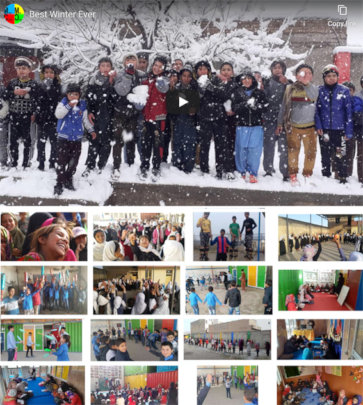 Dear Friend,
We are so happy and grateful for your support. We have just uploaded 90 photos of this amazing project's activities from our centers in Kabul, Mazar, Khost, Bamyan, Herat and different IDP camps with a new short video in www.GlobalGiving.org/projects/Best-Winter-Ever/PHOTOS
So far the project has been a great success in all its locations with few minor adjustments. We keep improvising and adjusting ourselves into the new challenges and find creative ways to maintain and continue the activities. The deteriorating security and economic situation make things more difficult but still there are a lot of progress and hope in Afghanistan and so many amazing children.
The program especially in this very cold winter provides a warm, joyful, educational environment for 1100 girls and boys. But to fully understand the significance of this program we need to consider the context of the war in Afghanistan and its outcomes such as depression and hopelessness. This winter program for many children is a rare opportunity to experience a bit of childhood in peace with different forms of art, fun, culture, circus, theater . . . . .
We hope to raise the reminding funds and continue the activities during the winter. It helps a lot if you share this link with your network to encourage more supporters: www.GlobalGiving.org/projects/Best-Winter-Ever
Best regards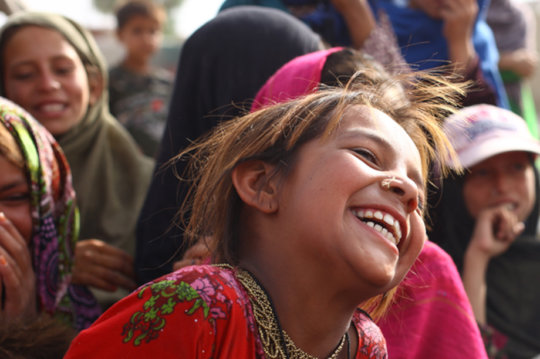 Dear Friend,
Thank you again for facilitating lots of joyful, therapeutic, educational activities for the children who live in war.
Another winter is on the way and we have a brilliant plan of making it the "Best-Winter-Ever" for 1100 underprivileged children in 9 different locations in Afghanistan. Will you join us and help again by donating and sharing: http://globalgiving.org/projects/Best-Winter-Ever
We are doing our best in both producing many educational entertaining activities and capacity building our Afghan colleagues together with our young artists to sustain the activities.
There are a lot of good things happening in Afghanistan and we are all so optimistic and making sustainable progress regardless of all the usual problems of war. We have been making many compromises since 2002 mainly because of the security to modify and even cancel some of the activities but still keep making progress and growing stronger.
Watch out for our new Newsletter which will be published in two weeks times with lots of good news.
Thank You

WARNING: Javascript is currently disabled or is not available in your browser. GlobalGiving makes extensive use of Javascript and will not function properly with Javascript disabled.
Please enable Javascript
and refresh this page.