Although the earthquake and tsunami that destroyed Palu, Indonesia is no longer making headlines, the effects of that disaster are still acutely real. The immense clean up effort has only just begun and is predicted to take years to complete. Many of the residents remain homeless and supplies are slow to arrive due to widespread damage to infrastucture.
After a prolonged approval process with local authorities, we are now able to bring in water filtration systems along with the other emergency aid and manpower we have since brought into the area. This work is thanks to generous corporate partners and World Vision.
We continue to partner with local authorities and law enforcement to curb the rise in child trafficking that such disasters inevitably cause. Thank you for your continued partnership in this important work.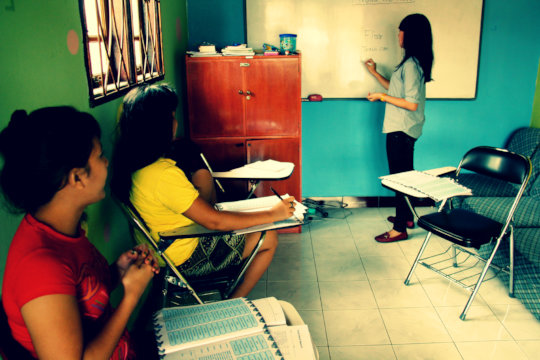 At Sarah's House, our flagship operation and longest-running shelter for trafficking survivors, we are seeing unprecedented educational success. Most of the girls we help rescue and shelter at Sarah's House are grade school- or middle school-aged. As you might imagine, their traumatic experience severely disrupts their education. It is disrupted not just in terms of time lost while they were captive, but perhaps even more so by the emotional distance from the schoolhouse and the difficulty of returning to a normal childhood around children who cannot empathize with their experience. School is difficult enough for young girls in developing nations, and even more so for those who have been trafficked. But at Compassion First, we believe education is absolutely vital for girls. That's why education has been a priority for us since our inception.
We have built classrooms into each of our homes, hired private teachers and tutors, and built strong partnerships with the local schools so that our girls can have every possible opportunity to get back on track with their education. In fact, it is our goal that they have even better opportunities with us than they may have had before. It's why we teach English (proven to create more professional opportunities and wealth than non-English speakers) and make sure they able to pursue higher education if they wish, something most of them did not previously dare dream of.
That dedication to education is really paying off this year. Just this fall we have seen two of our girls enroll in college. One will study theology and the other literature. A third girl is attending a prestigious private high school where she has become secretary of the student body government. We have also welcomed two new girls this year and both are excelling at their programs while 5 girls are on track to complete their program and graduate within the next year.
We are extremely proud of the hard work and progress of these amazing young women! We look forward to celebrating many big accomplishments with them in the coming years.
Thank you for your continued support that allows educational success stories like these!
- Your Compassion First Team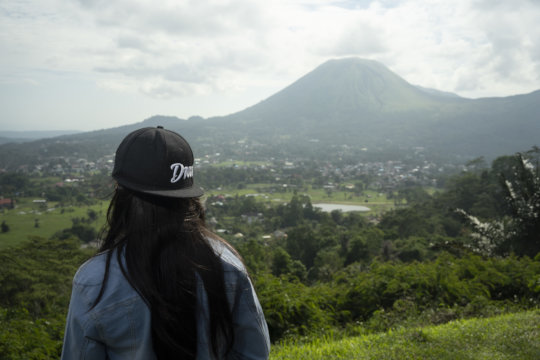 Opening a full service home for survivors of child sex trafficking is no small endeavor. It requires a large team of professional and support staff and a host of partners behind the scenes to make it happen. We call those partners Founders and they are the faithful donors and volunteers who commit to regular support of Grace House. We continue our 2018 East Java Founders Tour events across the western US. Our goal is to reach 500 Founders who will be responsible for keeping Grace House's doors open. More Founders are added each month and we are incredibly grateful!
Grace House continues to grow into a full-fledged operation as we develop the necessary work and staffing needed to make it a safe and effective place of healing. Thank you for your support of the long lasting work at Grace House.
If you are interested in becoming a Founder, more info can be found at https://compassionfirst.org/founders-tour/.
WARNING: Javascript is currently disabled or is not available in your browser. GlobalGiving makes extensive use of Javascript and will not function properly with Javascript disabled.
Please enable Javascript
and refresh this page.