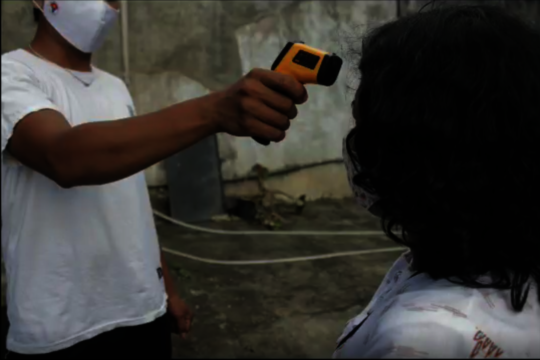 Among the most vulnerable communities, it is often challenging to access needed aid. Many of these families are from other cities, without identification, do not have stable monthly jobs with benefits, and are often excluded in the data that receives government support. In June 2020, Compassion First served over 450 vulnerable families living in and around two cemetery communities with food relief packages helping supply their basic needs. Community members were grateful for the support and care, as finding work and providing their basic daily necessities has been extremely challenging this year with COVID-19 and city-wide stay at home orders. Our second distribution happened in December of 2020, where we served another 500 families in the East Java Cemetery community.
We plan to serve the second cemetery community with 120 families in early 2021 after the next stay at home order is lifted. Thank you for your love and support for our East Java community.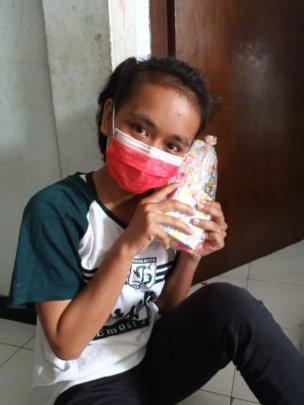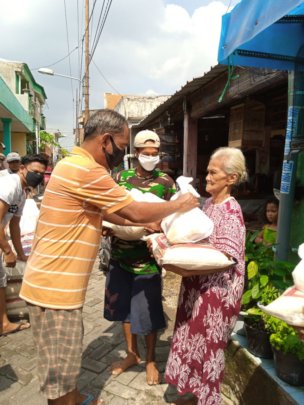 Throughout the pandemic, our aftercare staff has risen to a new level of care and commitment. They have grown and strengthened both in their resilience and in their skills. To improve, and not just maintain, during these challenging times is nothing less than remarkable. Thirteen girls living under one roof is challenging in itself, then add all of the added safety protocol and program that was necessary to keep them motivated and moving forward, is quite another thing.
Ten of the survivors in our care have either stabilized or moved up a phase in their care journey during this time of Covid-19 restrictions, which we believe is a direct result of the staff's intentional and creative work with the girls, partnered with the girl's resilience and hard work. Our clinical team has even begun to take on the training and review that is necessary for new and current staff, which is typically led by our stateside Directors of Care.
Our Indonesian staff members are the heart and soul of our organization. Every day they are on the frontlines, tirelessly providing aftercare services to the survivors we love and serve. They face the daunting task of walking alongside children who have been exploited and trafficked, and work hard to help them toward a future of hope; even amidst a global pandemic. Thank you for believing in them and supporting their heroic work.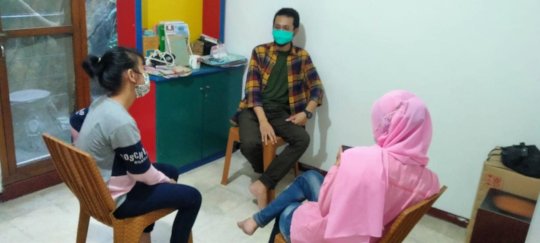 2020 has brought opportunity for new depths of resilience discovery in all of us. I'm not sure challenges make us stronger as much as awaken dormant strength that's already there.
Every year through friendship, entrepreneurship, and education opportunities, we have historically served about 50 families living in East Java cemeteries. Then COVID-19 came and things changed. Since the lock-down restrictions this spring, we have served 450 more through relief food distribution. Keeping in step with government regulations and social distancing measures, CF centers in East Java are actively engaging teens in the cemetery through one-to-one mentoring and small group academic sessions.
In addition to food and supplies, our team has been distributing activity packets to children in lock-down conditions throughout cemetery communities in East Java. Sometimes it's the little things. Thank you for your on-going support of this very vulnerable and resilient community.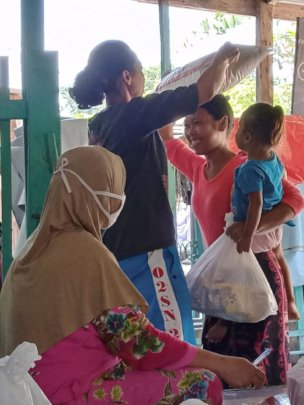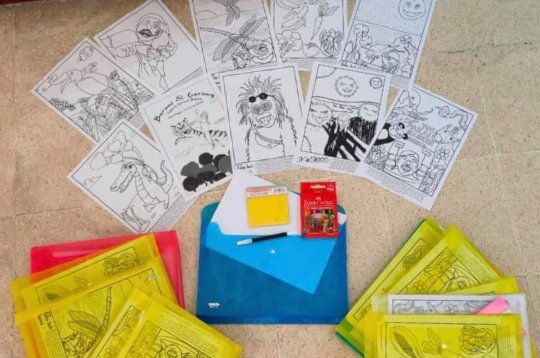 WARNING: Javascript is currently disabled or is not available in your browser. GlobalGiving makes extensive use of Javascript and will not function properly with Javascript disabled.
Please enable Javascript
and refresh this page.