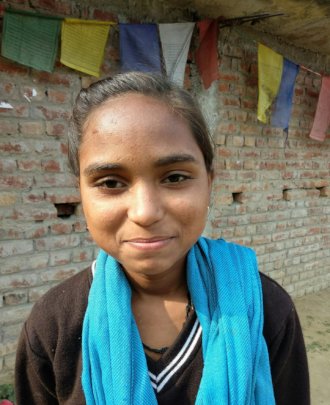 Sangeeta is eleven years old and has been attending Elsa Primary School since March, 2015. She lives in Jamna Biya, a small village one kilometre from the school. Her father is a farmer and her mother is a housewife. There are eight children in the family, six girls and two boys.
Sangeeta is diligent in her studies, with English being her favourite subject. When asked what she likes about Elsa Primary School, she replied 'good education and food'. Her suggestions for improving the school are uniforms and computers.
Away from school, Sangeeta enjoys singing and playing with friends. The most important people in her life are her parents, and the person she admires most is Mahatma Gandhi, father of the Indian nation.
Sangeeta aspires to be a school teacher. It may be an ideal vocation for her as she is happy to share the responsibility of preparing both the classroom and meals for the other students. Hopefully, she can achieve her goal!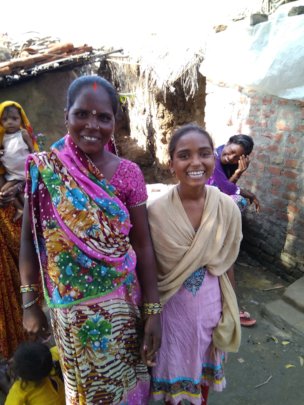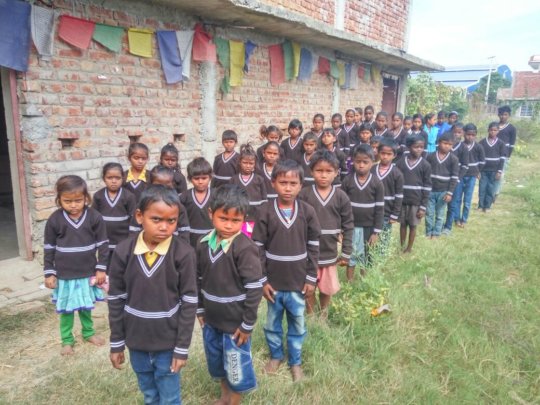 Thanks to the generosity of our donors we have been gradually able to increase services offered to the students at Elsa Primary School. During the last twelve months, an onsite toilet has been built, a second teacher has been employed and a daily nutrition program for the students has been implemented. As well, the students have been taken on excursions in the local area.
More recently, with the onset of winter in Bodhgaya, we have been able to provide the students with warm sweaters for the first time. The students chose the colour and design of the sweaters and as you can see in the accompanying photos, they are very happy to be wearing them. In future, when funding is sufficient, we hope to be able to provide full school uniforms.
Soon, Global Giving will be providing opportunities for those wishing to support Elsa Primary School to maximise their donations. I will keep you posted about this.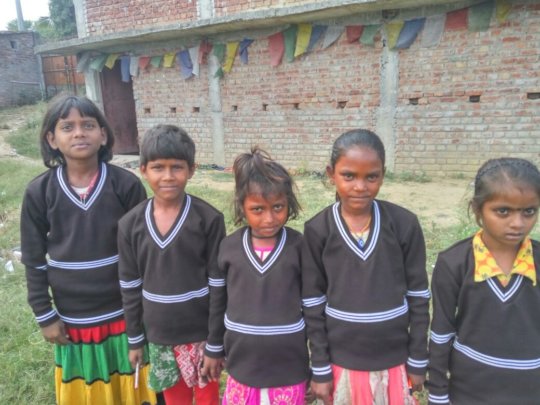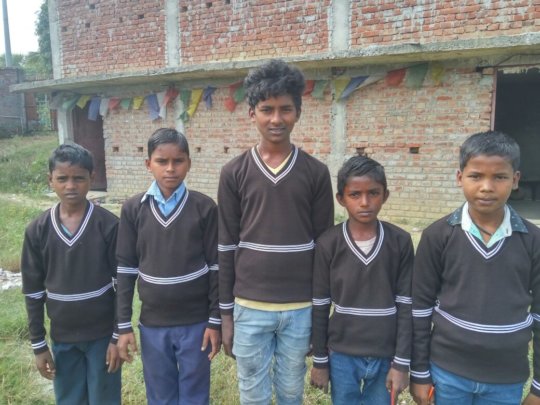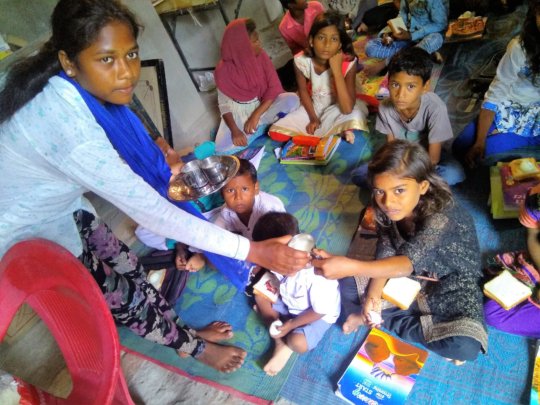 At the start of this academic year, a second teacher was employed at Elsa Primary School, allowing student numbers to increase from thirty to forty. As well, we began providing nutrition for students on a daily instead of weekly basis.
Of course, this greatly increased our operational costs and we needed to find new ways of fund raising. As a result of your very generous support during the June Accelerator Challenge, we are now a Global Giving Permanent Partner. This will go a long way to ensuring the school's longevity, especially from the matched donations Global Giving offers on Reward Days.
The cost of providing daily nutrition for students is expensive, nearly fifty percent of our monthly budget. However, it is an important factor in encouraging students from homes where there is no culture of education to attend school. At home, they don't have the opportunity to eat some of the food items we provide, e.g. milk and eggs. The students very much enjoy this daily food - an enhancement to their educational experience.
Thank you once again for your wonderful support which is having a very positive impact on the lives of these students!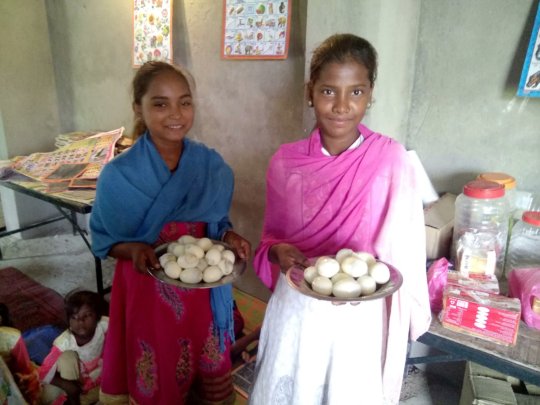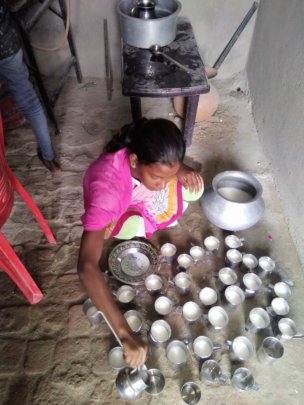 WARNING: Javascript is currently disabled or is not available in your browser. GlobalGiving makes extensive use of Javascript and will not function properly with Javascript disabled.
Please enable Javascript
and refresh this page.