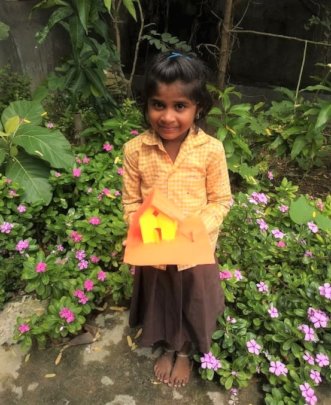 'Origami' is a Japanese word formed from 'ori' meaning 'folding' and 'gami' meaning 'paper' - the Japanese art of paper folding. The goal is to transform a flat square sheet of paper into a finished sculpture through folding and sculpting techniques without cuts, glue, or markings on the paper. The small number of basic origami folds can be combined in a variety of ways to make intricate designs. Usually, this begins with a square sheet of paper which may be of different colours, prints & patterns.

One of our supporters kindly donated illustrated Origami instruction books & work materials to Elsa Primary School (which is located in Karmoni Village). All students were taught how to origami and they very much enjoyed this craft experience. In the photos you can see their finished pieces.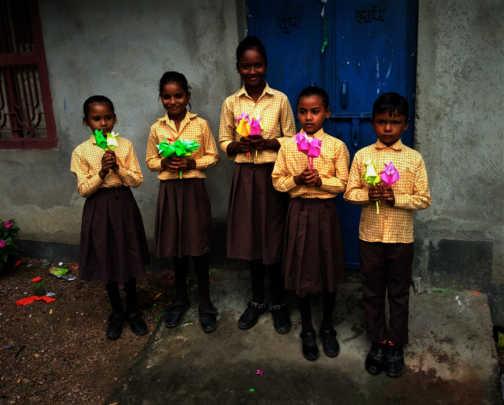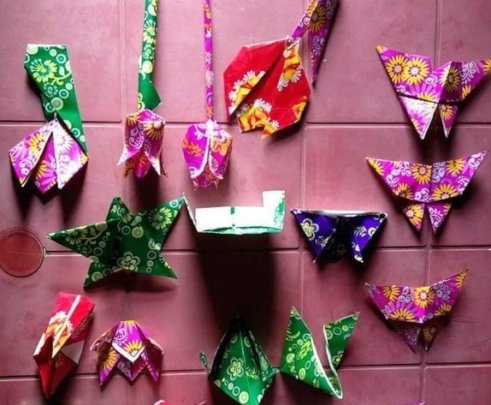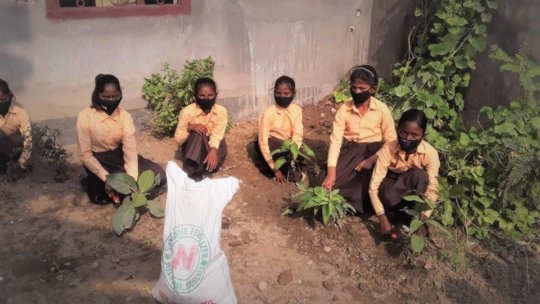 At the end of 2020, one of our supporters kindly donated extra books to Elsa Primary School to stimulate the students' interest in nature. These included illustrated books on Indian garden flowers, trees, birds and animals. Also, instructional books on gardening plus gardening tools were donated.
Subsequently, students were given practical gardening lessons - planting tomato, cauliflower, chilli and mango seeds in the school grounds. It has been a source of ongoing interest for the students watching the plants grow. To the delight of all, the first tomatoes and cauliflowers are almost ready for picking. In contrast, it will take three or four years of careful nurturing for the mango trees to fruit.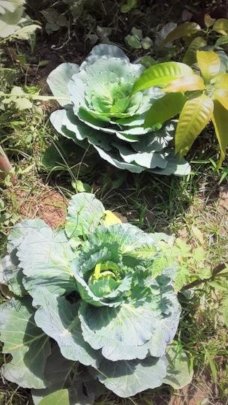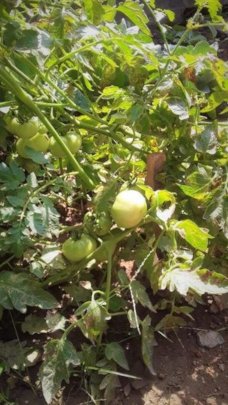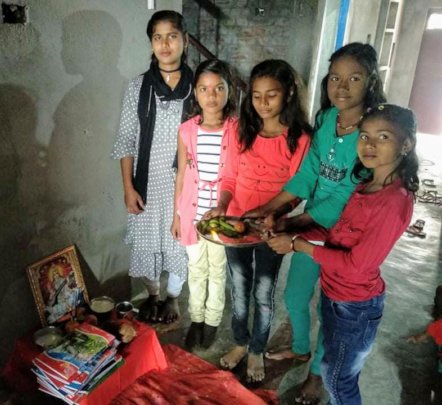 In India, the prevailing religion is Hinduism which has multiple deities. One of these is Saraswati who is revered as the Goddess of Knowledge, Art & Creativity.
It is believed that Saraswati was born on Vasant Panchami Day which fell this year on 16th February. Her birthday is celebrated by worshipping books, and all things to do with art & music.

A part of the tradition is the Vidya Arambha ritual where children are initiated into learning, reading and writing. Thus, students think of Saraswati as the 'Goddess of Education'.

For Saraswati Puja, Elsa Primary School students arrived at school in new clothes gifted by their parents and brought offerings of fruit, vegetables & sweets. They also sang songs in praise of Goddess Saraswati.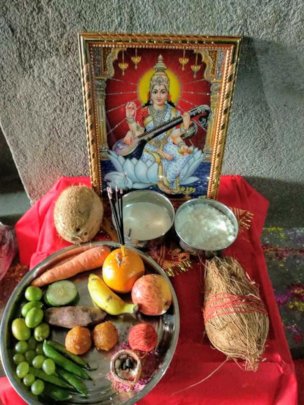 WARNING: Javascript is currently disabled or is not available in your browser. GlobalGiving makes extensive use of Javascript and will not function properly with Javascript disabled.
Please enable Javascript
and refresh this page.