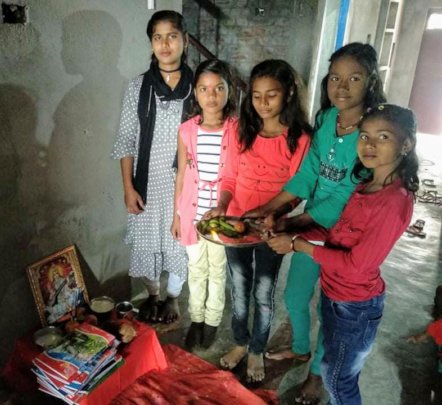 In India, the prevailing religion is Hinduism which has multiple deities. One of these is Saraswati who is revered as the Goddess of Knowledge, Art & Creativity.
It is believed that Saraswati was born on Vasant Panchami Day which fell this year on 16th February. Her birthday is celebrated by worshipping books, and all things to do with art & music.

A part of the tradition is the Vidya Arambha ritual where children are initiated into learning, reading and writing. Thus, students think of Saraswati as the 'Goddess of Education'.

For Saraswati Puja, Elsa Primary School students arrived at school in new clothes gifted by their parents and brought offerings of fruit, vegetables & sweets. They also sang songs in praise of Goddess Saraswati.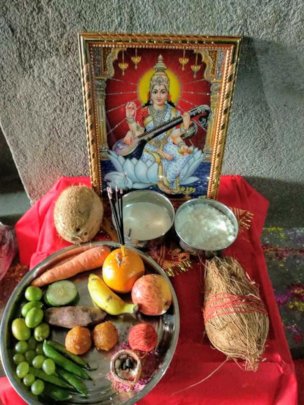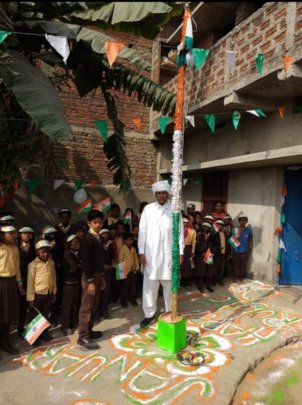 Republic Day takes place annually on 26th January. It is the celebration of India's constitution coming into effect in 1950. This completed the transition of India becoming a republic with a democratic governmental system after gaining independence from Britain 1947.
In schools, colleges & workplaces throughout the country, Republic Day is celebrated by raising of the Indian flag and singing the national anthem. This year, Elsa Primary School was honoured to have a patron from Delhi, Mr Asraf Uddin, leading the ceremony.

In Delhi, the nation's capital, there is a display of patriotic pride with a massive parade of all branches of the military & police. Beautiful tableaus, representing the uniqueness of all the states of India are also showcased during the parade. This symbolises all communities coming together and letting go of their differences.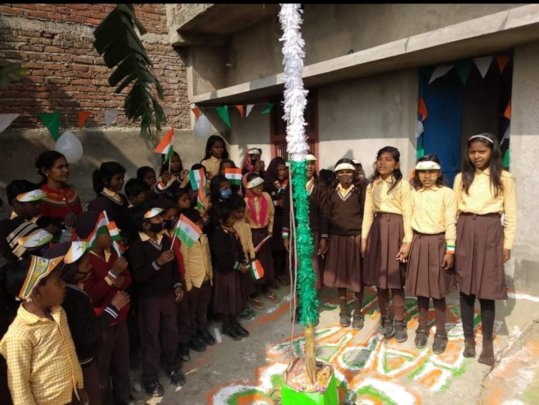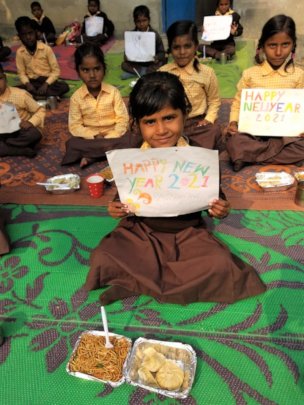 Whenever children in Bodhgaya have the opportunity to eat takeaway food, they invariably request chowmein, a Chinese noodle dish which is suprisingly available all over India. Another favourite dish for children is momos - Tibetan styled dumplings with vegetable or other fillings, steamed or fried.

Through the kind generosity of one our supporters, we were able to provide these special foods to the students of Elsa Primary School to welcome the New Year. They certainly enjoyed themselves!
2020 was a difficult year for our students with the school being closed for seven months. It has been even more frustrating for many other students in the area as their schools and colleges are yet to reopen, effectively meaning their education has been delayed for a full year. Also, schools and colleges in the area postponed enrolling new students for twelve months.

May 2021 be a healthy, happy and productive year for all students in all places!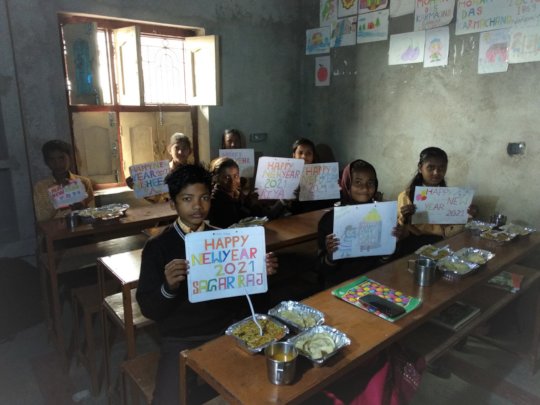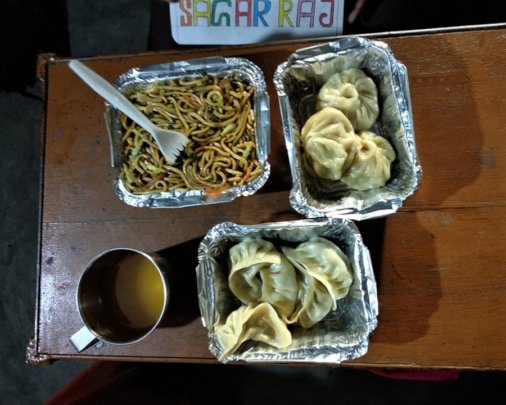 WARNING: Javascript is currently disabled or is not available in your browser. GlobalGiving makes extensive use of Javascript and will not function properly with Javascript disabled.
Please enable Javascript
and refresh this page.