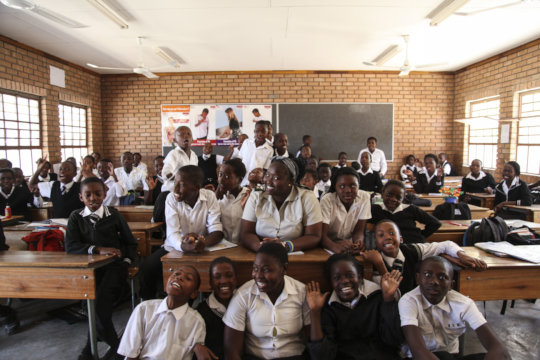 When we are advocating and supporting the Black Mambas Anti-Poaching Unit in South Africa, often we don't pay enough attention to the Mambas themselves. Most of these intrepid unarmed women are mothers, and if not that, they are sisters, daughters, friends, and community members. All of who they are and the roles that they play in making their communities better places shoudl be acknowledged.
Recently, the coordinators supporting the Mambas Program created a family day to celebrate the women and allow them to bring their familiy members on patrol with them. The Mambas, their children, and young cousins enjoyed a drive around the Hoedspruit Endangered Species Centre near where the Mambas patrol. The kids saw all the animals that their moms and aunties are striving to protect - rhinos among them.
The idea of this day out is to enable children to see where their mothers work and to allow them to spend more time together. The Mambas show their kids what they do, the reason for doing so, and allow them to better understand why they spend so much time away from home.
The idea was successful and will be continued by the Mamba support team. By engaging the children of the Mambas in this way, they are furthering the idea of behavioral change among theie home communities and help people realize the value of wildlife, protected areas, and conservation.
Yours in conservation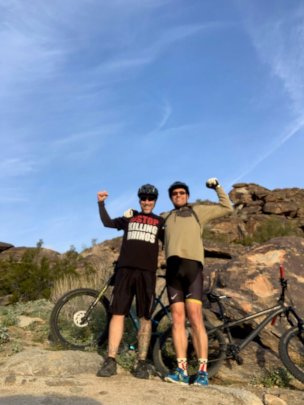 2019 has been busy! Pedaling Against Poaching continues to grow organically through social media and word of mouth.
Here's a quick snapshot of what's been going on:
Dr James Danoff-Burg (Helping Rhinos USA) paid me a visit last February. We discussed some strategies for the year and we were able to get out on the trail for a ride!
I was approached via instagram by the manager of a local spin class studio named Cyclebar here in Chandler. We worked together to coordinate an event that took place on March 31st, where I was able to give a quick presentation about what's happening to the wildlife of the world, and then we rocked out on the bikes for an hour. Every seat that was filled translated to a $25 donation. We wrapped that up with some Pedaling Against Poaching giveaways and an art auction. The wonderful art was graciously donated by local artist Melody Smith, and it was a big hit! Together we raised close to $800 that day!
On March 21st, I was fortunate enough to be invited to set up an info booth at a live music show! Moon Hooch was the headliner, and I was able to talk one on one with hundreds of amazing people. It was a great night for networking and raising awareness. Moon Hooch also gave me a nice shout out while on stage! You need to check them out, they have amazing talent but more importantly, they have an important message to tell the world.
My bike miles are piling up, I've already logged more than 2200 miles YTD!
Here's the big news. I am now officially on the board of directors for Helping Rhinos USA!! I'm looking forward to bigger and better things as we join forces to help these living treasures!
As usual, I'll keep on rolling!
Cheers!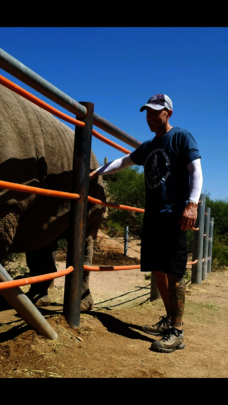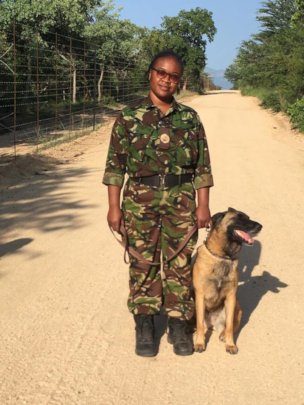 Thanks at least in part to all the donations that our supporters on GlobalGiving have provided, The Black Mambas Anti-Poaching Unit has been able to expand to another area!
The Mambas program has been brought into another area of the Balule Game Reserve nearby world-famous Kruger Park and has added an entirely new group of 6 Mambas to the fold! As such, the world's only all-women unarmed anti-poaching unit has expanded to cover the Makhushane region as well!
In addition, three of the Mambas have been trained on using Belgian Malinois as tracker and canine protection for the Mambas while on patrol. These dogs will bring an additional level of safety, security, and detection abilities to the Mambas while they are searching for evidence of poachers.
We are incredibly proud of all the work that the Mambas are doing, and are equally grateful to you all for all that you have helped these amazing women and men make happen.
Yours in Conservation,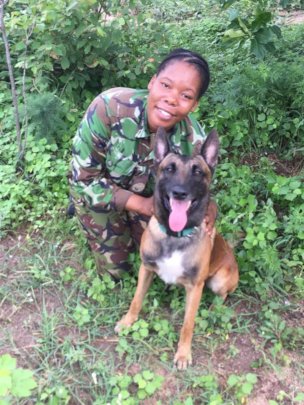 WARNING: Javascript is currently disabled or is not available in your browser. GlobalGiving makes extensive use of Javascript and will not function properly with Javascript disabled.
Please enable Javascript
and refresh this page.