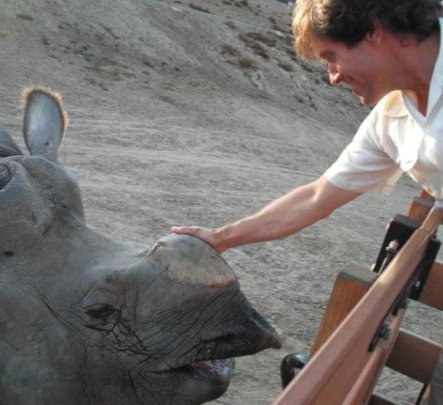 Greetings all,
Even though the rest of the world is self-isolating, we can learn a great deal from our heroes in the Black Mambas and act accordingly. The women of the Mambas continue to be out in the field, patrolling the fence lines, repairing the cuts that poachers use to test the defense of the area right after they are made, and generally getting to see the amazing biodiversity that is in South Africa.
Thanks to the work that this project has made possible, and the conrtinued support of the Mambas themselves, their impact continues to magnify and become better and better. Rhino poaching in South Africa is at its lowest level in almost a decade, since 2012.
The Department of Environment, Forestry and Fisheries in the Republic of South Africa, just released their report on rhino poaching in South Africa in 2019. At the worst of the rhino poaching epidemic in South Africa in 2014, there were 1,215 rhinos (black and white) that were poached. Sadly, this massive number only slightly decreased through 2017 where still over 1,028 rhinos were killed for their horn every year.
In 2018, the number poached dropped suddenly to only 769, and in 2019 - the most recent year that statistics are available - the government said that only 594 were poached! This massive drop by over 51% since 2014 and huge 23% drop since just last year, is a real hope for the future.
Opinions are mixed as to the reasons why this has been happening, but better patrols, stronger enforcement, and better protective fencing have all certainly contributed. One of the most effective anti-poaching efforts in Africa is certainly the Black Mambas Anti-Poaching Unit, and we are lucky enough to be one of their large supporters.
So, on behalf of Helping Rhinos, The Black Mambas Anti-Poaching Unit, and rhinos across South Africa, THANK YOU for helping to make a difference.
Now, returning to the Mambas daily inspiration for us - get outside during this time of self-quarantine. Go for a hike in nature, reconnect with the natural world as the Mambas do every day. Draw inspiration from the wild and natural and beautiful places around you and help to heal your soul.
Our best to you, and our deepest gratitude to you for your support.