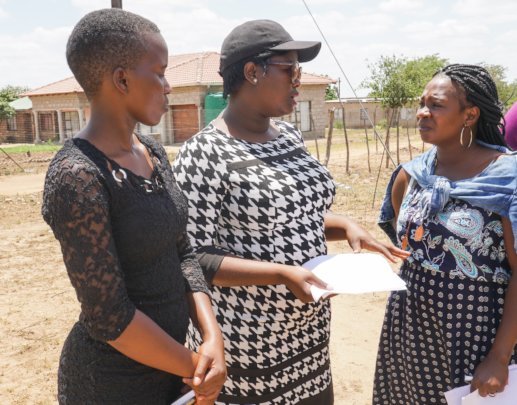 Greetings all,
Dr. James, the lead researcher at Helping Rhinos, was recently speaking with Craig Spencer, the founder and innovator who worked with the local women in Northern South Africa to create the Black Mambas Anti-Poaching Unit.
At the time, Craig surprised us by saying that the Black Mambas Anti-Poaching Unit has been completely restructured – for the good – because of our research last year! Our research findings, based on 120 interviews in four different communities, were influential on their decision-making and management structure. We found that the community that had the Bush Babies Educational Program present it, teaching only the young school children, were much more supportive of conservation, of wildlife, and of protected areas than were the three other more-distant communities, which did not have the Bush Babies program present.
Craig and the Black Mambas decided what would be best would be to employ Mambas from the nearby communities around the protected area, and to have a Bush Babies program present in the local schools.
We are exceptionally proud of our entire research team who helped conduct this research, and of the Mamba Program and their manager Transfrontier Africa (TFA). The Mamba Program and TFA are a rare organization who are not only receptive to challenging scientifically-grounded information but are willing to act so decisively.
Hooray for the Mambas, for young child education programs, and for social science research!
However, hooray just as much for you all who helped to make this research program even happen!
Yours in conservation.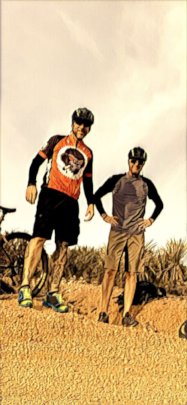 Pedaling against poaching has been pushing hard to raise awareness about the current illicit wild life trade issues around the world.
My personal miles year to date 3602 as of 9-1-19, and the Pedaling Against Poaching Strava club has a cumulative mileage total of a whopping 138,580 miles and growing!
I am happy to report that I am now officially partnered with
helpingrhinos.org
and we are going to work together to grow our presence here in the US!
This means that we will have more horsepower to spread the word, and more importantly support, and foster the relationships with the most incredible organizations in South Africa.
Other great news: The Pedaling Against Poaching on line store is now up and running. All sales through my site will become a donation through this GlobalGiving site!
New T-Shirt designs are in the works and will be posted very soon.
Stay tuned for more updates!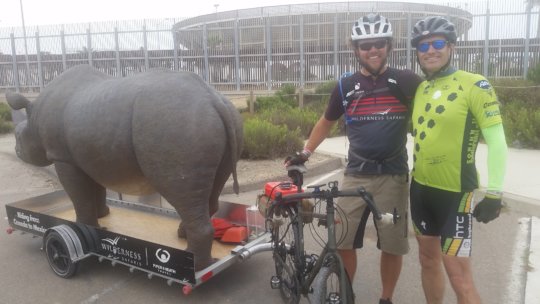 Greetings all,
Thanks to you, we continue to help people across Southern California learn that they can help rhino conservation by helping to reduce the consumption of rhino horn here in the US. We have given over a half-dozen presentations around SoCal to school groups, public presentations, and teacher groups over the last few months. We emphasize that we in the US are likely the third largest consumer of rhino horn in the world, behind only China and Vietnam.
Americans must continue to speak out against the consumption of rhino horn – and elephant tusks, tiger parts, pangolin scales, totoaba fish swim bladders, and other animal parts – as part of Traditional Asian Medicine (TAM) and related consumption practices. The animal parts component of TAM has led to the extinction and rapid depletion of many species, including all five rhino species.
To this end, we are going to take this show on the road to get this message out across the entire country! In early 2020, we are planning to tow a life-sized rhino model on a wheeled platform across the country and use it as part of a series of school assembly presentations. We will continue to encourage the teachers to adopt and frequently use our Rhinocation education curriculum as a tie-in to the assembly presentations.
We are confident, based on our searching of the research literature, that this will be a great way to get the message out broadly.
Stay tuned as we develop this over the next few months!
Yours in Rhinocation,
James
WARNING: Javascript is currently disabled or is not available in your browser. GlobalGiving makes extensive use of Javascript and will not function properly with Javascript disabled.
Please enable Javascript
and refresh this page.