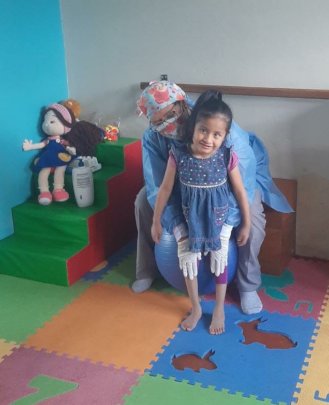 Gabriela is 6 years old, she is a happy, smiling and charismatic girl, she likes to play kitchen, sing and tell short stories, although not everyone can understand her.
Her diagnosis is Cerebral Palsy, she and her mother live in a rented room, her mother works hard so that she has everything she needs to develop.
Gabriela joined Wasi Esperanza at the beginning of 2016 at that time she was very small: she did not control her body, she had a very soft muscle tone, she drool, she did not have coordination and balance, she could not sit, she had anemia and many other things.
She received care in the areas of Physical Therapy, Day Center, Psychology and Education. Over the years Gabriela has had many achievements and successes such as: Stop drooling, be able to support her body, have balance, speak, change some clothes by herself, perform complicated exercises, eat some solid foods among others, leave the diaper and be able to go to the bathroom.
Gabriela learns very fast, she is always attentive to any situation, she has a good memory, she learned vowels, counting to 10, colors, animals, indications, her vocabulary has increased, seeing her as successful learning.
In 2019 there was a great challenge to include her in regular education. First she was in CEBE (Special Basic Studies Center) where she demonstrated all her skills, managing to enter the educational center "Niño Jesús de Praga" the following year in the 4-year-old classroom, she is still adapting to his new environment, classmates, teacher and workflow.
Due to the pandemic and quarantine, she has stopped attending her little school, thus leading virtual classes where her mother helps her with homework with support from the Education area, making the adaptations she needs since she still cannot speak properly and her motor functions are very limited.
When the quarantine began, she received virtual care but the mother does not have enough money to install the internet and the internet packages she bought were running out very quickly between classes and therapies. That is why she currently attends face-to-face therapy. The mother brings her carrying because she still does not walk and is afraid to use public transport.
She and her mother work hard to improve their situation, each is the support of the other and each achievement of Gabi makes her mother proud.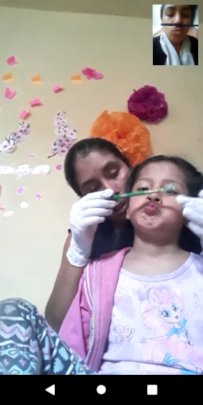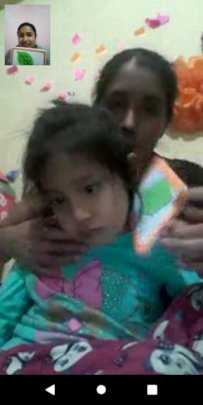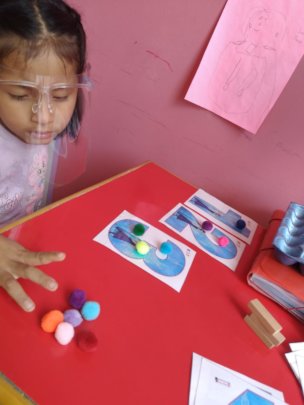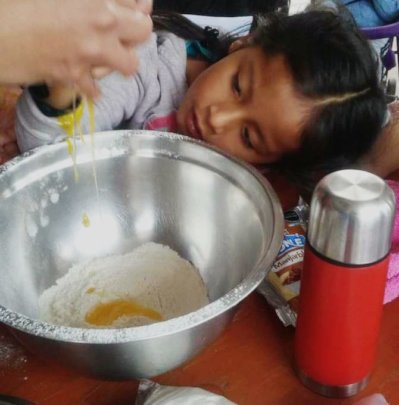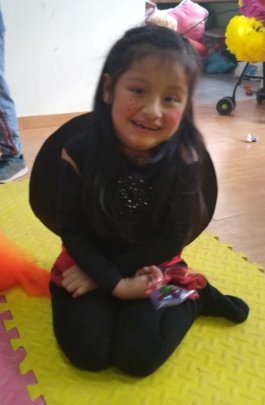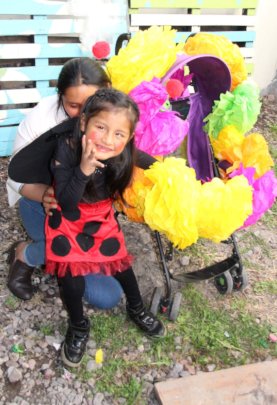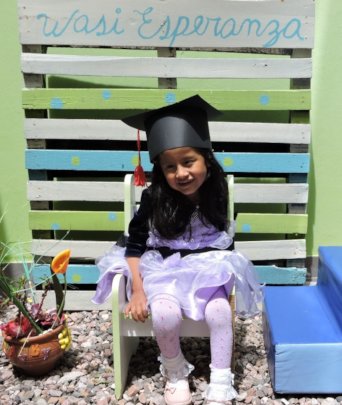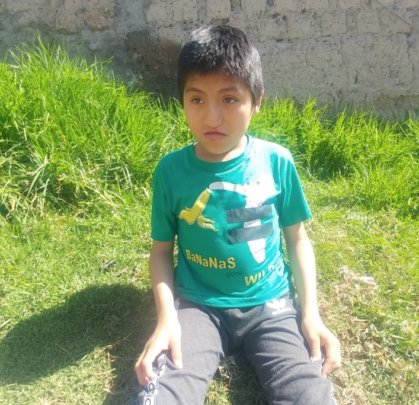 Today we'll tell you about José. He is 14 years old and since 3 years he receives physical therapy. He is a happy and calm kid. He likes to listen to music, above all ballads. He lives with his mother and younger sister who love him a lot.
José has cerebral palsy. With help he can walk a little bit. He and his family have been going to the psychologist, because his little sister felt like all the attention of heir mother was only good José. Because of the therapy of our psychologist they could resolve the situation together with other issues which complicated José's condition.
During the pandemic the psychologist continued working with José for instructions and relaxation exercises for his mother. Because of the lockdown due to covid-19 she has been stressed. We contacted them through video calls, messages and WhatsApp.
When they started with on his follow-up with José they had to repeat a lot of times what he had to do. This was very frustrating for his mother and she had to bee patient to work with him. The corona virus has affected a lot of families economically. The mother of José lost her work and his father only has temporary jobs. In spite of the situation, his mother continued reinforcing the work of the psychologist. Now they only have to repeat it sometimes so that he follows the instructions. José, His mother and the psychologist have already set a new goal and are working on recognizing colors.
The lockdown started 16th of March in Peru and ended 30th of June. During this time our psychologist continued working with the patients and their families because they were facing a situation without precedents. In Wasi Esperanza we try to adapt us to the actual context in the best way we can. We opted for attention through video calls and home visits. But 40% of our patients only have limited access or none at all to internet which was a big gap to fill. A lot of families opted to return to their villages because life would be cheaper there.
We are starting to attend in person since this month making sure to comply with the norms of prevention determined by the government and for are own personal health. However, 80% of our patients are afraid of being infected. That'swhy we have to work on raising awareness and educate about the prevention of the coronavirus, because in a lot of cases the therapy at a distance can't replace the actual therapy in person.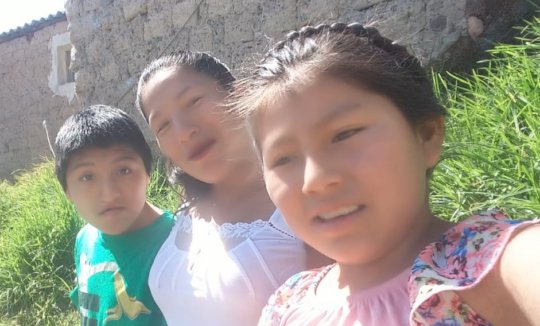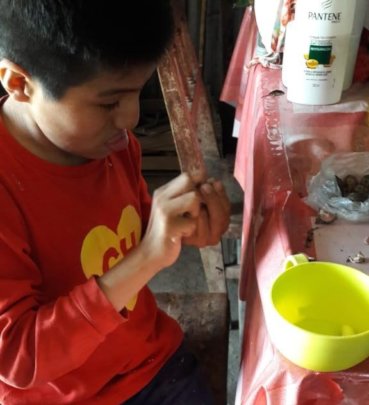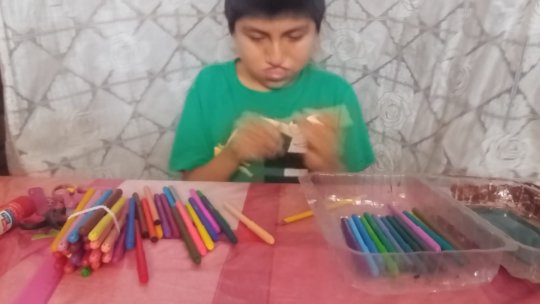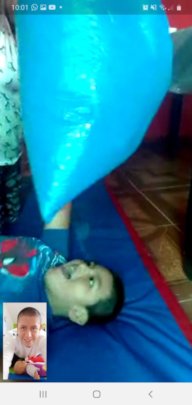 Gustavo is a 07 year old boy with cerebral palsy. He has attended the center since he was 01 years old and since last year he has entered the education project.
He does not have enough strength to walk and this is aggravated by the overweight he has, his mother controls his food, but not being able to go out to come to therapy or go to his classes has made him sad and he wants to eat.
Since April Gustavo received attention through video calls and with the help of his mother does the exercises that the therapists indicate, but the family only has the cell phone of the older brother so that Gustavo and his brothers receive virtual classes and Many times the schedules intersect so the parents have to decide which of their children will use the cell phone. Since this month the older brother got a job and has to go out every day, for this reason Gustavo and his brothers can no longer enter virtual classes.
We managed to get him a cell phone with internet connection so that the family can use it for therapy and virtual classes for Gustavo and his brothers. The classes for Gustavo are difficult since he was just learning to read and write. The person in charge of the project is preparing a workbook to be able to continue with the objective of reading and writing, in addition to advising the mother on how to adapt the tasks they assigned in classes according to Gustavo's abilities.
Like Gustavo, 40% of our patients have difficulties accessing virtual classes because they do not have internet connection and the vast majority who have a cell connected to Internet have to buy internet packages every week in order to enter virtual classes.
It is a complicated situation, but we continue working so that our children continue to receive care and we try to adapt as best as possible to the current context.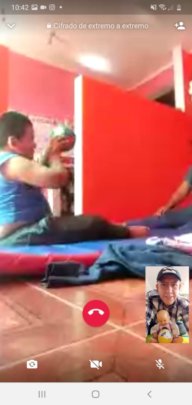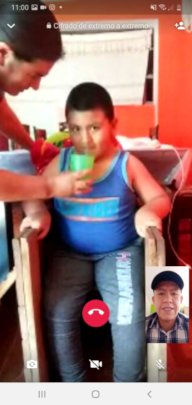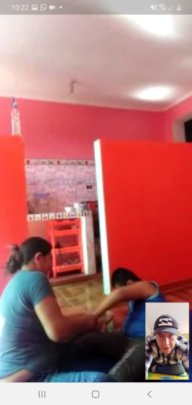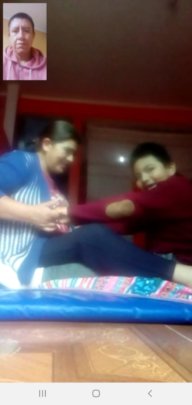 Links:
WARNING: Javascript is currently disabled or is not available in your browser. GlobalGiving makes extensive use of Javascript and will not function properly with Javascript disabled.
Please enable Javascript
and refresh this page.