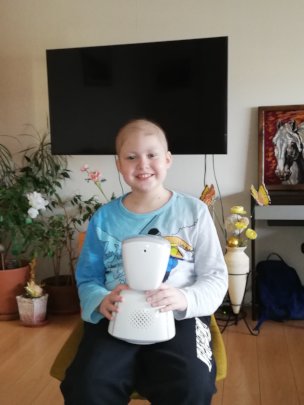 Dear Donors,
Thank you so much for your support in the deployment of our AV2 robot to patients.
Relatives & friends, classmates & teachers, but also patients' caregivers: everyone is quite pleased (and sometimes suprised) with the very positive impact of the robot.
I share with you one of our numerous messages received by families, this one from Catherine, Arthur's mother:
Good evening, thank you for taking news which are rather good since Arthur has no more catheter since January 19, the anti-rejections have been stopped and he received his first vaccines this Tuesday.
He is still taking some classes with your fabulous robot (history-geography, French and recently physics and biology), his main teacher manages the robot (it is left in the classroom at the beginning of class and then recovered at the end of class to be put in a safe place); the whole teaching team is very present which helps Arthur a lot.
Otherwise, he receives private lessons from some of the high school teachers in math, Spanish and French. A friend of mine is also helping him with English, she is so happy to help, and Arthur to see people and move forward.
If everything continues to go in this direction, a return to class is possible after the April vacations... here is a positive start to 2021!
We did not get a picture of Arthur, but you will find attached those of Theo and Hannah, who thank you all for bringing joy and life (and a taste for school ;) into their daily lives as young patients.
You can share with others: many children are still waiting to benefit from these robots.
Together, we can achieve more great results!
Ronan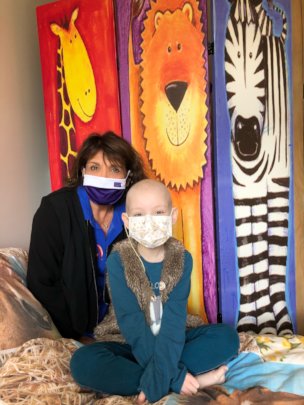 Links: