Since the beginning of the project, the mobile clinics used to visit 2 sites, one rubber plantation (at 18 miles from the closest city) and palm oil plantation (at 45 miles). Starting from May, our medical staff planned to extend mobile clinics to 4 sites. Two additional sites are Chan Phan village (about 3 miles away from rubber plantation) and Dagon Timber palm oil plantation (at 52 mile). The workers and their families cannot easily access to medical services because they are living very far from hospitals and clinics. With this program extention, we are now able to guarantee free medical assistance to over 2000 people living in rural areas, who are provided with general medical, minor surgical, antenatal care, child health care, elderly care, treatment for opportunistic infections in people living with HIV, health education, counselling and life style advices.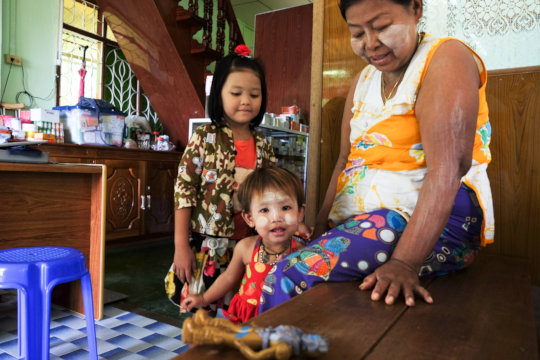 Medacross started its work in Myanmar in October 2016, rebuilding a Basic Health Clinic in Kawthaung that opened in January 2017. To date more than 3000 patients rely on daily care of the Basic Health Clinic for a total of about 7000 consultations in 12 months. The Clinic organizes weekly follow-up visits for more than 1,500 diabetic and HIV positive patients and provides free necessary medicines and nutritional support. The medical staff visits about 50 patients a day, but the number is constantly increasing as the clinic is becoming famous throughout the Kawthaung district and patients also arrive from far villages. About a quarter of patients is composed by children up to 14 years, while the most widespread pathologies are diabetes and hypertension.
During weekends, the medical staff, coordinated by the local partner, run the Mobile Clinics Program visiting two sites at Rubber Plantation and Palm oil plantation where they give medical treatments and health education to Myanmar workers who are working there (around 200 in each site).The workers and their families cannot easily access to medical services because they are living about 4 to 6 hours far from hospitals and clinics. What is more, the do not have any car or motorbike to reach the closer city.
Differently from the most common diseases treated in Kawthaung's patients, villagers are affected by respiratory tract infections, gastritis and musculoskeletal disorders, while children are affected by malnutrition and respiratory tract infections.
Before the end of 2018 Medacross is planning to improove the Mobile Clinic Program, by buying a new equipped jeep and visiting more and more villagies. Help us to achieve our goal, it's just $50.000 far!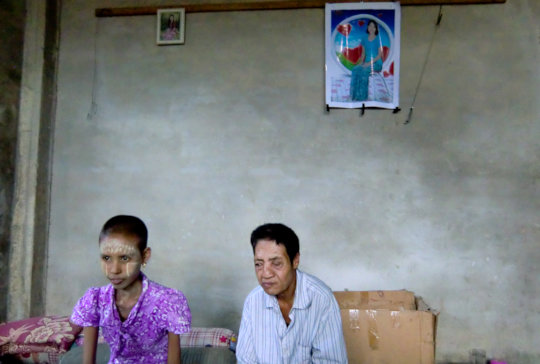 Daw Cho (unreal name) is a 24-year-old girl. She lives with her father in the slum district of Kawthaung, in the shed where the owner of the woodwashing factory for whom his father works grants them to live. She got sick of AIDS 5 years ago, shortly after her marriage to an already ill boy who had never told her about his problem. Following the separation, she came back to her native house where her widower father who took cares of her with love.
During one of our last visits with the mobile clinic she was sitting on a mat on the ground, where both of them used to sleep. The wall behind was completely bare except for two photos that portray a beautiful girl: she tells us that there were pictures of her just a couple of years ago. We hardly believed it could be the same person we were talking with. Her arms, bones covered by a thin layer of skin, come out of the puffed sleeves of the blouse like two long-stemmed flowers hanging to dry. She was struggling to speak and the father uded to answer for her. Some month ago her debilitated body had to fight a virus that caused diarrhea for over a week and her condition got even worse. Probably she drank contaminated water, but in Kawthaung's slums drinking water does not come through the pipes, people have to buy it and its price comes to touch the $ 2.50 for L3 in the dry months, when there is no rainwater to collect. For her the $ 11 that she receives weekly from Medacross to purchase healthy food can really make the difference between life and death.
WARNING: Javascript is currently disabled or is not available in your browser. GlobalGiving makes extensive use of Javascript and will not function properly with Javascript disabled.
Please enable Javascript
and refresh this page.