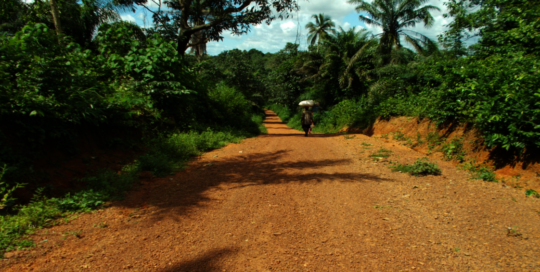 Thank you for opening the first project report in 2020.
After a disastrous second half of 2019, with heavy rain fall, and a bad harvest, we hope times get better for the rural farmer families in Sierra Leone this year.
Evaluation time...
After evaluating the first three years of the organization, the board has decided to focus on four fundamental pillars for the year 2020:
+ Staying supportive to the current group of about 150 farmer families, although the heavy rains caused bad harvest results in 2019. The bad harvest has resulted in a lower than 100% recovery of the loans and has pushed back the project support to a lower level of support for the new cropping season.
+ Expanding the current small board of two persons, with at least a third board member, to enhance governance, guarantee continuity and be able to divide the tasks better. The temporay internship role of mr. Edoka Jombo, a student of Wittenborg university, has supported us in renovating the website and other supporting activites. We aim to work on a more regular basis with Wittenborg for this kind of temporary support.
+ We also need to provide our program manager in Sierra Leone with better facilities, so that the continuity there can also be better safeguarded.
And… We would appreciate to develop a better understanding with you as our supporting network of donors.


Participate in a short survey?
We would like to ask you a few questions regarding our cause and the project we are supporting in rural areas of Sierra Leone.
1 What (more) would you like to know about Seeds for Growth?
2 Do you have ideas how we could better achieve our goals?
3 Would you like to discuss your ideas with us, for example by telephone or online meeting?
4 Are you interested to support our team as a volunteer?
We look forward to read your answers and ideas at emailadress: ben.bolland@bevon.nl
Sharing this report will warmly be appreciated!