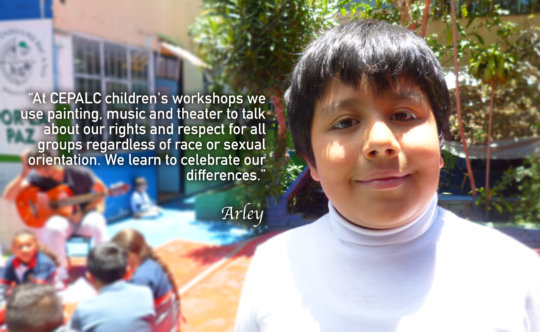 The last few months have been very productive and exciting for the CEPALC team. Since the beginning of June, thanks to you and your support, we were able to do 22 workshops in different cities throughout Colombia. In these workshops we played, we discussed, we sang, and we did crafts with over 390 girls and boys who better know about their rights and how to stand up for those rights every workshop they attend.
As always, we used different methods of communication and art for our workshops including, radio, video, theater, puppets, music, and painting. Using these methods, we talked about important topics like how to preserve the earth, child labor, diversity, respect for our bodies, and children's rights in general.
One example of CEPALC's impact is the Benitez Brothers. This is a group of children who have worked in coal mines in the department of Bóyaca. After attending several workshops, they have been able to produce videos that speak about their context and the issues that surround it. You can see these videos on CEPALC's Youtube channel: Cepalc Encuentro Radio, by searching "LA INFANCIA: UNA MINA DE ESPERANZA CEPALC 2017"(meaning The Childhood: A mine of Hope CEPALC 2017) or click on the link below.
https://www.youtube.com/watch?v=UkvBzIW2fEc&t=2s
If you would like to know more about CEPALC's work, you can follow us on Facebook (CEPALC ONG) or Twitter (@cepalcolombia). Thank for your continued support!
Estos han sido unos meses muy productivos y emocionantes para todo el equipo de CEPALC, todo gracias a ustedes y sus amables donaciones. Desde inicio de junio hemos podido realizar 22 talleres en varias ciudades de Colombia, en estos talleres jugamos, hablamos, cantamos y pintamos con más de 398 niños y niñas quienes gracias a CEPALC cada vez conocen mejor sus derechos y cómo reclamarlos.
Como siempre, hemos usado todas las posibilidades que nos brinda la comunicación y el arte (Radio, video, teatro, títeres, música, pintura) para hablar sobre temas importantes como el cuidado de la tierra, el trabajo infantil, la diversidad, el respeto por nuestro cuerpo y los derechos de los niños y las niñas en general.
Un ejemplo concreto de los resultados del trabajo de CEPALC es la historia de los hermanos Benitez, unos niños que fueron trabajadores de minas de carbón en el departamento de Boyaca y que ahora gracias a las capacitaciones han podido iniciar su vida como pequeños productores de videos, con contenido crítico. Estos videos los puedes ver en el canal de Youtube: Cepalc Encuentro Radio. "LA INFANCIA: UNA MINA DE ESPERANZA CEPALC 2017"
https://www.youtube.com/watch?v=UkvBzIW2fEc&t=2s
Si desean saber más sobre el trabajo de CEPALC pueden seguirnos en facebook (CEPALC ONG) o en Twitter (@cepalcolombia). Muchas gracias por su apoyo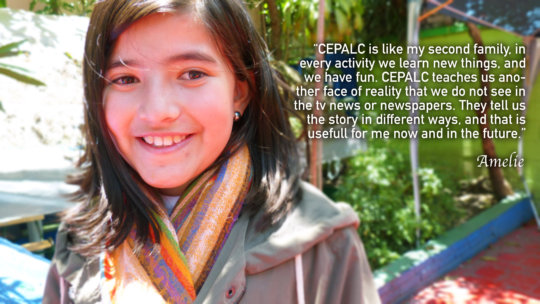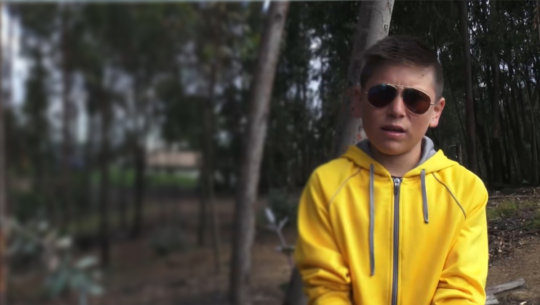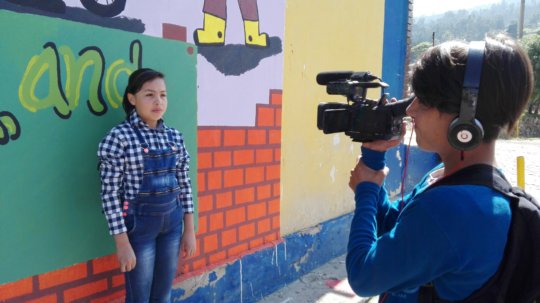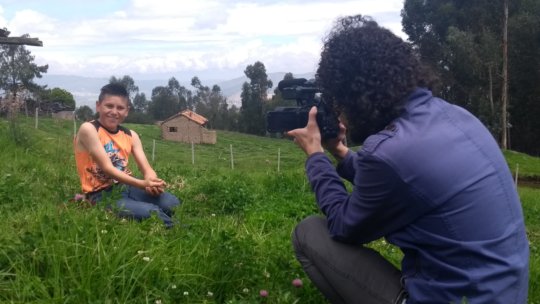 Links: