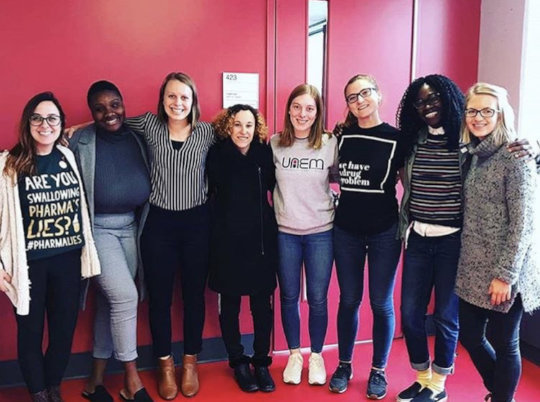 Greetings!
UAEMers all over the globe are as busy as ever - not only pushing for measures on university campuses to protect access and affordability of publicly-funded medicines but also gaining key skills to advocate for access to affordable healthcare over the years to come!
In this report we're sharing some very exciting updates from our North American chapters, specifically via our UAEM North America Fall newsletter (linked here and attached below). We are excited to share that in the last few weeks due to student-driven advocacy not one but TWO Canadian universities have agreed to adopt global licensing principles that will better protect access and affordability of life-saving medicines developed on university campuses with tax-payer funds! This is an incredible acheivement and the first time that a Canadian university has adopted these principles in over a decade! Hurrah!
In the newsletter you'll also learn about the continued push at UCLA to urge the university to drop it's patent claim in India on a prostate cancer drug developed on the campus as well as the success of the first Fall Conference held in Canada.
Because you've been part of our work, we wanted to share our successes and growth with you. Our community plays a critical role in realizing our mission, and we are grateful to have you on board. Before you go however, please remember to mark your calendars for Giving Tuesday on November 27th! On this date, there will be matching opportunities for UAEM supporters like you. We are hoping to beat last year's performance and push for 400 unique donations of 10 Dollars/Euros during the 24 hour period. We hope you can join us on that date!
Thank you for your continued support and keep us in mind on Giving Tuesday - your donations go a very long way for grassroots organizations like ours!
Links:
Attachments: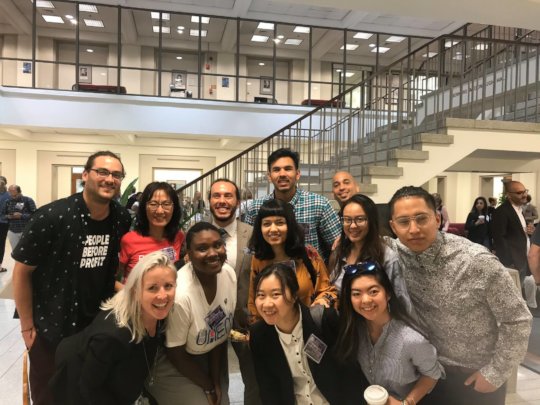 Hello you!
Summer is drawing to a close, and with it the beautiful autum colours, isn't that nice too?
UAEMers around the globe have kept busy the last few months : from Washington to Boston to Berlin and Amsterdam to Rio de Janeiro, and many more. Throughout the summer, our student-volunteers participated and engaged in a number of conferences, building on the awareness on the importance of access to medicines for all. Summer was also synomym to learning and to empowerment, when our student-vounteers attended training camps and got together for leadership meetings.
Our global Transparency campaign is taking on a new turn as collaboration betweent the different regions is strengthened, with alwas our students at the core of it. Coming up soon too is the North America Fall Conference, but shhh, I can't tell you more, you have to stick around to know ;)
Every little step counts in a world where issues which affect millions are decided upon by a select few. We have to do our part, and our student-volunteers are fully engaged and motivated to make this world a better place, where access to medicines responds to the needs of people and not the needs of profit-driven companies. All of our successes and achievements are yours too, because you care by supporing us. Your support matters, we appreciate that.
Check out below some pictures of our cool feats this summer,
Make the most of those last summer days and let's step into autumn with joy.
UAEM Love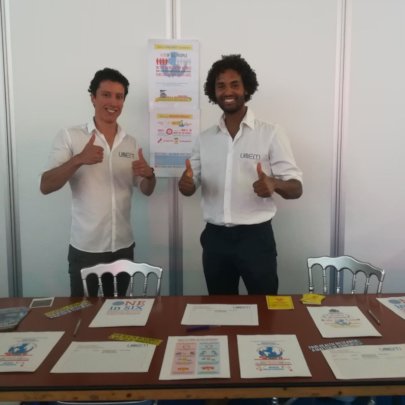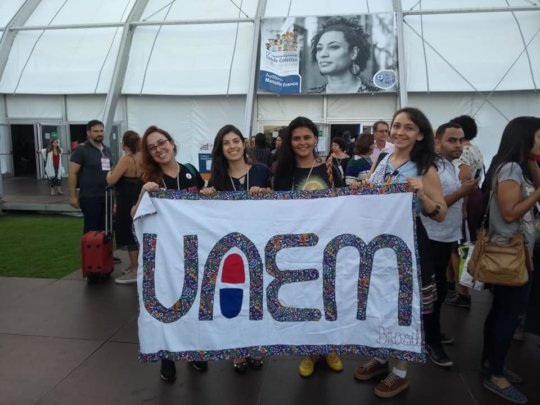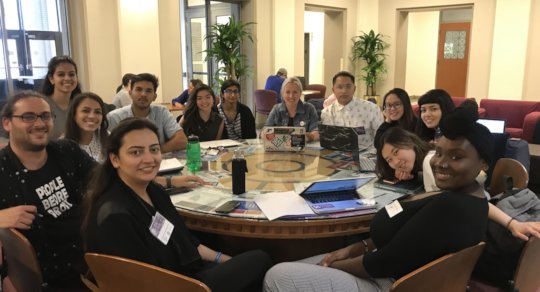 While school was out this summer UAEM students at the University of California, Los Angeles (UCLA) led by Kayla Gu, continued to pressure the institution's leadership to protect patient access to Xtandi, the life-saving prostate cancer medicine developed on the campus with taxpayer dollars.

UAEMers Savanna Harris and Jasmine Tatah, spoke truth to power at the institution's Board of Regents meeting in San Francisco where they urged the Regents to address student concerns and drop the patent claim on the drug in India. This was UAEM's third consecutive appearance in front of the UC regents, signaling that the students would not be backing down with their asks to protect patient access.

In the next 2 weeks, UAEM students, supporters and allies will deliver our petition with over 3000 signatures urging UCLA to drop its patent claim in order to allow for a more affordable, generic version to enter the market and helping to increase urgent access to the people who need it most. If you haven't already added your name, you can do so here!

This is of course just one update from many pressing campaigns and initiatives being led by students at over 100 universities in 20 countries around the globe. Your support makes a difference to our work and we're continually grateful for your commitment to a world where access to medicines is a right not a privilege. Thank you.
WARNING: Javascript is currently disabled or is not available in your browser. GlobalGiving makes extensive use of Javascript and will not function properly with Javascript disabled.
Please enable Javascript
and refresh this page.