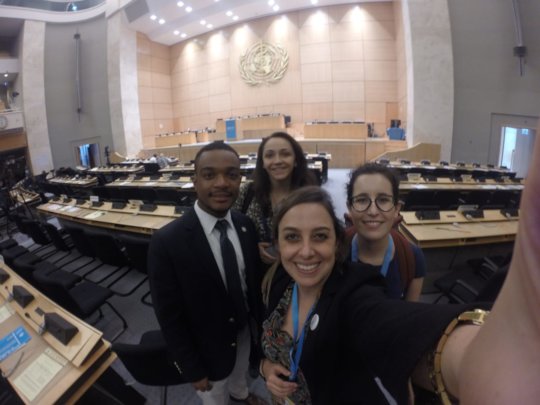 At UAEM, each month of the year comes with stories to tell, and May has an outstanding one! UAEMers flew from around the world to do some collective advocacy for Access to Medicines, in no other event than the 71st World Health Assembly!
The 71st Word Health Assembly (WHA) was held in Geneva at the Palais des Nations from May 21st to 26th 2018. This high-level event is such an exciting opportunity for our UAEMers to meet and talk with and learn from all the acccess to medicines experts and professionals on a variety of issues and themes which UAEM is concerned with.
Our dynamic team consisted of 9 UAEMers from Brazil, the US, Canada, Germany, France and India. With fiery enthusiasm, our UAEMers sat in meetings and attended discussions, asked questions and more importantly talked to delegates and civil society representatives on the role of students in advancing efforts to make medicines affordable for all. With much poise and intelligence, our team highlighted how universities and students within their universities can make a difference in this fight.
For our UAEMers, participating in this event was an enriching experience, giving them an insight of how policies are discussed further to understaanding the impact of consistent advocacy. But more importantly, it gave UAEMers an opportunity to convey our mission and to allow its student volunteers to be part of the solution by raising a collective student voice in awareness of the access to medicines issue.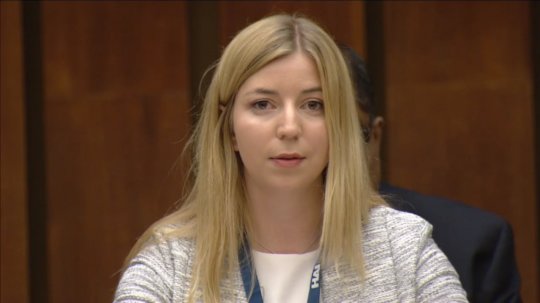 Thanks to support from donors like you, in the last three months, UAEM's newly launched #TakeBackXtandi campaign has been making headlines and increasing pressure on the University of California, Los Angeles (UCLA), urging them to drop their patent claim on a life-saving prostate cancer drug developed at the university with tax-payers dollars.
Although this drug (brand name Xtandi) does not have a patent in India where prostate cancer is among the top ten types of cancer, UCLA has now filed a patent claim with Delhi High court, obstructing the introduction of an affordable generic competitor. In other words, UCLA's actions would prevent many cancer patients from accessing a life-saving medicine. This is alarming in that UCLA, which developed the drug with public funding, is now acting at the behest of pharmaceutical corporations rather than to the patients this drug was intended to treat.
Further, due to decisions made by the university the drug is already being sold to patients in the United States for $147,000 per annual treatment - which is more than two to four times the price in other high income countries such as Canada and the United Kingdom.
UAEM students however have been taking a stand. Kayla, a medical student from UCLA, spoke up at the Board of Regents meeting in March and signatures from individuals and organizations on an online petition have been growing (link included below). This past weekend we held a teach-in and panel discussion on the UCLA campus to rally support from students and faculty. Expect to hear more about this campaign as it builds across the campus through student organizing and off campus in the press! (You can read more about how UCLA is doing Big Pharma's dirty work in the accompanying links).
Thank you for your continued support of student-driven advocacy, it makes all the difference.

Links: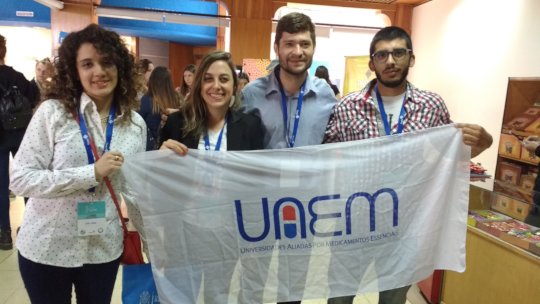 Olá gente!
While UAEM chapters in the Northern Hemisphere have been bracing the cold weather while tackling access to medicines issues on their campuses, here in Brazil we have been making new friends in the region!
Luciana from UAEM Brazil visited one of two of the newest chapters in the South American region - UAEM Argentina. We hope you enjoy the photos! Meanwhile Luiza was invited to speak on behalf of UAEM at the World Health Organization in Geneva on the topic of the Sustainable Development Goals: Innovative technologies to promote healthy lives and well-being.
We're proud of the progress we are making as a region and as a network and we're looking forward to coming together with other UAEMers from around the globe for our global leadership annual meeting in May.
Thank you for your continued support,
Abraços do Brasil,
Sara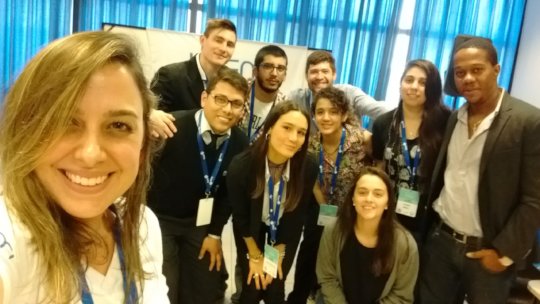 WARNING: Javascript is currently disabled or is not available in your browser. GlobalGiving makes extensive use of Javascript and will not function properly with Javascript disabled.
Please enable Javascript
and refresh this page.