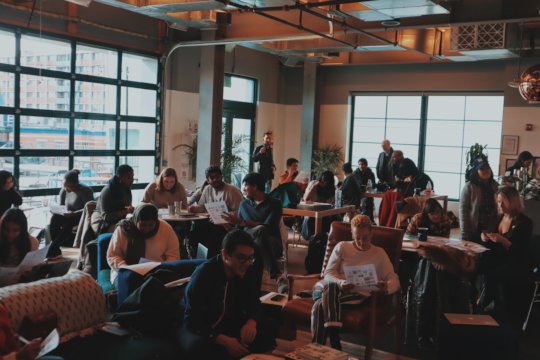 On February 7th to 9th UAEM North America hosted its annual leadership meeting (NALM) in our Washington DC offices. The NALM is always an opportunity for our student leadership team, board and staff to come together to reflect on progress and work to set goals for our current campaigns as well as team build. Several rising leaders from the network also joined us along with some special guest appearances from our Brazilian ED and a visiting team mate from Colombia.
The student teams visited key legislative offices to educate policymakers on our university-driven campaigns to make medicine affordable - including our transparency in clinical trials campaign - only 15 of 40 leading universities were in compliance with the law in 2019 and could subject to massive fines per trial of $10,000. Currently there are over $7 Billion USD worth of unclaimed fines by the FDA. Timely clinical trial reporting helps researchers avoid creating duplicative studies and guards against fraud and reporting bias, in which scientists selectively publish "successful" results only. Clinical trial transparency accelerates medical progress for new treatments, improving understanding of treatment efficacy and safety, ultimately contributing to improved access to medicines and better health outcomes. UAEM is working to hold universities accountable. We already have plans underway to share the latest progress of universities and laying out steps to get them back on track.
Our Xtandi campaign at UCLA continues to advance with ongoing meetings with UCLA leadership. Our broad goal is to urge the University of California system to adopt a new licensing policy that would better protect access to and affordability of the publicly-funded medicines developed on campus. Many of the UAEM UCLA team joined us in DC to share the latest critical updates and learnings from the broader leadership community.
Overall the weekend was a joyful and hopeful event - over too quickly but energizing for the fight ahead! We look forward to sharing critical updates soon.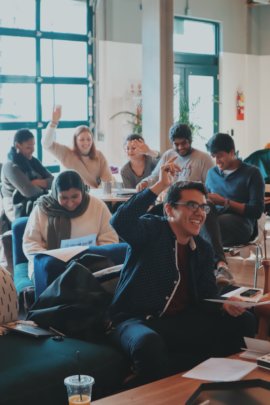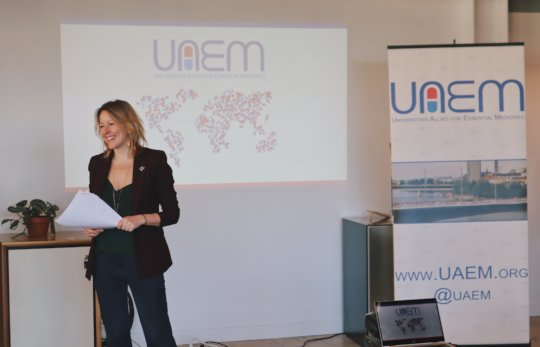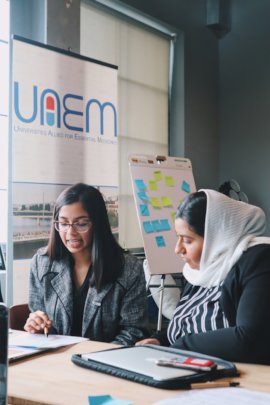 A sincere thank you to everyone who hustled to support UAEM for #GivingTuesday! UAEM officially scored a hat-trick by placing second out of more than 4000 organizations on GlobalGiving for the third year in a row for the most number of unique donations (and placed 35th overall for overall giving). We raised $16,897 in total with just over $10K coming from direct donations from people like you - so thank you! A special shout out is well deserved for our UCLA student chapter who raised over $1000 via more than 100 donations. A new chapter record!
In the adrenaline-filled final minutes we pushed to secure our place and the bonus prize of an additional $3k that will support our student-driven advocacy campaigns in 2020 - a critical year. You can read all about our current North American campaign progress in our latest UAEM North America newsletter linked below.
Thanks again for helping us achieve this victory. And if you weren't able to give yesterday, our end of year campaign began yesterday so there's still time to support us from wherever you are in the world. Your donations will go to support student-driven campaigns to make publicly-funded developed on university campuses accessible and affordable for all. As a grassroots network of students, every single donation counts for us - as the difference between 2nd and 3rd place showed - there were only 8 donations in it - check out a snapshot of the leaderboard for our category!
Happy holidays!
Links: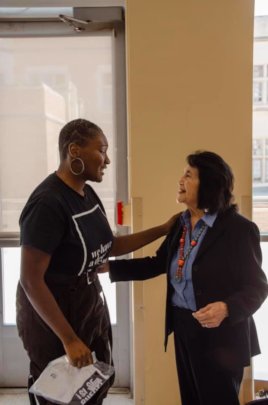 Thank you so much to everyone who has supported UAEM via GlobalGiving! We wanted to use this opportunity to provide a brief progress update and let you know that while we're deactivating this particular project on the platform you'll still be able to support our work via GlobalGiving via this project page. We've decided to deactivate one of the pages simply to reduce reporting and to increase the quality and frequency of our reports from the field! We think it's more strategic to maintain one Globalgiving page and regular updates rather than trying to manage two. We hope you'll agree. You can also sign up for other updates via our https://uaem.nationbuilder.com/sign_up
---
Latest Updates: our annual North American conference took place last month at the University of California, Los Angeles (UCLA). From October 11 to 13, our team of teams built skills and community to advocate for access to medicines. The conference drew student activists from across the US and Canada and even included colleagues from Brazil, Colombia, and South Korea (which launched the first-ever chapter in the country earlier this year!).
In addition to giving our movement a boost of energy, the conference renewed the commitment to our vision of a world where everyone can afford the medications they need, no matter what their income. The UCLA student chapter, supported by UAEM staff, drove the event and shared their passion while showcasing their work to make Xtandi, a prostate cancer drug developed on the cancer, more accessible.
Activist icon and Presidential Medal of Freedom recipient Dolores Huerta inspired students through her keynote remarks while students expanded their perspectives through panels on topics such as the challenges of accessing health care in rural settings--both in the United States and internationally.
We'll be sharing further updates in our newsletter coming very soon! And don't forget to save the date again this year for Giving Tuesday!
Thank you for supporting UAEM!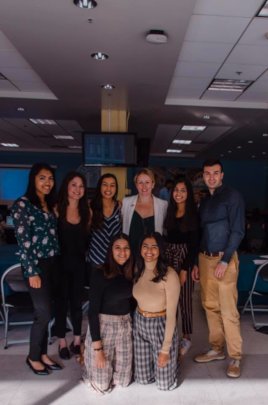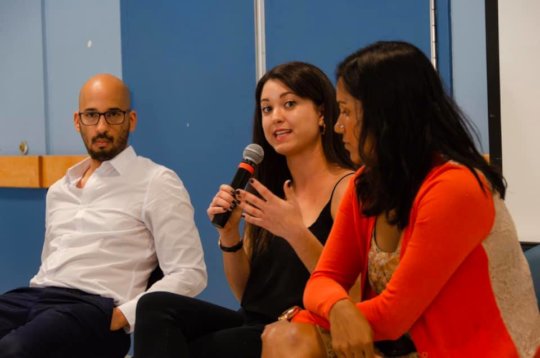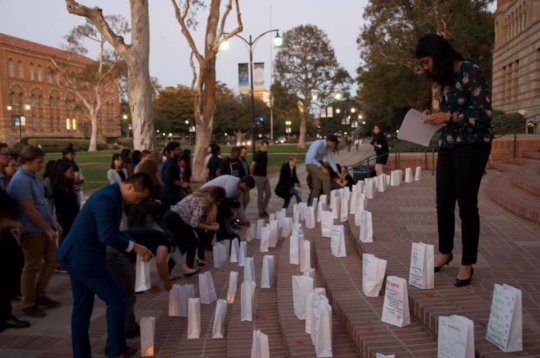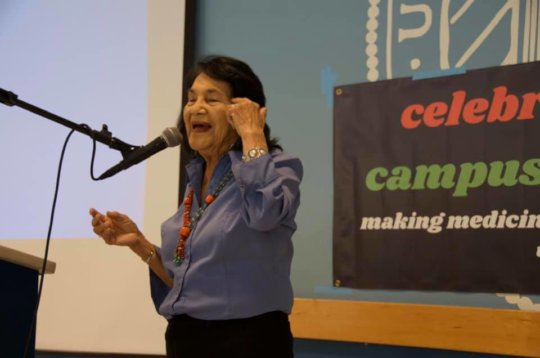 WARNING: Javascript is currently disabled or is not available in your browser. GlobalGiving makes extensive use of Javascript and will not function properly with Javascript disabled.
Please enable Javascript
and refresh this page.