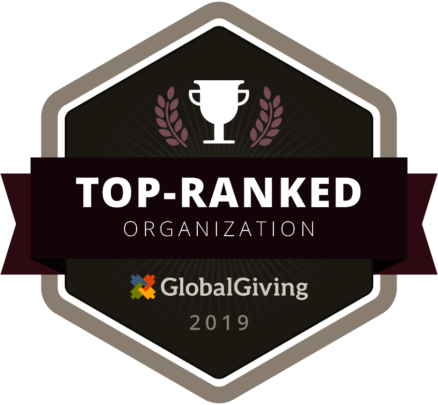 Hi…
I am very thankful to present our eighth report of the project - Rehabilitate 250 disabled children in India via GlobalGiving.
GlobalGiving appreciated Sangli Mission Society with four badges like Effective Organization, Top Ranked Organization, Vetted Organization and Site Visit Verified Organization. I share this recognition with all of you for it is our success as a family.
I would like to share with you some of the activities in the New Year.
Ashadeep Special School, Sangli celebrated their annual day with much joy and enthusiasm. The children got yet another chance to showcase their talents. Pratiksha Special School went for a one day picnic to a beach and the children enjoyed it well. Anugraha Special School and Jeevdan Special School entertained their children with sports and cultural activities.
"Sensitization workshop on welfare schemes and legal provisions for Persons with Disabilities" was conducted by Ali Yavar Jung National Institute for Speech and Hearing Disabilities (Divyangjan), Mumbai, at Jeevdan Special School, Zarap, Taluka Kudal, District Sindhudurg, Maharashtra State, on 26th February, 2019, in collaboration with Sindhudurg District Social Welfare Office. Mr Yatin Ahire, Medical Social Worker, Social Welfare Office, Sindhudurg, officially inaugurated the CRE program.
Ummid-Program for the Malnourished
In collaboration with Integrated Child Development Service (ICDS), Rotary Club of Kolhapur and Sangli Mission Society, organized a free health check-up and weight-height inspection camp at Primary Health Center (PHC), Ispurli, Kolhapur, Maharashtra on 23rd March 2019. 116 Severely Acute Malnourished (SAM) and Moderately Acute Malnourished (MAM) children had participated from 14 villages of Ispurli beat of Kolhapur Dt. As per government standards we found 90 children in MAM and 26 in SAM category. We will be helping the children to improve their health with supplementary food.
Let me share an interesting act done by children …
SMS Aflatoun – Social & financial education program for school children
Vidyamandir Digvade, Panhala, Kolhapur is one of those schools surrounded by trees. As school covered with trees, mosquitoes started to generate in school premises as well as in classrooms. Usually students were interrupted by mosquitoes during the course of learning. One day, the Aflatoun club came to discuss the issue of 'breeding mosquitoes'.At the end of discussion they came to the final point that a good health is the right of every child and brought it to the notice of head master and the teachers. Teachers told them that the mosquitoes can be controlled through Guppy fish. At the initial stage voluntary club members involved school students and cleaned school premises. After cleaning the school surroundings, students made small fish tank and bought one male and three female guppies for breeding. Few days later guppies started to eat mosquito's eggs and larvae, etc. Regular follow up and cleanliness was carried on towards the eradication of larvae and eggs of mosquitoes. After some time they found the result; breeding of mosquitoes got controlled. Students were very happy for what they did. Govt. officials, villagers and teachers appreciated club members for such a big task.
Let me share that GlobalGiving has announced The April Little by Little Matching Campaign from09:00:00 ET on Monday, April 8, 2019, to 23:59:59 ET on Friday, April 12, 2019 designed to help celebrate the power of small donation by matching donations up to $50 at 50% with $50,000 in matching funds. We are eligible for an additional 10% match on eligible donations as Sangli Mission Society is enjoying Superstar status accredited by GlobalGiving!
I request everyone to please note the date from April 8th to 12 and share this message with everyone so that a small amount can make miracles as many drops become an ocean. I have uploaded our 2016-17 printed version of annual report in the document section of this project. Please feel free to visit the page- https://www.globalgiving.org/projects/rehabilitate-250-disabled-children-in-india/
I take this opportunity to thank everyone for journeying with us by supporting this beautiful project.