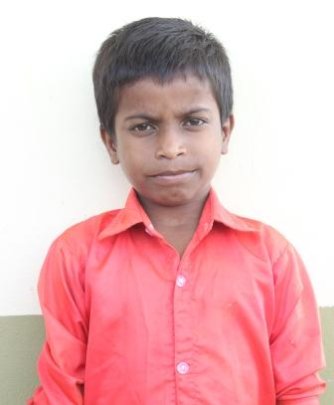 Success story of Boy Child
The smiling boy [now at DESIRE Society Hyderabad Care Home ] was at home with uncle & his family. After the demise of his parents [ parents died with HIV ] , Uncle has taken up his responsibility. This boy started falling sick quite often. The tensed relatives took him to Govt hospital. Unfortunately, he too turned out to be HIV positive. It was a case of mother to child transmission of HIV.
Uncle's poor economic condition led this boy suffered yet again. The health condition started deteriorating; thereby it was difficult for his uncle to take care of him. Uncle started looking for helping hand.Thus, the outreach worker of DESIRE Society came in contact with the family of this boy.
At the admission time, he was quite weak. Our team had designed specific diet chart for him which took a while for him to gain strength and restore health. The ART (antiretroviral treatment) drug adherence is maintained very well within scope of care home, IDA Bollaram. The supplementary nutrition kit[ Pediasure as one of the components ] is added up to give a balanced diet pattern for such special [HIV] child.
The health condition of this boy improved under the supervision of team of doctors and paramedical staff.This led us to have the confidence of sending him to school. He goes to private school at present with focus on over all development of child.He is pet of his teachers because of his smiley face.
He is very talented as part of regional [ TELANGANA REGION ] folk singing which he has grasped by heart. The traditional regional dancing is unique with this boy and this could happen even without any trainer teaching him for same.
The continued support from GlobalGiving over the years is able to help DESIRE Society to serve children suffering with HIV/AIDS in India.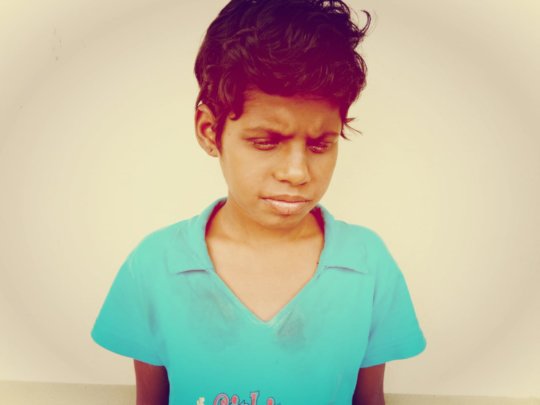 Situation
Partially blind girl child was found sitting idle at Film Nagar,Sai Baba temple, in Hyderabad.She was identified by the Tv 5 [Telugu News channel] Journalists. The child is infected with HIV+ as both parents turned out to be positive cases. Her mother passed away in the year 2013 with HIV status and lost her father in the year 2016 with the same deadly virus. After knowing about the child situation, TV5 director MrBalwanth Reddy and his colleagues admitted the girl in DESIRE Society, Institutional care home Hyderabad.
Now child at DESIRE Society Hyderabad Care Home
Since the child was admitted in the DESIRE Society,we have been rendering our best for the quality for extension of life span of the baby. At the time of admission, she was malnourished and in desperate need of medical attention. She was neglected by her family members due to poor socio economic conditions. Her CD4 count was extremely low. She was offered proper counseling, treatment and medicines for opportunistic infections (OIs) by our medical team. She has received round the clock health care and monitoring.
The child was put onART (Antiretroviral Treatment, a lifesaving drug) as her CD4 count was very poor. She is also given access to balanced diet to cope up with ART medicines which has got higher possibility of side effects. DESIRE Society has put special attention for overall health development of the baby. Hence this has led her to gain physical weight. After these continuous efforts made by DESIRE Society team, now her health condition is getting stable and heading towards progression with a hope of tomorrow.
Now consultation for her eye treatment is under process and DESIRE Society is working to bring support for the treatment and for the connectivity of the best eye hospitals in this regard.
In house campus of schooling is assigned in her case and she isparticipating with zeal to study further in outside school too in coming years. The GlobalGiving support can bring in protective embrace for such children who are badly in need of extra care / spending required to get smile on their faces.
The 13yr old baby Sushma (name changed) is a special girl child was born to HIV positive parents in India. It is a mother to child transmission incident so she turned out to be a HIV positive by birth. Her mother got to know about HIV status of herself during pregnancy, but she was helpless in regard of saving her baby. After demise of her both parents due to AIDS, this girl and her elder brother were staying at their relatives place for few days.
The baby is on ART(antiretrovial treatment) medication so she needs special care in terms of nutritive food and medication on daily basis. Because of HIV stigma, she was not invited by her neighbours and closed relatives.
Being neglected by her guardians, her brother lost hope and not able to find any place for her survival. During her ART medicines collection, she happened to met our Program Facilitator atgovernment hospital.
Later her brother brought the baby to DESIRE Society as it has a care home for such destitute HIV/AIDS children. DESIRE Society has pledged to provide her basic core needs with a self respect and hope for future. The required nutritional diet which was given to this baby helped physical growth in no time. This has motivated our team to render complete services to baby Sushma.
ART drug adherence was practiced 100% for this baby and she responded with signs of health transformation. The result of CD4 count was improved reasonbly which is very vital for futher survial of a person living with HIV virus. The health wise improvement of this baby has motivated other inmates of the care home.
Earlier , her schooling was in Government school and now she got enrolled for Private school for a quality education. The over all development of the baby has inspired all other inmates and team DESIRE Society.
This transformation is seen today as baby Sushma"s dream of becoming a "TEACHER " in future. DESIRE Society, like other children of special needs has committed to enable a sustainable future with a dignity.
WARNING: Javascript is currently disabled or is not available in your browser. GlobalGiving makes extensive use of Javascript and will not function properly with Javascript disabled.
Please enable Javascript
and refresh this page.