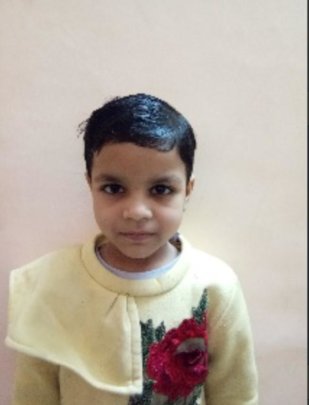 Success story of Girl Child
The family of four members were happily running their life. Unfortunately, father contacted HIV while working as driver. The first child [ baby girl ; 6 years old now ] got this disease too. At this stage then parents got aware about HIV and related know how of medication. The second child was protected from mother to child transmission of this disease.
The parents of this baby started looking for care home especially facilitating nutrition/medical/schooling etc .The father was not in a position to earn and take care of family. The eldest girl [ Baby child as referred ] along with her younger sister were admitted in our care home.
Her positive mother accepted our proposal to work as care taker in care home. It is to make her earn and take care of all children in respective care home. It was a nightmare for her as she was not getting any work outside. At present, she is getting all facilities and both her daughters staying within care home umbrella.
This baby special child is put on dietary restrictions. Outside cooked food is not allowed in care home. She is put on ART main medication of HIV after admission in care home. The ART drug adherence is well maintained.
The admission to private schooling is taken up in her case. She goes to school along with other inmates. It is a dream come true story for her parents as they were not in a position to take care.She is interested for studies in English medium school and it got materialized after admission in care home.
She want to be a " doctor " and DESIRE Society stands for her vision to serve needy.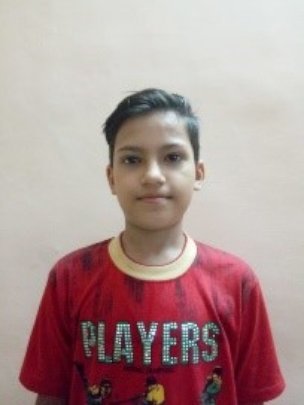 Transformation of Boy's Life at Care Home
The 10 years old smiley faced boy is HIV positive. He lost mother when he was a toddler. His father being HIV positive in last stages brought the boy to us. The out reach worker in community has established this connectivity. Unfortunately, he lost his father too.
The family members have HIV stigma associated with this disease. The boy along with his twin brother and sister [ both HIV positive] were taken as beneficiaries in care home level. The poor socio economic back ground also troubled all these siblings in family.
At the admission time the boy was very weak. He was put on special diet. The supplementary nutrition packs were introduced for daily intake of food part. The medical care was immediately drawn attention of medical team associated with care home level. ART drug adherence was monitored regularly for such child in care home level. He has cooperated a lot in terms of drug usage on daily basis.
The schooling was never properly given attention while staying with parents. But now he is enrolled in private school. He has passed out 4th standard with bright colors. The interest lies with him to study science in higher classes.
He is not only good in studies but has computer skills too. The knowledge gained in school is applied while staying in care home as and when needed. The GLOBAL GIVING help received will surely make this child to reach new heights in academics.
The continued support from like-minded people over the years can make us to strengthen such children's better living at care home level.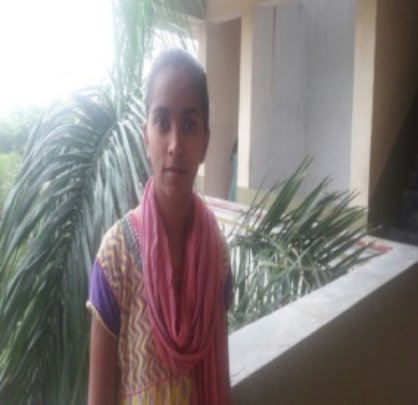 Girl Child Case Study
The girl is an orphan child hailing from Telangana . Her parents were illiterate and worked as daily agricultural labors. She lost her parents due to HIV at age of 6 years. Her maternal aunt discriminated her from own children's then her maternal uncle decided to take her out from the house and give education. At the point, he came to know about the DESIRE Society. The relatives enquired about the organization and admitted both the children in DESIRE Society. She was only 9 years, when she got admitted to DESIRE Society for care, protection and education. She was very calm, quiet and innocent during her childhood.
Desire society support
After the Admission she was under course of Anti Retroviral Therapy (ART) and now is recovering due to the proper attention bestowed by the members of the Desire Society. As we know, education is most important, so she was admitted to Government school at Bollaram. The little girl grew up with care and love of mother from the care takers working in society. She has been loved and protected by other inmates and now this girl is completed 20 years of her beautiful life. She is perusing her career in social work. She is very ambitious and wants to do social service. Apart from studies she is very hard working and always help to other inmates with necessary help in studies. She is very good in dancing and artistic works, fond of Cooking, Mehdi Art and Some Useful Project Work (SUPW). She has completed Basic training in computers. The journey from 09yrs to 20 years has been successful and admirable.
She is studying in Masters in social work [ MSW] . After completion of this course she will fulfill dream to serve community in need. DESIRE Society is committed to support her to complete further education to acquire the brighter future and also help in all required manner until she gets married and settles in life.
Observations:
She is very intelligent, hard-working, helpful and well behaved girl.
Impact of GlobalGiving Association:
The completion of post-graduation is means of GlobalGiving funding to be utilized within their limited life span. This is in turn the path of progression leading a independent life by herself in future too.
WARNING: Javascript is currently disabled or is not available in your browser. GlobalGiving makes extensive use of Javascript and will not function properly with Javascript disabled.
Please enable Javascript
and refresh this page.