Manisha Success Story
Manisha was staying in Mumbai at Worli with his father. Her father and Manisha they both were HIV positive. Manisha was the only girl child of their parents. When she was 1 year old her mother passed away. After that incident her father had taken care of Manisha. When she was 14 years old. In summer vacation she went to village with his father. When she was in village her father was unwell he had been admitted to hospital and after few days her father passed away. After that she was alone her relatives were taking care of Manisha. After some time her relatives send her to Mumbai with their neighbor because her ART medicines were going on from nayar hospital.
Her neighbor came to Salvation Army church and told about Manisha story and they ask shelter for Manisha. The Salvation Army church suggested about desire society. One of the workers of Salvation Army church Mr. Sandeep. He came to desire society and told about Manisha. We have taken admission of Manisha in desire society.
Now Manisha is in 8th standard she goes to Sarvodaya School in Malad. She says that "before I was staying alone with my father and I was not having friends to talk but now I am having lots of friends and I am happy here and enjoying with all of my friends".
The future plan is to make her undergo the best possible educational standards. The health status will be maintained well in order to achieve steady growth. The betterment in her life pattern needs the helping hands from contributors.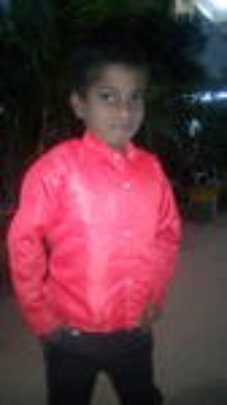 BALKRISHNA SUCCESS STORY
Balkrishna, [10yr old, HIV male child] was born in rural area of Telangana state. Both his parents were HIV positive. It is a mother to child transmission case so he turned out to be HIV+ by birth. His father was a laborer. He lost both parents when he was 8 years old. The poor socio economic conditions of parents led him to struggle for living. He has his paternal uncles but they have denied any help to him after death of his parents.
He has attended 3rd standard in Government school till his parents were alive. After demise of his parents , the villagers did not allowed him to study. The family members were reluctant to keep him in house. One of his school teacher came forward to help him.
The Government school teacher searched in internet for his stay purpose. He came across DESIRE Society and contacted our project facilitator. Thereafter , he was brought to Hyderabad Care Home.
He is on ART medication so needs special care in terms of nutritive food and medication on daily basis. DESIRE Society , has pledged to give him basis core needs. The nutritional diet is basis of our services to be given to him. He has gained weight after admission. ART drug adherence is practiced on daily basis. The net result is increase in CD4 count in turn giving them chance to fight against odds of this dreadful disease. The health wise improvement shows the love and care provided to this young HIV boy in " Hyderabad Care Home" level. The in-campus schooling is started for him. The over- all child development is targeted area which needs attention of like-minded people to contribute for him.
Transformation in life of Baby GREESHMA
Greeshma, 10 year old HIV positive girl is one of the residents of our care home at Hyderabad, India.She was brought to us when she was around 2 year old.
Greeshma's mother died after her delivery due to HIV status. Unfortunately her father was also a victim of HIV. Though he wanted to foster the baby, but he could not due to his unsupported health condition. When he came to know about DESIRE Society through one of our regular health and nutrition camps in the communities, he approached us for admitting baby at DESIRE Society. After two years he got remarried another lady (HIV positive) who made a barriers between father and baby Greeshma.
Now he has completely stopped visiting baby Greeshma, because he has got two more children after remarried. But DESIRE Society has shouldered all responsibilities of baby Greeshma to ensure a possible future like how we are hoping for rest 74 such needy children staying at DESIRE Society, Hyderabad India. The food and medical care has put her into the normal track of day-to-day running.Although she falls sick often due to opportunistic infections but our team of health care is handy in making her to return back to normalcy.
Greeshma has always expressed her gratitude withoutboundaries (through her smiles)for being part of DESIRE Society's family. Now she is able to attend in-campus schooling and performing good scoring in education without absence.
Hope you shall remain supportive to baby Greeshma for enabling a positive life with dignity through Global Giving platform.
WARNING: Javascript is currently disabled or is not available in your browser. GlobalGiving makes extensive use of Javascript and will not function properly with Javascript disabled.
Please enable Javascript
and refresh this page.