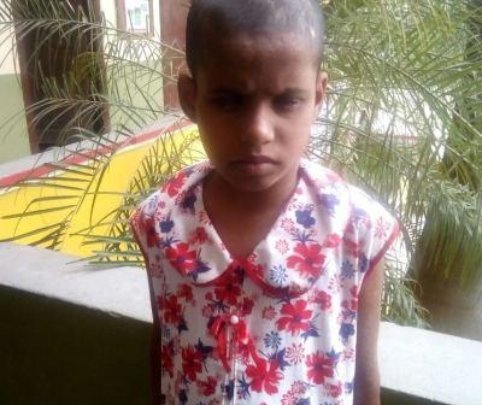 Situation
Partially blind girl child was found sitting idle at Film Nagar,Sai Baba temple, in Hyderabad.She was identified by the Tv 5 [telegu news channel ] Journalists. The child is infected with HIV+ as both parents turned out to be positive cases. Her mother passed away in the year 2013 with HIV status and lost her father in the year 2016 with the same deadly virus. After knowing about the child situation, TV5 director and his colleagues admitted the girl in DESIRE Society, Institutional care home.
Girl child at DESIRE Society Hyderabad Care Home
Since the child was admitted in the DESIRE Society ,we are rendering its best for the quality and extended life span . At the time of admission ,she was malnourished and badly required medical attention. She was neglected by her family members due to poor socio economic conditions. Her CD4 count was extremely low. She was offered proper counseling, treatment and medicines for opportunistic infections (OIs) by our medical team. She has received round the clock health care and monitoring.
The child was put on ART (Antiretroviral Treatment, a lifesaving drug) as her CD4 count was low. She is also put with a balanced diet as ART has got more side effects. DESIRE Society has put more attention on planned nutritional diet which truly helped this child to continue drug adherence. So this led her to gain physical weight . After these continuous efforts are put by DESIRE, now her health condition is getting stable and heading towards progression.
Consultation for her eye treatment is under process DESIRE Society is working to bring support for the treatment and for the connectivity of the eye hospital in this regard. Extra care by care takers is focused in her case.
The in campus schooling is assigned in her case initially and use to sit with zeal to study further in outside school . Presently, she is attending private English medium school along with other care home inmates. She takes up online session for her respective classes.
The GLOBAL GIVING support can bring in protective shell for such children who are badly in need of extra care / spending required to get smile on their faces.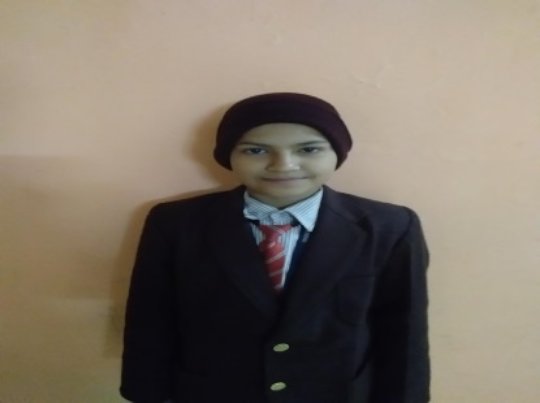 The story is of 13years old boy [ HIV ]studying in class 7th . He lost both his parents with HIV. He has two siblings ,both of which are HIV. His family was unable to take care so he got admitted in care home. The reference came from DESIRE out-reach worker in contact with family.
At time of admission, he was very weak . He was put on special diet in order to improve his health status. Supplementary nutrition kit is added up for his daily food intake. The opportunistic infections were treated to basically enhance health stature.
He is attending private English medium school. He is pet of his teachers. He does home work regularly. The online classes are opted for his studies purpose at present.
He is smart and well behaved boy. He performs well in studies. He takes interest in extra-curricular activities. He gives attention to younger children at care home. He want to stand at his own and take care of his younger brother & sister too.
He is close to care takers and treats them like " mother ". GlobalGiving support is enabling him to continue studies and be a better human being.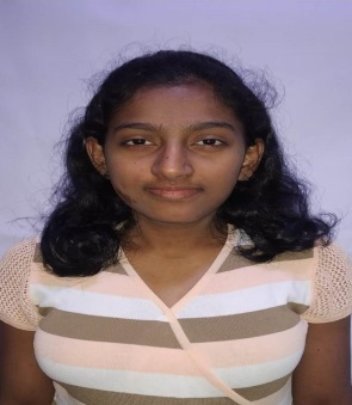 Background :
She was born in a poor family. Her parents were diagnosed HIV+ in 2009. She lost her father due to HIV AIDS. With her father's death the family lost their financial support. Her mother wanted her to be financially independent to take care of the family but as she was only educated till class 9th .She had to become a domestic worker to fulfill her needs. Since girl was very intelligent and good at her studies thus her school decided to give her scholarship. However, as her mother's health deteriorated and it became harder for her to fulfill other expenses her mother decided to shift her in hostel or children care home where they can take care of this girl. Their search for children's home brought them to "DESIRE Society" through one of our outreach workers in the community.
Services at DESIRE Society:
She was admitted in Institution Care Home at Malad Mumbai in 2014. She was offered proper medication and treatment from Govt Hospital. She was ensured adequate health care and monitoring. When girl was admitted in the institute she was 13 years old. Two days after admission in the home her mother passed away. When she came to know about her mother's death she slipped into depression. She started avoiding her ART Medicine and due to this her HIV progressed to second stage. Now she was also given the balanced supplementary nutrition that boosted her immunity level & helped her cope up with ART medicine (Antiretroviral Treatment).
Now she is doing much better. She is a happy child who enjoys the company of her inmates. More importantly, she is a leader and loves to work for the cause of children's education. She looks forward to educating children. She teaches them English grammar and works on their personality development.
She has successfully completed her 12th in Commerce. Currently she is in her first year of B.com at Lords Universal Collage.
In future
She wants to become a Bank Manager. She really works hard to meet the requirements and credentials to achieve her goal. She has a disciplined routine for her studies and is very committed towards her preparation.
WARNING: Javascript is currently disabled or is not available in your browser. GlobalGiving makes extensive use of Javascript and will not function properly with Javascript disabled.
Please enable Javascript
and refresh this page.